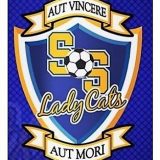 Sulphur Springs played hard all 80 minutes of their regional quarterfinal, but a strong start for Kilgore proved too much to overcome as Lady Cats soccer fell 3-0 in Mount Pleasant in the Regional quarterfinal.
The third round loss saw Coach Adriana Brena's team succumb to an early 1-0 lead when the Lady Bulldogs drew first blood in the first three minutes.
Sulphur Springs were forced to play catch-up from there in the Regional Quarterfinal loss.
While their Area win over Palestine saw the Lady Cats have a slow start, recovering for two goals in the second half, trailing 1-0 Friday not even three minutes into the third round game forced Sulphur Springs to spring in to action much earlier than their Tuesday in Tyler.
Falling behind early, combined with a stout and aggressive defense that Kilgore possesses stymied any sort of Lady Cat attack.
Coach Brena's squad kept plugging away though Friday in Mount Pleasant, getting some solid looks on a couple of goals and had some opportunities to at least tie the game in the first half, but they never materialized as the Lady Cats failed to capitalize. The keeper for the Lady Bulldogs routinely dropped attempts-on-goal, only to wind up bouncing and catching the ball or scooping it up to thwart any scoring opportunities.
Kilgore exhibited great speed in their Regional quarterfinal win over Sulphur Springs. The Lady Bulldogs stayed with a loaded roster of talent in the Lady Cats for all 80 minutes, routinely breaking up passes and using aggressive defense to frustrate Sulphur Springs.
That, and two more goals scored throughout Friday's third round playoff game put Coach Brena's squad away for good as they went on to win 3-0.
Sulphur Springs returned to form late in the first half of Friday's third round playoff game, making passes in tight windows that the team grew accustomed to throughout district play. That, and ramping up their aggression on offense challenged the Lady Bulldogs to score often.
It was not until the second half that Kilgore scored their final two goals, the last of which in the Mount Pleasant playoff game came with under 0:45 seconds to go in the third round contest.
The first goal was more than enough to cruise to a playoff win over Sulphur Springs, the latter of which put the nail in the coffin for Lady Cats soccer as the Lady Bulldogs went on to clinch a Regional tournament bid.
Eight seniors played in their final game for Sulphur Springs in Mount Pleasant.
Lady Cats soccer ends their season with a 19-6 record (8-0 district), having been crowned District champs of 13-4A. Doing so this season is the first district title in program history.
It is also their first undefeated district season in Lady Cats soccer history.
The Lady Cats picked up a huge victory in their warm-up game over Anna, punishing Chapel Hill for a Bi-District championship, then getting a big win over Palestine in their Area contest before falling in the Regional Quarterfinal round to Kilgore.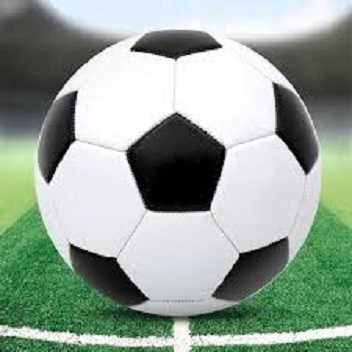 ---
KSST is proud to be the official Wildcat and Lady Cat Station. We broadcast Sulphur Springs ISD games year round live on radio. When allowed, we also broadcast games via our YouTube channel.