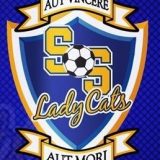 Lady Cats soccer gave a good ol' fashioned beatdown Thursday, Mar. 23 in Lindale, as Sulphur Springs crushed Chapel Hill 9-0 in the opening round playoff match.
Coach Adriana Brena's squad scored early and often in their Bi-District playoff game.
Seven different scorers came up big in Thursday's playoff opener.
Sulphur Springs dominated every phase of the Bi-District match in Lindale.
Tyler's Chapel Hill recorded barely any touches in the first half, and even when a Lady Bulldog attempted to move the ball a Lady Cat was there to challenge them.
Coach Brena's team paired their stifling defense with a potent offensive attack.
Including their 3-0 win in their warm-up game, Sulphur Springs recorded 12 goals over two games, played over four days.
Rowan Faircloth recorded yet another hat trick, scoring the first third and fourth goals in the 9-0 beatdown of the Lady Bulldogs.
Haylee Schultz was not far behind her with a brace, as the junior scored both the second goal and the first goal in the second half, at that point leading 6-0.
Another junior, Kylie Clark, scored the final goal as the Lady Cats went on to win big in their B-District Championship victory over Tyler Chapel Hill, 9-0.
Also scoring in the dominating win were freshmen Jolea Moore and Addy Fenton.
The two aforementioned underclassmen's goals came within 18 seconds of one another, truly showcasing top to bottom how much talent these Lady Cats possess.
Not only was Sulphur Springs scoring like their lives depended on it, their defense played lights-out, suffocating any sort of Lady Bulldog momentum.
Even when they were able to advance the ball downfield, the center backs made quick work of it and GK Maya Olvera had to trot out to simply pick up the occasional ball sent in her zip code.
The win brings Lady Cats' soccer's season record to 19-5.
With the 9-0 dismantling of Chapel Hill, Sulphur Springs next moves on to the Area round, where Coach Brena's squad is set to take on Palestine.
That game is set to kick off Tuesday, Mar. 28 at CHRISTUS Mother Frances Rose Stadium in Tyler at 5:30 P.M.
Tuesday's duel with the 16-4A runner-up kick will be broadcasted onto KSST 1230 AM.
---
Editor's Note: Wildcats soccer follows the Lady Cats in another playoff double-header. Coach Upton's team also takes on Palestine, but the opposing Wildcats are the 16-4A champion. That game is set to kick-off at CHRISTUS Mother Frances Rose Stadium at 7:30 P.M. and will also be broadcasted onto KSST 1230 AM.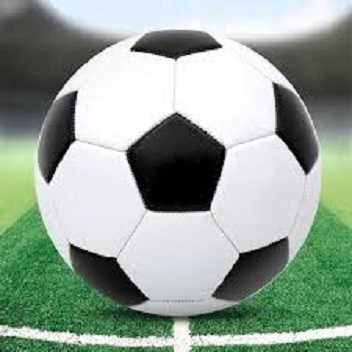 ---
KSST is proud to be the official Wildcat and Lady Cat Station. We broadcast Sulphur Springs ISD games year round live on radio. When allowed, we also broadcast games via our YouTube channel.