The Texas Department of State Health Services Feb. 5 COVID-19 Case Counts dashboard showed three additional confirmed COIVD-19 fatalities and 18 new cases on Friday. On the other hand, 10 people had recovered Friday, COVID-19 hospitalizations remained low, 36 additional doses of the COVID-19 vaccine were administered to people in Hopkins County on Thursday and 200 additional doses have been allocated to two Hopkins County providers next week to distribute to qualified Hopkins County residents. Health and Human Services reported no active COVID-19 cases at any Sulphur Springs nursing home, assisted living facility or licensed child care center.
COVID-19 Case Counts
DSHS reported a total of 98 Hopkins County COVID-19 fatalities. That means three additional Hopkins County residents had been confirmed Friday by cause on death certificate to have died from COVID-19.
The latest fatalities, according to the DSHS Feb. 5 County Trends dashboard occurred on Jan. 23, Jan. 24 and Jan. 27. That makes two deaths each on the 23rd and 24th of January, increases the month's total to 15 COVID-19 deaths. That's a fatality rate of 6.9 percent among Hopkins County residents who have had confirmed COVID-19 cases, but only 0.26 percent of the overall population.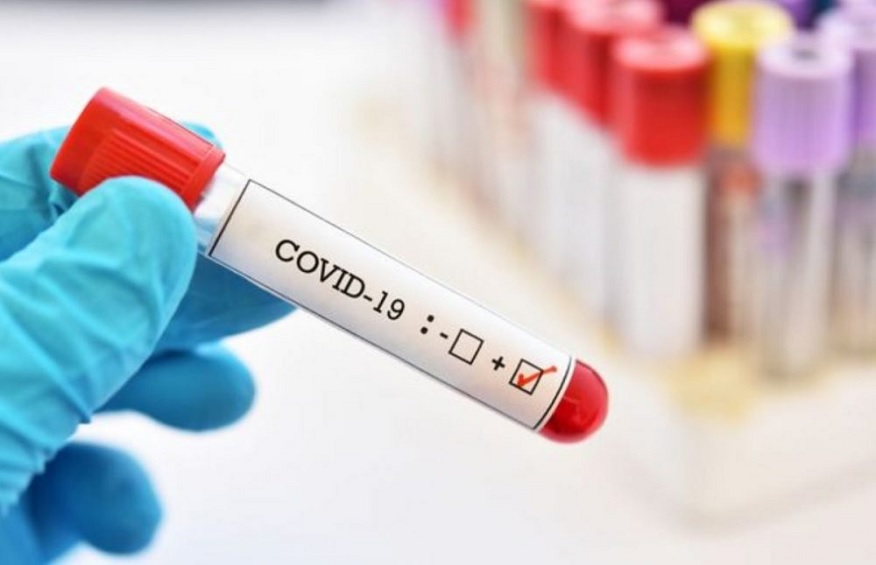 As of Friday, 2,731 Hopkins County residents are reported to have had COVID-19 since March, 1,420 who received lab confirmed COVID-19 positive molecular tests results and 1,311 people who are considered to have "probable" cases, that is they either received positive antigen test results or had a combination of symptoms and a known exposure to someone with COVID-19 without a more likely diagnosis. That means 7.36 percent of Hopkins County residents have had COVID-19 since March, 3.83 percent confirmed cases and 3.54 percent probable cases.
So far this week, 52 people have received lab-confirmed positive molecular COVID-19 results, including two new cases on Thursday and 11 on Friday. Fourth-one Hopkins County residents were reported to have probable cases this week, including 10 new cases on Thursday and seven on Friday.
Ten additional Hopkins County residents had recovered from COVID-19 on Friday, increasing the total number of recoveries so far this week to 41. On Friday, 2,451 of the 2,731 people who have had COVID-19 since March had recovered, according to the Feb. 5 COVID-19 Case Counts dashboard.
Because there have been more than twice as many new cases as recoveries so far this week, the active COVID-19 case has been steadily rising all week from 130 on Sunday to 146 Monday, 163 Tuesday, 174 Wednesday, , 177 Thursday and 182 on Friday.
COVID-19 Testing
Hopkins County/Sulphur Springs Emergency Management reported a total of 9,268 molecular COVID-19 tests had been performed since the Red Cross building first opened as a free testing center in the fall. Testing at the center has tapered off over the this week from 95 on Monday, 81 on Tuesday, 66 on Wednesday and 44 on Thursday,
Thirteen additional viral tests were apparently performed elsewhere in Hopkins County on Thursday because the case count rose by 57 for a total of 14,516 molecular COVID-19 tests conducted in Hopkins County since the pandemic began in Hopkins County just after spring break last March.

Thirty-five additional antigen tests were conducted in Hopkins County on Thursday, increasing the cumulative total since the state began tracking antigen tests to 1,925. DSHS' Feb. 5 COVID-19 Test and Hospital Data dashboard also showed at least 1,781 antibody tests have been conducted in Hopkins Count, just not on Thursday.
Free oral swab COVID-19 testing has been extended through the month of February in Sulphur Springs. Testing is typically offered from 9 a.m. to 6 p.m. Monday-Friday and from 9 a.m. to 5 p.m. Saturdays inside the Red Cross (old Fidelity Express) building in Sulphur Springs.
Free testing is open to anyone regardless of age or address. However, registration is required online at www.GoGetTested.com in order to be tested at 128-A Jefferson Street in Sulphur Springs.
HHS and Hospital Reports
HHS, in the Feb. 5 COVID-19 Nursing facilities report, showed there were no active novel coronavirus 2019 cases in either staff or residents at the four nursing facilities in Sulphur Springs from Jan. 19-22, the most recent data available from the state.
HHS also reported no active cases at either of the assisted living facilities in Sulphur Springs nor at the licensed child care centers, school-age programs, and before- or after-school programs in Hopkins County.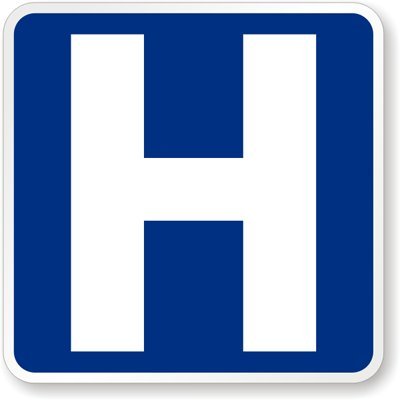 HC/SSEM reported the patient in the CHRISTUS Mother Frances Hospital-Sulphur Springs COVID Unit declined again on Friday, from 12 on Thursday to 10 on Friday. The last time HC/SSEM reported a patient census in the COVID Unit that low was Oct. 26.
As a whole there were fewer COVID-19 hospitalizations in Texas on Thursday, dropping from 10,523 on Wednesday to 10,259 on Thursday. In fact, Texas COVID-19 hospitalizations have declined daily since Jan. 26, when the count dropped from 12,851 to 12,795, which was still more than 1,300 less than on Jan. 11, when the count peaked at 14,218, according to DSHS reports.
The COVID-19 patient count across Trauma Service Area F rose slightly from 134 to 137 patients, which comprised 12.42 percent of the overall hospital capacity on Thursday.
COVID-19 Vaccine
Over the last 8 weeks, 2,225 people in Hopkins County have received doses of the COVID-19 vaccine, including 35 doses administered Thursday, according to the DSHS Feb. 5 COVID-19 Vaccine Data dashboard. On Feb. 4, nine people received the second dose of the vaccine and 26 received the first dose. Cumulatively, 1,877 people had received the first dose of the vaccine and 348 are fully vaccinated.
While no providers in Hopkins County have been allocated additional first doses of the COVID-19 vaccine in two weeks, 500 doses were allocated for those who received the first dose 4-6 weeks ago. Two providers in Hopkins County are listed among the 358 across the state allocated to receive some of the 401,750 first doses of COVID-19 vaccine the federal government is due to send to the state for distribution the week of Feb. 8. Brookshire's and Walgreens pharmacies have each been allocated 100 doses from the first-dose supplies of Moderna vaccine the state is slated to receive during Week 9 of vaccine distribution.
DSHS is encouraging providers to make accommodations for people 75 and older, who remain at the highest risk of severe disease, hospitalization and death from COVID-19. As an example, DSHS notes, providers could set aside a certain number of doses for older adults, serve them during special hours, help them move through vaccine clinics more quickly, or work with local partners to facilitate in-home vaccination. This emphasis, however, does not change the groups eligible for vaccination: health care workers, residents of long-term care facilities, people 65 and older and those with medical conditions that put them at greater risk of hospitalization and death from COVID-19.
Vaccine supplies are limited to the capacity of the manufacturers to produce it, thus, state officials anticipate it will still be a while yet before Texas receives enough of the vaccine for all the people in the priority populations who want to be vaccinated. Currently, there is not enough vaccine to supply every provider with vaccine every week, DSHS noted in a release Friday.
However, a third vaccine which requires only one shot, could be available in a matter of weeks. Johnson & Johnson Thursday officially filed with the Food and Drug Administration for emergency use authorization to distribute its single-dose vaccine. The FDA will consider that application over the next few weeks. If approved, that should speed up the process, and depending on the company's production capability, could making it available to twice as many people as the two-dose Moderna and Pfizer vaccines.
To see if you are eligible to have the COVID-19 vaccine at a Walgreens location, visit walgreens.com/schedulevaccine. For information about Brookshire's vaccine waiting list, visit https://www.brookshires.com/covid-19-information. The full list of vaccine allocations for the week of Feb. 8, vaccination hub providers with contact information, the DSHS/Texas Department of Emergency Management map of vaccine providers, and the Texas Vaccine Data dashboard can all be accessed by clicking the links. More information on the COVID-19 vaccine can be found at dshs.texas.gov/coronavirus/immunize/vaccine.aspx.
---