Texas History To Remain Standalone Course, Development and Implementation Process for Innovative Native American and Asian American Studies Courses Already In Progress Will Continue
The State Board of Education (SBOE) met this week with a primary focus on updating the Social Studies Texas Essential Knowledge and Skills (TEKS). After public testimony and much discussion, board members were tasked with deciding whether or not to move forward with the revision of the whole subject area or limiting changes to those required as a result of Senate Bill 3 passed during a recent special legislative session. Previously, board members had tasked TEKS review work groups with providing them possible revisions to the Social Studies TEKS based on a new framework that would change the timeframe in which certain courses are currently taught. In particular, this would have embedded both 4th and 7th grade Texas History into a broader history course, as opposed to a stand-alone course, causing some concerns. This along with other changes to the framework led some members to believe they were moving too fast and needed to spend more time investigating such changes.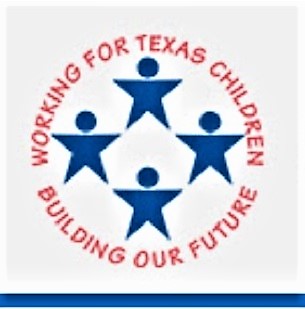 As a result, SBOE members voted to slow the process down. The Social Studies TEKS were not required to be updated until 2025, aside from the necessary changes required by SB 3. Members voted first to request that TEA staff bring to the next SBOE meeting a draft that only adds missing SB3 requirements to existing TEKS and gives staff the latitude to use draft student expectations from the work groups as a starting point in adding student expectations that meet SB 3 requirements.
SBOE members then voted to establish that the board will spend the next two years, until 2025, investigating the framework, essentially, delaying any revisions until that time.
In addition, a vote was taken to begin future revision processes with a new framework provided by SBOE Member Will Hickman (R-Houston). It would keep Texas History as a stand-alone course while moving it to 5th and 8th grade. This framework would only be a starting point for discussion and investigation.
The SBOE also voted to move forward with the development and implementation process for innovative courses in Native American and Asian American Studies, as these are already in progress.
The SBOE expects to have a special called meeting at the end of September to hear public testimony and have 1st reading on the revisions to the Social Studies TEKS as required by SB 3.
The board's Committee on School Initiatives also reviewed the timeline for the charter school application process: applications are due November 4, 2022; determination notifications for applicants that will advance to capacity interviews will be sent April 17, 2023; capacity interviews with TEA and the SBOE will be May 8-12, 2023; the commissioner will propose awards on May 30, 2023; and the SBOE will meet in June for any potential vetoes.
Nation's Report Card results Highlight Student Learning Loss
The U.S. Department of Education's (USED) National Center for Education Statistics (NCES) released results from the National Assessment of Educational Progress (NAEP) this week. Known informally as the nation's report card, these latest results are the first nationally representative dataset that provide insights into student achievement and learning prior to the COVID-19 pandemic to now. Average scores for students aged 9 in reading and mathematics declined by 5 and 7 percentage points respectively – the largest average score decline since 1990 and the first decline in the average math scores for students since the inception of NAEP. USED says the findings underscore the impact the pandemic has had on student learning.
Click here to read the Statement by U.S. Secretary of Education Miguel Cardona on Recent NAEP Data.
Click here for information on Sulphur Springs ISD report card scores
Click here for information about report cards of rural schools serving Hopkins County students.
Click here to select and view Texas school district and campus report card data for the 2021-2022 school years.