Land Deed Transactions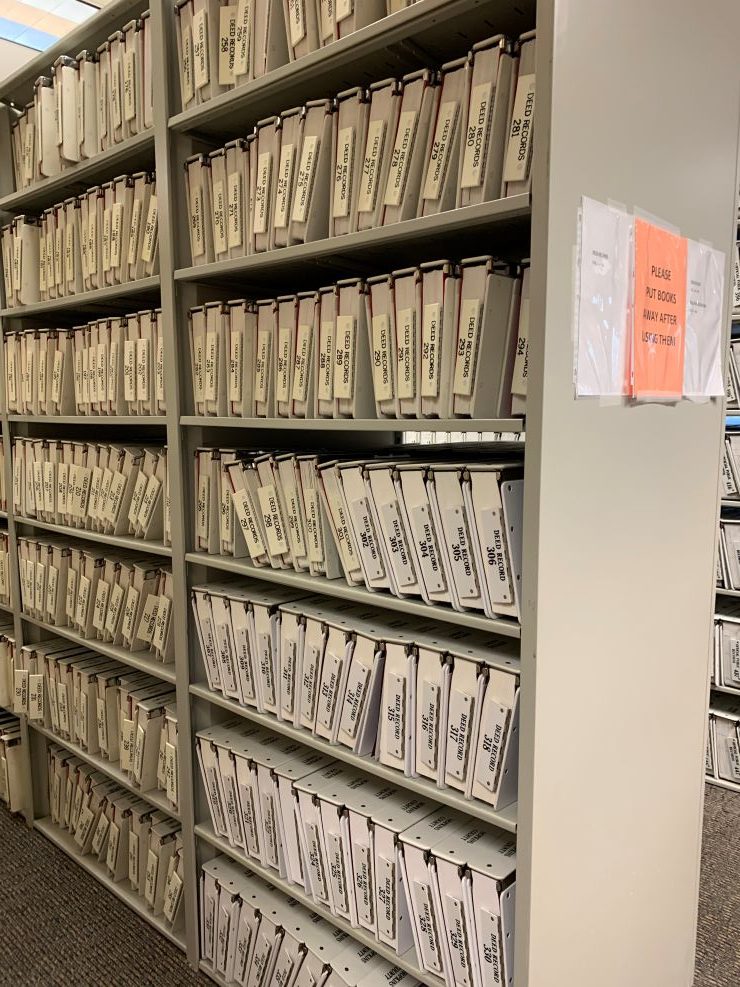 FOM Capital LLC, Ryan M. Hollingshead to Cheryl Putman; tract in the Mary Ann Bowlin survey.
Lindsey Colyer known by Lindsey Horne and Micah Colyer to Rebecca Riggs; tract in the MA Bowlin survey.
Bruce E. Mosley to Irvin Speake and Jeannie Speake; tract in the Elizabeth Melton survey.
Alan Caddell, Brandi Caddell, Kimberly Caddell, Logan Caddell, Melissa Caddell and Reece Caddell to Mike Harvey and Teresa Reynolds; tract in the Nacogdoches University survey.
Cuba Vaughn and Wayne Vaughn to Penny Renee Alkire; tract in the L Vess survey.
Kimberly Fay McVay Montgomery to Naomy Velez and Omar Velez; tract in the U. Aiguier survey.
DFWM LLC, Nancy D. Glasco and Wisenbaker Properties LTD to First Assembly of God Sulphur Springs Texas DBA Hope Family Fellowship of Sulphur Srprings; tract in the Jose Y'Barbo survey.
Aaron Offutt and Robtin Offutt to Dorothy Davis.
John Henry Griffin to Amy Denise Griffin; tract in the Ocela Barb survey.
John Henry Griffin to Gregory Dale Graham and Jennifer Griffin Graham; tract in the Hiram Baker survey.
Cheyenne Gold and Patrick Gold to Suzann Parker Gill and Thomas Michael Gill; tract in the J. Y'Barbo survey.
Billy L. Arnold to Danny W. Evans and Debra J. Evans; tract in the James Ford survey.
Mr Cooper DBA as Nation Star Mortgage LLC to The Secretary of Housing and Urban Development; tract in the MA Boowlin survey.
Rockin Rentals LLC to Terry Odmo; tract in the MA Bowlin survey
Smoketree Holding LLC to Jennifer Seida and Mark Seida; tract in the .John G. Procello survey
Edward E. Stevens and Linda Kay Stevens to Harold Dean Collins and Ruthie A. Collins; tract in the A. Caro survey.
High Point Estates also known as James L Masters Estate, Jimmy Masters and Nina Monique Masters, independently and as independent executor, to Britney Maxton and Jake Maxton; tract in the Santos Coy survey.
Post Rental Properties LLC to Randy Shack and Jamie Shack; tract in the Frances Hopkins survey.
Laura Robinson and Ronald Lee Robinson AKA Ron Robinson to Laura Robinson and Ronald Lee Robinson; tract in the Helena Nelson survey.
Kathleen M. Dennis to Kathleen Marie Dennis Living Trust, Kathleen Marie Dennis trustee; tract in the Mason Moseley survey.
Russell Brian Carpenter and Marcy Shegan to Marcy Ann Shegan; tract in the JE Anderson survey.
Miguel Fernandez to Amanda Jane Ferandez and Miguel Ferandez; tract in Davis Heights Addition.
Barbara Potts to Sherry E. Millsap; tract in the M. Ballanova survey.
Summit Ranch Investments LTD to Andres Medina and Berenice Medina; tract in the GW Downing survey.
Samuel Correa-Salas to Elizabeth Gandara; tract in the A Caro survey.
Charles R. Leigh-Manuell and Charlotte R. Leigh-Manuell to Ginger Diane Standridge and Joseph Shea Standridge; tract in the James Webb survey.
Tommy L. Dickey t Arvis Tanton and Sheila Tanton; tract in the JS Bowen survey.
Erica Bronwyn Barnett, independent executor for the Jimmy Ellis Estate, to Derek Anderson and Stephanie Anderson survey.
Charles L. Rogers to Camron H. Child and Clinette M. Chilton; tract in the Daniel McDonald survey.
Connie Jo Clanton and Craig Clanton to Sohel Khan and Sohni Khan; tract in the Nacogdoches University survey.
Christian Emmons and Jolanda Emmons to Jose G. Palencia Olvera; tract in the Abner Hall survey.
Melba L. Vaughan AKA Melba L. Vaughn to Deborah K. Oberlender, David A. Vaughan and Timothy C. Vaughan; tract in the J. Y'Barbo survey.
Henry Hamilton Clover III to Scott Cooper and Lisa Cooper Skelton; tract in the A
bYoung survey.
Shannon Phillips,the same person as Shanon Rabon and Shannon Ryan to Maryanna Clay and Zachary Emeth Clay; tract in the DH Campbell survey.
Heath Horton, Ruann Horton, Randa Massey, Keith Stroud and Rori Stroud to Jeana Massey and Mark Massey; tract in the E. Melton survey.
Colby Collin Cameron and Kassdy Paige Camerson to David Banuelos and Nely Villegas Rosales; tracti in Lee-Hi Addition.
Peggie Ann Weatherley to Jaycie Arledge and Jayden Arlede; tract in the Samuel G. Holder survey.
Allen Whitehead and Patsy Whitehead to Angie Strawn, Dorsie Allen Whitehead and Patrick Shane Whitehead; tract int he Lucy Ann Cullum survey.
Betty Taylor to Melissa Danielle Taylor; tract in the MA Bowin survey.
Elizabeth Dee Allen Estate, Elizabeth Dee Allen Family Trust, Bank of America NA independent executor and trustee to Devin Ryan Sanders Trust, Heather Page Sanders Trust and Sean Allen Sanders Trust, Bank of Amerrica NA and Southside Bank.
Cynthia Trull and Larry Trull to Brandon Phipps and Jodie Phipps; tract in the M.J. McGee survey.
City Cemetery Society Sulphur Springs to Maria Chavez; tract in the South Block.
Applications for Marriage Licenses
The following individuals filed for applications with Hopkins County Clerk's Office for marriage licenses May 6-27, 2022: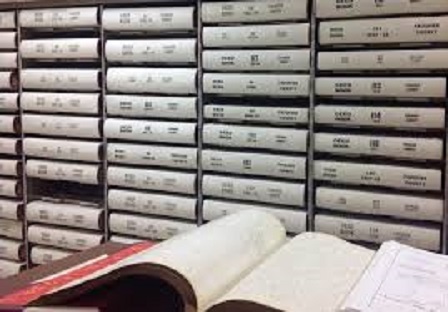 Jordan Edward Callagher and Anna Lisa Attaway
Dakota Lane Flud and Madieann Ivy Garbin
Joe Dale Cohorst and Ginger Deann Crawford
Nathan Kendall Little and Lydia Marie Turner
Robert Louis Hutchison and Barbara Evans Yost
Caleb Wayne Newby and Lacey Nichole Hagan
Lindy Wayne Shipley and Johna Kathleen Burchfield
Ely Dennis McQeen and Kalie Rae Vickers
Brandon Keith Lappin and Kristina Marie Shearer
Asdrubal J. Castillo Reyna and Janny De La Caridad Lopez
Caleb Andrew Short and Jacqueline Elena Perez
Tanner Garret Caraway and Betty Jean Altieri
Anthony Wayne Stone and Maria Teresa Torres
Zachary Travis Davis and Kasie Nicole Bell
Jesse Scott Friddle and Dorothy Lee Riley
Casey Alan Swarts and Victoria Lee Stretcher
Thomas Dale Renshaw and Alisa Faith Colley
Derek Lane Carrell and Meagan Nicole Richardson
Christopher Alan Watson and Brenda Reeves Howard
Angel Martin Pineiro Jr. and Laurea Elizabeth Caviness
Kristopher Allen Grobe and Samantha Myree Jones
Garrett Nolan Swatsell and Cortni Briana Steele
Jaccob William Wood and Kara Dawn Slay
Trevor Grey Vanderventer and Amber Marie Davis
Jared Allen Vance and Cheylene Lyneice Shiver
Bryce Clay Gorton and Jewlian Dawn Hill
Johnathan Isaiah Johnson and Melody Anne Lollar