Rollerson To Continue On Probation, With Additional Conditions
Edward Faris Troutt Jr., a man accused of abusing a child and keeping her restrained in a closet, received a prison sentence Tuesday on an injury to a child charge, while Zavier Rollerson will remain on probation on an aggravated robbery charge, the judge ruled Monday in the 8th Judicial District Court.
Injury To A Child Sentencing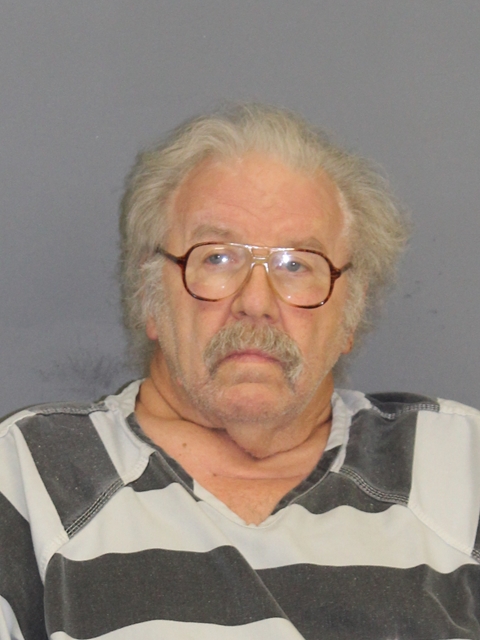 Edward Faris Troutt Jr. was sentenced shortly before lunch Nov. 30, 2021, following a brief hearing in which the alleged victim and her stepmother testified and a pre-sentence investigation packet was submitted.
Assistant District Attorney Matt Harris asked the judge to sentence Troutt to life in prison while the defense asked that Troutt be released on probation, according to court reports. The judge sentenced the 75-year-old Sulphur Springs man to life in prison.
When Harris was assigned this case, he reportedly recognized that it'd be a challenge, but he worked determinedly to pursue a life sentence. The ADA considers the sentence a win not only for the victim and her family, but for the citizens of Hopkins County
Troutt has remained in Hopkins County jail since he and two other household members – 32-year-old Elizabeth Ann Karst and 64-year-old Deborah Ann Troutt – were arrested on Feb. 24, 2021, at their rural Sulphur Springs residence on warrants alleging the injury to a child, elderly, disabled person-criminal negligence and aggravated kidnapping. Edward Trout also was charged on warrants for continuous sexual abuse of a child victim under 14 years of age and aggravated sexual assault of a child, according to jail records.
The offenses were alleged to have occurred in 2018. An investigation was launched by Hopkins County Sheriff's Office following the February 2021 outcry of the abuse. Following an investigation, a search warrant was obtained for a rural Sulphur Springs residence, then arrest warrants were obtained, according to HCSO Chief Investigator Corley Weatherford. The alleged child victim was reported at the time to be in safe location.
According to Weatherford, Debbie Troutt, Edward Faris Trout Jr. and Elizabeth Ann Karst were "responsible for the care and custody" of an elementary-aged child in 2018. The child was alleged to have been routinely locked in a closet while in their care. The child allegedly sustained injuries, either mental or physical. When officers executed the search warrant at the residence, they found "locking devices on the closet," Weatherford said following the trio's arrests. Edward Trout, wife Debbie and daughter Elizabeth Ann were accused of an aggravated kidnapping by forcefully restraining the child in a place where the child was not likely to be found and causing injury to the youth. The sexual offenses were alleged to have occurred in 2018, the chief investigator said earlier this year.
Adjudication on Robbery Charge
A trial was conducted Monday, Nov. 29, 2021, before the 8th Judicial District Court on a motion to proceed with adjudication for Zavier Ahmad Rollerson, one of five suspects arrested in a home invasion robbery alleged to have occurred on Sept. 25, 2019.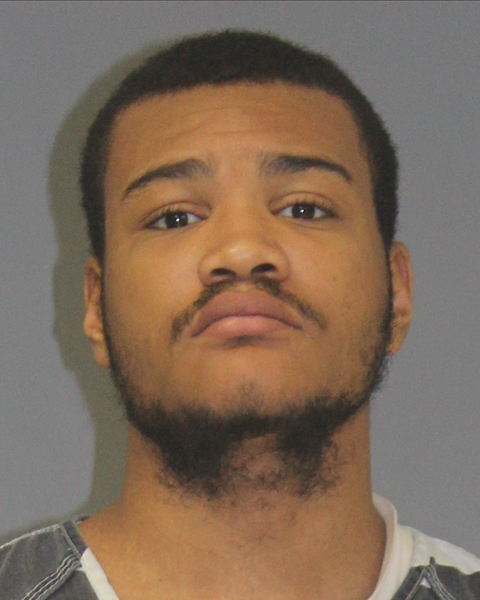 Rollerson and three others were arrested in September 2019 on aggravated robbery and burglary of a habitation with intent to commit another felony charges. A fifth suspect was jailed in 2020 in connection with the incident.
Four masked men were alleged just before 11 p.m. Sept. 25, 2019, to have entered a Lee Street property by forcing entry to the residence. The men then allegedly robbed the three occupants at gunpoint, taking cell phones, a rifle and cash. Three pistols were reportedly used. One round was allegedly fired from one firearm during the commission of the offenses, but no one was injured, Sulphur Springs Police detective reported following the incident.
Police found Zavarion Caymond Christopher Swain and Zavier Ahamad Rollerson, both of Paris, and Dequenek Timothy Craig Shephard of Brashear on Main Street just after 11:40 pm. Sept. 25, 2019, and booked all three into the county jail Sept. 26. 2019, on two aggravated robbery charges and one burglary of a habitation with intent to commit another felony charge each. Dominick Maxwell Trigg of Paris was apprehended Sept. 27, 2019, in Lamar County and transported Sept. 30, 2019, to Hopkins County jail on three Hopkins County warrants, two for aggravated robbery and one for burglary of a habitation with intent to commit another felony offense, Sulphur Springs Police detective reported in 2019, following the arrests of the four men. A fifth suspect, Tyreese Tupac Shukar Williams, was identified soon after to also be wanted in connection with the 2019 incident; he turned himself in on June 29, 2020 at Hopkins County Sheriff's Office.
Patrol officers in September 2019 recovered three pistols, the stolen cell phones, a rifle and about half of the amount cash reportedly stolen from the Lee Street residence; one of the pistols recovered had been reported stolen during an earlier break-in at an address across town, according to the police detective.
Zavier Rollerson, after a contested hearing on August 3, 2020, was sentenced to 10 years of deferred adjudication probation, with jail time as a condition of probation. A little more than a year later, Rollerson was accused of assaulting his girlfriend in Mount Vernon, and reportedly pled true to the allegation, according to Assistant District Attorney Zach Blackmon.
During Monday's trial, Blackmon asked to proceed with adjudication on for 19-year-old Rollerson to be sentenced to 30 years in prison on the aggravated robbery charge. The defense attorney asked that Rollerson be allowed to continue on probation. The judge denied the state's motion to proceed and continued Rollerson on probation, provided he meets two new conditions. Rollerson must attend and successfully complete a dual track ISF, a 90-day substance abuse track and a 90-day cognitive track. He must also reside with a family member in Indiana until further ordered by the court, according to the ADA.