Three Hopkins County residents were arrested Wednesday on an aggravated kidnapping charge for allegedly locking a child in a closet, causing injuries; the man is also accused of aggravated sexual assault of the child, according to sheriff's reports.
The offenses allegedly occurred in 2018 but have just come to light. An outcry was made. Following an investigation by Hopkins County Sheriff's Office, a search warrant was obtained for a rural Sulphur Springs residence and arrest warrants were obtained, according to HCSO Chief Investigator Corley Weatherford. The alleged child victim is currently in a safe location.
According to Weatherford, 64-year-old Deborah "Debbie" Ann Troutt, 75-year-old Edward Faris Trout Jr. and 32-year-old Elizabeth Ann Karst were "responsible for the care and custody" of an elementary-aged child in 2018. The child was alleged to have been routinely locked in a closet while in their care. The child allegedly sustained injuries, either mental or physical.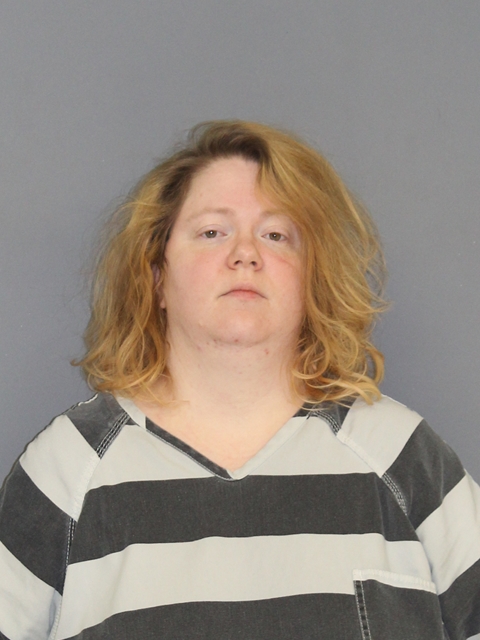 When officers executed the search warrant at a residence this week, they found "locking devices on the closet," Weatherford said Thursday morning. As a result of the investigation, arrest warrants were obtained. Sheriff's officers arrested Deborah Troutt, her husband Edward Troutt Jr. and daughter Elizabeth Karst at their rural Sulphur Springs residence at 11:10 a.m. Wednesday, Feb. 24, 2021 on an aggravated kidnapping charge, for allegedly forcefully restraining the child in a place where the child was not likely to be found and causing injury to the youth. Edward Troutt was also arrested on an aggravated sexual assault of a child charge, which was also alleged to have occurred in 2018, according to the chief investigator.
According to Title 5, Chapter 20, Sec. 20.04. of Texas Penal Code aggravated kidnapping occurs when:
(a) A person commits an offense if he intentionally or knowingly abducts another person with the intent to:(1) hold him for ransom or reward;(2) use him as a shield or hostage;(3) facilitate the commission of a felony or the flight after the attempt or commission of a felony;(4) inflict bodily injury on him or violate or abuse him sexually;(5) terrorize him or a third person; or(6) interfere with the performance of any governmental or political function.(b) A person commits an offense if the person intentionally or knowingly abducts another person and uses or exhibits a deadly weapon during the commission of the offense.(c) Except as provided by Subsection (d), an offense under this section is a felony of the first degree.(d) At the punishment stage of a trial, the defendant may raise the issue as to whether he voluntarily released the victim in a safe place. If the defendant proves the issue in the affirmative by a preponderance of the evidence, the offense is a felony of the second degree.
Edgar and Deborah Trout and Elizabeth Karst remained in Hopkins County jail Thursday morning, Feb. 25 on one aggravated kidnapping charge each; and Edward Trout on the aggravated sexual assault of a child charge as well. Bond had yet to be set for these charges, according to jail reports.
Jail records also show Elizabeth Karst and Deborah Ann Troutt also were jailed on one charge of cruelty to non-livestock animals on May 10, 2018. Both were released from the county jail the next day on a $10,000 bond each,
On May 10, 2018, HCSO and SPCA officials reportedly found 50 live dogs in a house and outbuildings and approximately 50 dead animals, including litters of puppies, grown dogs and animal tissue stored in a freezer at the residence located just off FM 2285 north of Sulphur Springs in Hopkins County. Found in every room of the residence were animals housed in a cruel manner, and feces and urine on the floor, officials reported in 2018. The live canines were reportedly in poor health, had lost hair, some were paralyzed, and were kept in inhumane manner and conditions, sheriff's officials alleged at the time. The live animals were removed on May 10, 2018, from the location to be housed, fed, and given medical treatment by the SPCA. Charges were filed at that time for animal cruelty, according to 2018 sheriff's reports.
---
The Hopkins County Sheriff's Office is located at 298 Rosemont St., Sulphur Springs, TX 75482. Non-emergency calls can be made to (903) 438-4040.