A 39-year-old Como woman was accused Sunday morning of leaving her two elementary-aged children home alone, while she was at a Sulphur Springs address consuming alcohol and vaping THC, sheriff's deputies alleged in arrest reports.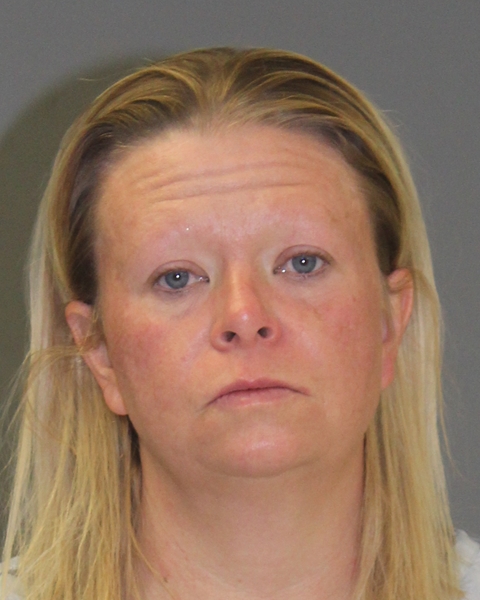 Hopkins County Sheriff's Office was contacted at 12:19 a.m. Sunday, Oct. 10, 2021, when the Como woman's 8-year-old and 6-year-old sought help at a nearby residence for their mother, who they believed had been kidnapped, according to arrest reports.
Upon responding at the Como residence of the person the youngsters gone to in search of help finding their mother, deputies learned the mother's name is Holly Ann York and received information about the vehicle she typically travels in. Deputies then went to the residence the children share with their mother, which gave no indication of a possible kidnapping or foul play in regard to York's disappearance, HCSO Sgt. Scott Davis alleged in arrest reports.
Continued investigation revealed the names and locations of York's known associates. Deputies checked multiple locations throughout the county, and contacted the kids' father, who lives in Arkansas. Arrangements were made for the father to take custody of the children and Child Protective Services personnel were notified of the incident, Davis, and Deputies Justin Wilkerson, Nick Marney and Colt Patterson alleged in arrest reports.
After following several leads, deputies reported finding York's red Ford Fusion at a West Industrial Drive residence in Sulphur Springs around 2 a.m. Sunday, Sept. 10, 2021. They located York and read her Miranda warning to her. She allegedly agreed to talk to deputies, and claimed the neighbor's daughter was supposed to be babysitting her two elementary-aged children. Deputies told her they'd already talked to that person so they knew that wasn't true, Davis noted in arrest reports. After talking to her further, they learned she'd been at the Sulphur Springs apartment complex since about 11 p.m. Saturday, Oct. 9, 2021, the sheriff's officer noted in arrest reports.
The deputies arranged with York and the kids' father for the parents to exchange essential items and documents so he could take the two elementary-aged children. She then allegedly told deputies she had lost track of time and fell asleep, after consuming alcoholic beverages and vaping THC. York was taken into custody at 2:24 a.m. Oct. 10, 2021, at the West Industrial Drive address and transported to jail.
York, who is also known by Holly Ann Allen and Holly Ann Allen-York, was booked into Hopkins County jail at 3:46 a.m. Sunday, Oct. 10, 2021, on two counts of abandoning or endangering a child with intent to return home, one for each elementary-aged child home alone. She remained in Hopkins County jail Monday afternoon, Oct. 11, 2021. Bond on the felony charges was set at $25,000 per charge, according to jail reports.
Sunday morning wasn't the first time York has been jailed in Hopkins County on charges involving children. The woman, known as Holly Ann Allen at the time, spent July 5-Aug. 22, 2016, in the county jail on two outstanding charges for injury to a child, elderly or disabled person. Bond on those charges was set at $20,000, according to jail reports. She was indicted the following September on two injury to a child charges after her then 1-year-old and 3-year-old tested positive for methamphetamine during an investigation by CPS and Special Crimes Unit investigators, according to arrest and court records.
If you have an emergency, dial 9-1-1
The Hopkins County Sheriff's Office is located at 298 Rosemont Sulphur Springs, TX 75482. You can reach them for non-emergency matters at (903) 438-4040.