Fifty-three indictments were handed down by a Hopkins County Grand Jury on September 19, 2016. Indictments include Injury Child/Elderly/Disable with Intent Bodily Injury, Arson, Evading Arrest, and a number of drug charges. Not all names of those indicted were release. Those who have been arrested on their individual charges were released to the public.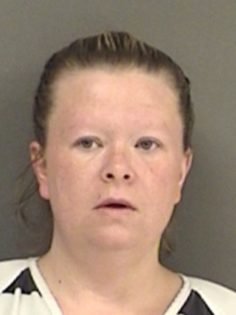 Holly Ann Allen was indicted on two counts of Injury Child/Elderly/Disable with Intent Bodily Injury. In July, Allen, 34, was arrested and charged with two counts of injury to a child following an investigation by Child Protective Services and the Sulphur Springs Special Crimes Unit. Her two children, ages one (1) and three (3) tested positive for methamphetamine.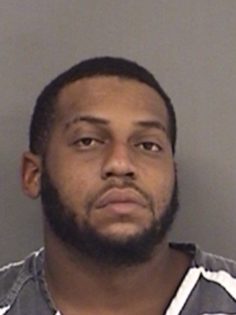 Kendrick Dewayne Green was indicted on two counts of Injury Child/Elderly/Disable with Intent Bodily Injury. Green, 28 of Sulphur Springs was arrested by Hopkins County Deputy Scott Davis on Sulphur Springs Police Department warrants for injury to a child, a felony 3. Deputy Davis located Green at a residence on County Road 3562 about 12:45 a.m. Thursday July 21, 2016. Detective Sgt. David Gilmore told KSST News that Child Protective Services contacted him last week regarding the injuries sustained by a 6-year old and 3-year old. One of the children was a biological child and their other a step-child of Green. Gilmore stated that the children had sustained bruising on the chest and belt marks on their legs and abdomen, along with some scarring and tearing. The marks were a result of discipline, Green stated.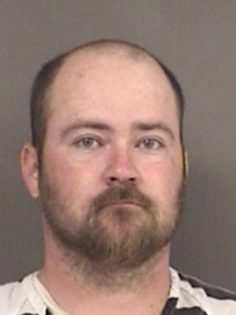 Eric Dale Bailey was indicted on one count of Arson. Bailey, 30, of Sulphur Springs was arrested for arson related to an early morning fire in the 900 block of Gilmer Street in May of this year. At the time of the arson, Fire Investigator Aaron Kager told KSST News, Sulphur Springs fire investigators sought to determine the reason for an April 29th auto fire discovered at 2:03 a.m. behind what had been the location for Father and Son Auto on Gilmer Street.  According to Kager, the fire was discovered when Sulphur Springs Firemen were returning to Fire Station 2 and noticed the blaze. They responded to the location. After putting out the fire, the Captain on duty discovered a few things that were abnormal regarding the fire and notified the City Fire Marshall. The scene of the fire was cleared at 3:55 a.m. on the 29th. After collecting video from nearby businesses, a vehicle was found to be leaving the scene shortly before the fire was discovered. Sulphur Springs Police Officer Amanda Weatherford located the vehicle and identified the suspect. After questioning, Bailey confessed to the fire. He was an ex-employee of the now defunct Father and Son Auto business that was at the location. Baily is a registered sex offender and has been charged with forgery, drug possession, and possession of a fire arm by a felon in the past.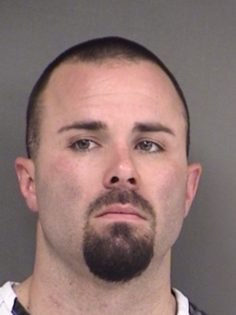 Bradley Dale Moore was indicted for one count of Aggravated Assault Causes Serious Bodily Injury. Moore, 29 of Sulphur Springs turned himself in to Hopkins County Jail after a warrant for his arrest was issued after an assault that occurred September 2, 2016. According to Sulphur Springs Police Chief Jay Sanders, Moore attacked a female causing severe damage around her right eye breaking the ocular bones and a bone in her nose that cause leakage of cerebral fluids.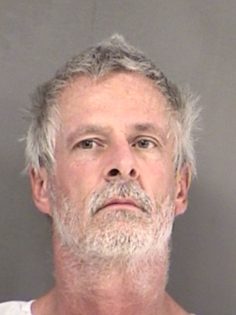 Charles Don Williams, Jr. was indicted for Aggravated Assault Causes Serious Bodily Injury. His ex-wife told the ER medical staff that she had fallen down stairs but Thursday she told Hopkins County Deputies that she had lied to the medical staff in fear of her life. The ex-wife had produced paperwork from the hospital stating she suffered a compression fracture to lower vertebrae which she said she suffered during a physical altercation with Williams. She also said that Williams was now staying at the property even though there was a restraint against him being at the location. The ex-wife told the deputies that Williams had intimidated her into letting him stay at her residence. She said she had not reported the criminal trespass, again, for fear of her life.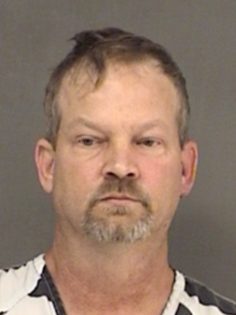 Robert Crawford Templeton was indicted for Assault with Deadly Weapon. Templeton, 53 of Cumby was charged with Aggravated Assault with a Deadly Weapon (a Felony 2) after he brandished a handgun during an argument with his stepson. Hopkins County Deputies responded to a call regarding the assault Sunday evening around 6:30 p.m. on FM 275 North near Cumby. Templeton was exiting the residence when officers arrived.  According to witnesses and the victim, Templeton had brandished a handgun during the argument and the stepson had tried to disarm him. Templeton punched him causing bruising and swelling around the right eye. A choke-hold administered by Templeton had caused red marks around the victim's neck.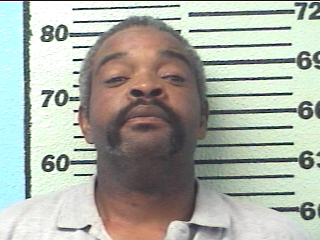 Kenneth Wayne Shaw was indicted for Injury to Child/Elderly/Disabled with Intent Bodily Injury. Shaw, 53, of Como, was arrested in August of this year after a Hopkins County deputy spoke with two individuals at a residence on CR 2320 near Como. According to the two individuals, Shaw assaulted his disabled ex-wife who is now his girlfriend. The ex-wife was sitting in a wheelchair with visible injuries on both arms and the officer observed blood on her shirt, according to the deputy's report. The ex-wife stated that Shaw grabbed her by the arms and "…slung…" her. She also stated that he pushed her wheelchair up against the hallway wall. The ex-wife said she is paralyzed completely on her right side after two strokes. She is also diabetic. Shaw denied hurting her saying he was helping her out of the bath tub. However, he had blood on the back of his shirt.
Dana Lee Porter was indicted for Evading Arrest Detention with Vehicle. Porter, 43, of Memphis, Tennessee drove across DPS spike strips to end his attempt to evade law enforcement. Porter was stopped by local law enforcement for a traffic violation. When asked to step out of his vehicle, he immediately fled the scene in his vehicle. Officers pursued Porter to the Franklin County line where DPS was waiting with the spike strips. His vehicle is impounded in Franklin County. He was wanted in Shelby County Tennessee on drug charges.
Datrece L. Williams was indicted for Evading Arrest Detention with Vehicle. Williams of Mesquite, 19, was arrested following a high speed chase on I-30 Monday. A Hopkins County Deputy observed a grey Toyota Corolla west bound near the 134 mile marker.  The deputy clocked her speed at 107 mph in a 75 mph zone. Attempting to initiate a stop, he turned on patrol lights but William's vehicle continued the high speed while changing lanes multiple times during the seven mile chase. Her erratic driving and high speed created dangerous situations for other drivers on the interstate highway. She exited at the 127 exit and entered the Days Inn parking lot, driving around the building at a high rate of speed and finally coming to a stop on the east side of the building. During the arrest marijuana residue was located on the driver's side floor board resulting in a probable cause search. Nothing else was found in the vehicle.
Robert Charles Vaughn was indicted for Evading Arrest Detention with Previous Conviction.
Cyprien Joseph Lacombe was indicted for Unlawful Possession of a Firearm by a Felon. A traffic stop on FM 1567 in Hopkins County led to the arrest of Cyprien Joseph Lacombe, 38. During the traffic stop by a Hopkins County Sheriff's Deputy, Lacombe was found to be nervous. Two firearms were found in the vehicle. It was also found that Lacombe is a registered sex offender and a felon. He was also wanted on a Class C misdemeanor warrant.
William Thomas Valentine was indicted for Driving While Intoxicated 3rd or More.
Philip Joseph Gibson was indicted for Tamper/Fabricate Physical Evidence with Intent to Impair and indicted for Possession of Controlled Substance Penalty Group 1 under 1-gram. Gibson, 36, of Sulphur Springs, was arrested following a traffic stop for speeding. Gibson's continual clenching of his jaw muscles caused the arresting officer to detect that Gibson was nervous. The officer patted down Gibson for weapons and felt something in his front shirt pocket. When asked about the object, Gibson said he had nothing in his pocket. As the officer started to handcuff Gibson, he stepped back and, taking a baggie from his pocket, placed it in his mouth and began chewing. The officer tased Gibson, who grabbed the leads and "…ripped the probes from his body…" according to the report. Gibson began to evade arrest on foot. The officer gave chase and tased Gibson again. This time, Gibson was subdued and placed in custody in the patrol car. The officer then returned to the ditch where Gibson had been subdued and found there the baggie that had been spit from Gibson's mouth. The baggie contained less than 1-gram of a crystal like substance believed to be methamphetamine.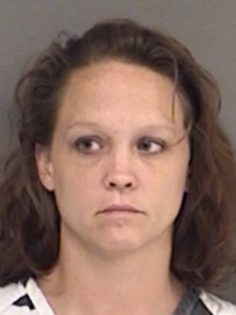 Tabitah Ann Hughes was indicted on one count Tamper/Fabricate Physical Evidence with Intent to Impair and one count Possession of a Controlled Substance Penalty Group 1  under 1-gram. A cell search by Hopkins County Jailors and the Special Crimes Unit found Tabitha Ann Hughes, 32, a current resident at Hopkins County Jail from Malvern, Arkansas to have 14.5 grams of methamphetamine hidden in her bunk. Hughes had meth hidden in her clothing when she was checked into the jail over the weekend. Hughes was traveling with Tyler Scott Bailey, 22, of Arkansas, when they were stopped by local law enforcement over the weekend.
Marlon Jarmaine Johnson was indicted for Tamper/Fabricate Physical Evidence with Intent to Impair. A Delta County issue ended on the loop at Sulphur Springs in Hopkins County Friday. Johnson, 31, was arrested after he allegedly pulled a gun on his child's mother in Delta County. At the time of his arrest, he had in his possession drug paraphernalia and was charged with tamper/fabricate/physical evidence with intent to impair.
Kristen Judith Styles was indicted for Credit Card or Debit Card Abuse.
Indicted for Possession of a Controlled Substance, Penalty Group 1 under 1-gram in a Drug Free Zone:
1) Damion Demon Hart, 19, of Denison was arrested in May on three charges. Hart, who was a suspect in a Burglary of a Habitation and Motor Vehicle at a Beckham Street residence, was contacted by a Sulphur Springs Police Department officer. Hart falsely identified himself as "Darnel Sabastion Franklin" with a date of birth May 3rd, 1994. A short time later the officer realized he knew the man Hart was pretending to be and advised Hart that he knew the information was false. Hart then shared his correct name and birth date with the officer. The officer then transported Hart to the Hopkins County Jail where it was discovered that Hart was hiding narcotics in his shoes. Special Crimes Unit Sergeant Mark Estes found several crushed, red pills identified as MDMA or Ecstasy, 7 Alprazolam pills, and a clear capsule containing a white substance that tested to also be MDMA.
2) Jeremy Lynn Sharp, a Cooper resident was arrested following a traffic stop. Sulphur Springs Police stopped Sharp, 40, who proved to be extremely nervous during the interview. A strong odor of alcohol called for a street sobriety test. Failing that test led to a search of the vehicle. A clear plastic baggie of white crystal substance thought to be methamphetamine was found.
Those indicted for Possession of a Controlled Substance, Penalty Group 1, under 1-gram include:
Tyler Scott Bailey, 32, who was arrested with Tabitha Ann Hughes (see above)

Kayla Diane Alcorn, 33, who along with two men were arrested at an I-30 East residence in July

Jessica Ann Darby, 28, of Como was arrested on a felony warrant Thursday. While the arrest was in progress, Hopkins County Deputies asked for and were granted consent to search her residence. In plain view was a bowl containing a glass pipe commonly used for smoking methamphetamine and two clear baggies containing a small amount of meth. She then denied consent to search further for narcotics. Deputies obtained a search warrant and returned to find inside her bedroom another glass pipe and another clear baggie containing meth. Other small baggies with small amounts of meth were also found.

Jessica Michelle Durbin, 30, of Mount Vernon, Texas was arrested for Possession of a Controlled Substance in May. Durbin, who was involved in a previous theft at CVS Pharmacy, located at 1101 Gilmer Street in Sulphur Springs, was located by Special Crimes Unit investigators, read her Miranda rights and questioned. During the investigation, Durbin confessed to the theft and that stolen medications were hidden at her residence in Mount Vernon. SCU officers drove Durbin to her home and recovered all of the stolen medications. Sergeant Mark Estes found approximately 6 oxycodone pills which weighed in less than 1 gram, but fell within penalty group level 1.

Vicki Fuller

Cory Frank Horton, 34, was one of three arrested in May when Hopkins County deputies responded to an active disturbance at 2920 I-30 East at 10:37 p.m. There they found .07-grams of methamphetamine inside the residence.

Edward joseph Webb-Delhomme
Hunter Wayne Weems, 18, of Winnsboro gave a small amount of resistance but was placed in the patrol car and arrested when Sulphur Springs Police and Hopkins County Sheriff's Officers responded to a call of an unknown person pointing a handgun at individuals on the downtown square in Sulphur Springs. Law enforcement officers were advised with a description of the vehicle and that the driver was possibly traveling to Winnsboro. A County Deputy located the vehicle and made a traffic stop. A strong odor of marijuana was coming from the inside of the vehicle. Weems admitted smoking marijuana. When the deputy explained the reason for the stop regarding the handgun, the driver told him there was no weapon in the pickup. A probable cause search of the vehicle was conducted and a Ruger 9 MM handgun was found behind the passenger seat. Two loaded magazines were located under the center seat and a small black bag on the passenger side floorboard produced miscellaneous coins, jewelry, and electric scale. A small vial of a substance believed to be methamphetamine was also found.
Cynthia Denise Bolton McBride

Michael Keith Rhodes, 51, was one of three arrested when Hopkins County deputies responded to an active disturbance at 2920 I-30 East. There they found .07-grams of methamphetamine inside the residence.

Jose Wis-Soto Rios
Tammy Lynn Wilson
Jacquelin Suzanne Moore
The remainder of the indictments are sealed until arrests are made.