Construction Bids For New EMS Station/HCHD Headquarters Accepted Through Jan. 8
Hopkins County Hospital District Board of Directors approved a tax abatement and agreed to an extension on another, approved two budgeted capital purchases, and discussed construction of new EMS station/HCHD headquarters during the Dec. 17 board meeting, and swore in one board member.
Tax Abatements
At the recommendation of Sulphur Springs – Hopkins County Economic Development Executive Director Roger Feagley, the Hospital District granted D6, Inc.'s request for a tax abatement. Headquartered in Portland, the company expanded to Sulphur Springs and is making pie pans and Danish trays from recycled materials on Industrial Drive on the property which most know as the former Coca-Cola property. D6, Inc., has a 25,000-square foot expansion planned at the facility that will create 30 additional jobs.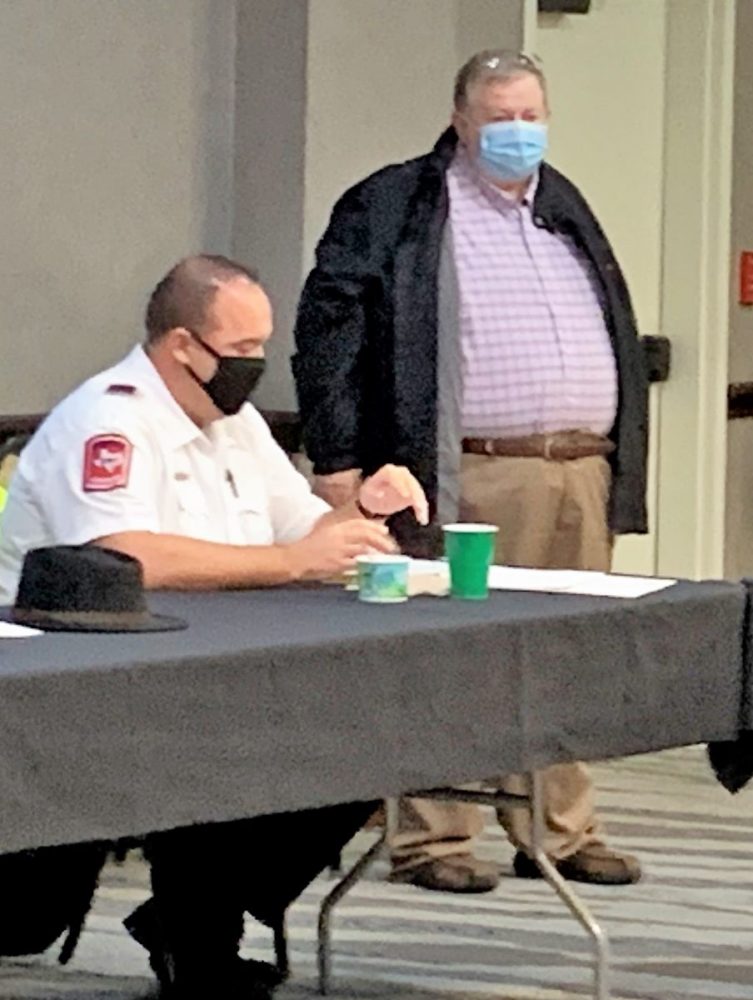 HCHD Board member Joe Bob Burgin asked who filling jobs, if it is staffed mostly by people with local addresses. Feagley said that is D6, Inc.'s intent.
Feagley also presented a request from Solemio, LLC, for an extension of time to complete construction on solar farm in the Arbala area. COVID-19 was blamed for the project stalling and an additional year from the originally agreed upon time span for construction. The request was to push back the start date listed in the previously approved agreement granting a tax incentive for the solar project, according to the EDC director. Construction on the project is now expected to be in the spring and take 18 months to build.
HCHD Board Secretary David Black asked if the other taxing entities had approved an extension for construction and the start date.
Hopkins County Commissioners Court in October granted an extension to Solemio in October, extending the construction period through June 30, 2022; original agreement was for construction to be complete in Dec. 31, 2020.
Returning to the Board
After an absence of a few months, Tim Kelty was able to attend the December meeting.
Hopkins County Hospital District Board of Directors at the close of filing in the spring had only 4 candidates for 4 seats on the board – incumbents Dr. Bill Dietze, Tim Kelty, Kristi Shultz and Chris Brown. Thus, the board was able to cancel the spring election. Shultz, Brown and Dietze again took the oath of office in June to continue serving on the board for a full term.
Angie Waller administered the oath of office to Kelty during the Dec. 17 meeting.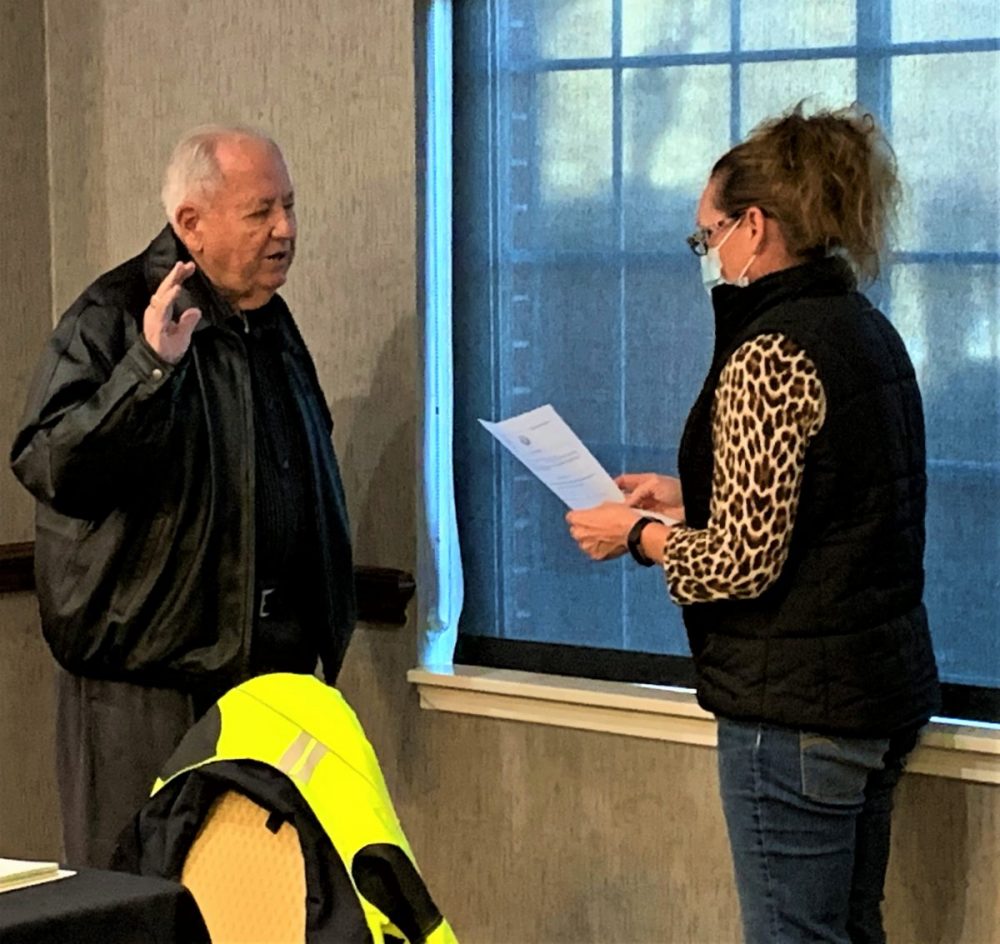 Capital Purchases
HCHD Board approved the purchase of four LP 15 cardiac monitors and an XPS Ambulance Stretcher for $18,000.
"Essentially, all the capital [purchases] are already approved with budget. I always come back and ask for approval to issue a PO," HCHD COO/EMS Director Brent Smith reminded the board.
The four cardiac monitors are needed to meet FDA standards which as of February require the older monitors not be removed from emergency use, Smith noted.
He extended appreciation for the board's unanimous approval for purchase of the much-needed equipment.
Financials
HCHD CEO/CFO Ron Folwell reported financial information has been submitted to auditors. That report should be ready for board approval at the next board meeting, which is currently scheduled in February.
"I think we've had really good results," Folwell said.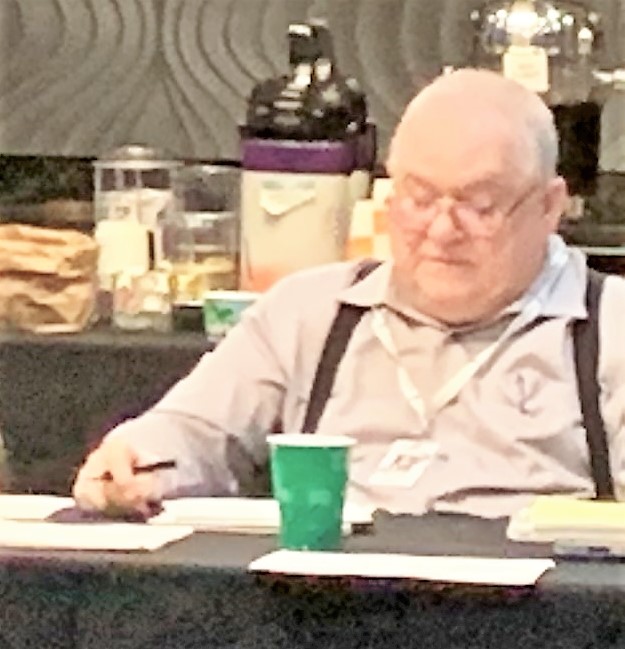 Folwell said the district is "rocking along really well cash-wise and financial-wise." He said having an additional accounting employee has really helped with financial management practices, which are noted in the preliminary September financial reports. He commended Waller for her work in the business office, particularly in regard to the nursing homes HCHD owns.
"The finanical statement I thinnk really look good. We may have an audit adjustment or two related to the nursing homes, Some of that information takes a while to get in and we have to adjust," Folwell said, noting that HCHD's net revenue was over $3 million. "We had a pretty good year."
HCHD President Kerry Law asked if he anticipated any large adjustments to to negative amounts, the "uncollectables."
"I don't anticipate an adjustment this year. We continue to provide roughly 70 percent for bad debts and uncollectable items," Folwell said. "We've been doing that for a while now. That keeps us from having to have a large adjustment at the end of the year."
The district came in ahead on tax revenues about $265,000, which is due not to a tax increase — the tax rate remained the same — but to an increase in tax appraisals of properties within the district. The district did receive a 2 percent increase in rent income, which was called for in the lease agreement.
EMS Update
Overall, the EMS service call volume was down compared to prior years. Call volumes were significantly lower in March and April to what Smith called the COVID scare," that is people's discomfort at the idea of calling 911 to seek assistance as the pandemic began impacting Hopkins County.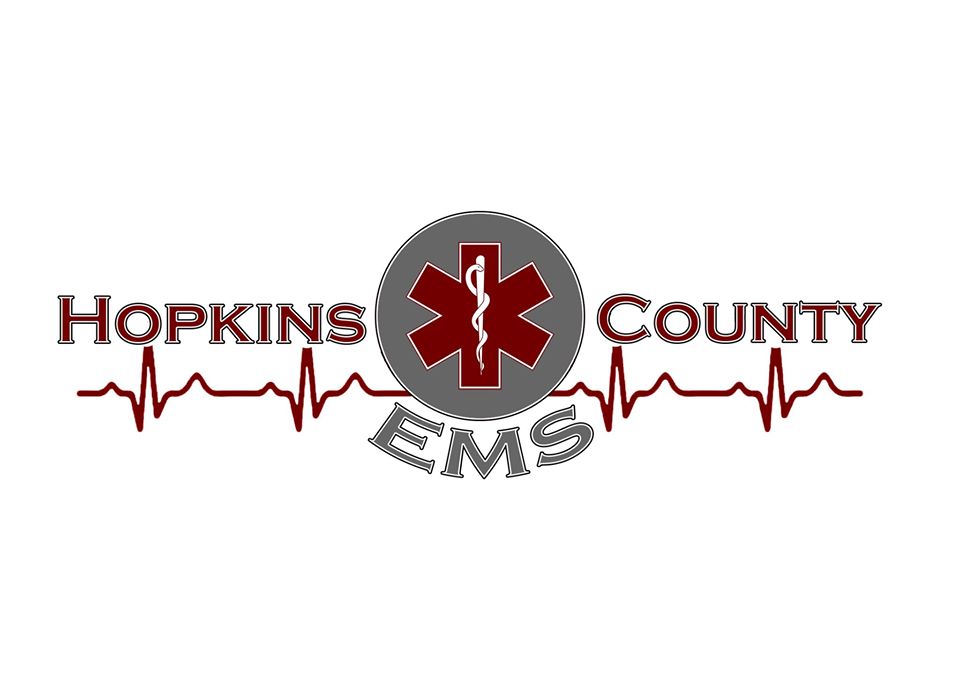 "We went almost two months kind of idle so to speak, we didn't have a lot of volume," Smith said.
A "little ground" expense wise was made up with deployments of EMS personnel to other areas to assist with evacuations due to natural disasters and to assist with high impacted COVID-19 areas in late spring and summer. financial iimpact on the deployment rate, which those adjustments are at the bottom of one of the financial pages," Smith said.
"It's pretty impressive to only lose $65,900 the total EMS operation, I was impressed by that," Law said.
Smith said staff worked hard to get those numbers down. Folwell noted that loss includes the communications center which doesn't generate a separate revenue, only expense.
"I think we've done really well. That's a real compliment to Jeff [Sanderson] and Brent and the whole over that do the EMS," Folwell.
Law noted that the three other counties besides Hopkins which the EMS serves allocate $1,500 a month per county to communications. Some of that gets allocate back to those counties to help absorb that piece of the cost.
Smith said the EMS service first began experiencing an increase in call volume to normal levels in September. October and November were very strong months and December so far has been even busier.
"We are steadily climbing on the call volume and destinations to the fact that we don't even see the ambulances at central. They are gone 24-7 almost. Destinations look good. Overall volume is busier that it probably ever had been," Smith said.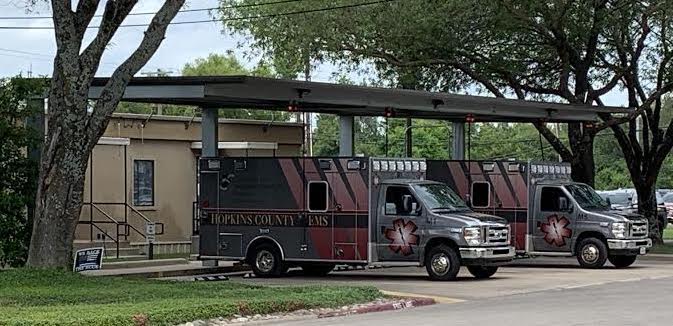 The EMS director said the service is typically busier during this time of year. COVID-19 and hospitals' capabilities and capacities to accommodate only so many of certain types of patients also are factors.
"I will tell you, most of the hospitals in our entire region are at capacity, pretty much consistently every day. It dips every now and then, but not to the point that it's really freeing up anything. That does affect a lot of the stuff that we're doing and of course 911 calls have been truly busy over the last several days," Smith said.
Smith also noted that Dr. Shawn York, who has served as medical director for the last 4 years, including working with hospital trauma programs, has been promoted by Tyler to another role. beginning Jan. 1 Dr. Jordan Smith, who is currently over the emergency room, will be the new medical director.
Construction Update
Eleven potential bidders attended a business conference hosted Wednesday to go over the drawings and bid requirements for construction of a new EMS station/HCHD headquarters with architect Adam Panter, Folwell reported. Smith noted potential bidders from the Beaumont area and Dallas area had emailed requesting the bid information.
Several attending the conferendce were local contractors. Four or five others were from out-of-town.
Bids are due in at 2 p.m. Jan. 8. Then, the next step in the process will be a public bid opening by the rule of the invitation to bid. To move forward with that, a HCHD Board meeting will be needed. Folwell anticipated considering the bids at the scheduled February meeting.
Other Items
The board also approved as presented renewal of property and casualty insurance. CEO/CFO Ron Folwell reported there weren't' really any changes to coverage in the proposals.
Nursing home reports and the October meeting minutes were approved under one consent agenda as proposed.