Hopkins County Commissioners Court on Monday morning approved a reinvestment zone for one solar farm and granted an extension for another. An indigent defense fund program grant application, subdivision variance and utility easements also received approval of the Commissioners Court on Monday.
Solar Farms
Hopkins County Commissioners Court approved a document establishing a reinvestment zone for Hopkins Energy LLC, a solar farm proposed to be constructed in the Dike area. Tax incentives have been requested from Sulphur Springs and Sulphur Bluff ISDs, Hopkins County and the Hospital District.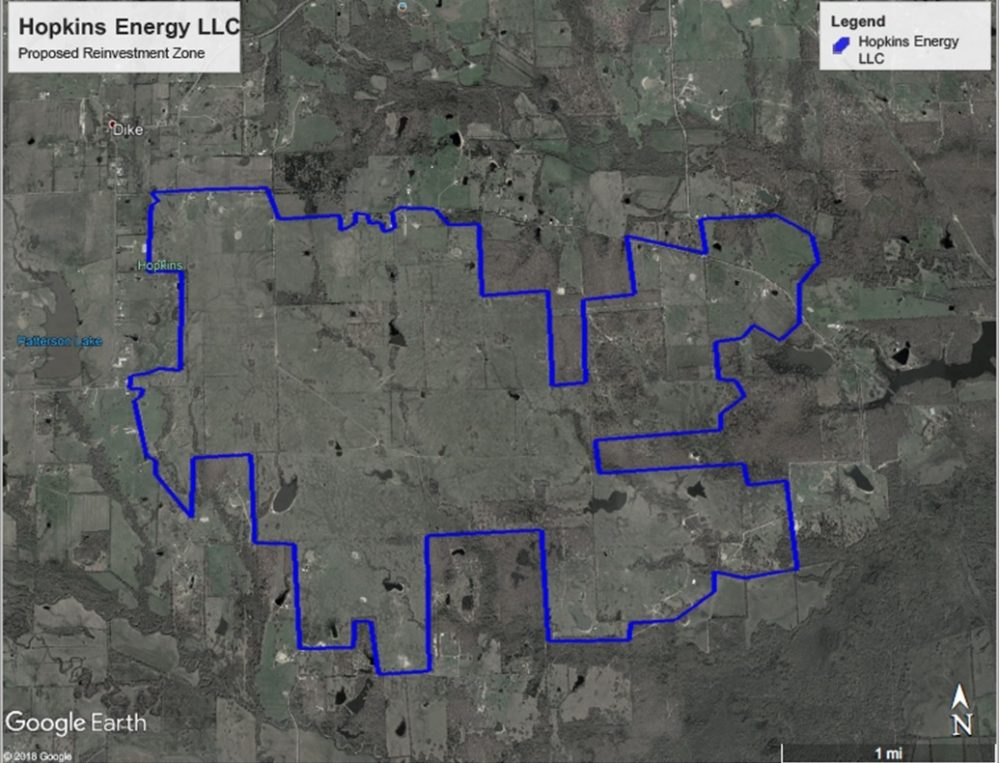 The propose reinvestment zone spans approximately 2272 acres across 20 parcels of land in Dike.
Establishing the reinvestment zone would allow Hopkins County Hospital District to consider a tax abatement for the business, according to Glenda Bassham, Sulphur Springs-Hopkins County Economic Development Corporation deputy director/assistant director.
If the tax incentives are granted, Hopkins Energy LLC plans to begin construction. The zone will go into affect in December 2021 and remain in effect for 5 years, with an option to renew for an additional 5 years, according to the document approved by the Commissioners Court Monday following a public hearing.
The Commissioners Court also approved a letter agreement with Solemio LLC, a solar farm proposed to be constructed in Arbala community just south of the city the drew quite about it community opposition during a December Sulphur Springs ISD Board of Trustees meeting. SSISD board in January declined to agree to amend the original tax incentive agreement inked for the proposed Arbala solar farm.
The agreement originally approved by the Commissioners Court on Jan. 14, 2019, stipulated that construction on the project was to be completed on Dec. 31, 2020. The Court was asked to agree to extend the period for construction through June 30, 2022. Novel coronavirus 2019 was cited in the amended agreement as a "force Majeure event under the Abatement Agreement" along with "various orders and acts by governments in response" affecting the owner's ability to complete the property and premises.
Precinct 1 Commissioner Mickey Barker said he had no problem granting an additional 18 months for construction, but asked if there was an actual start date planned for the planned solar farm.
Newsom said it was his understanding that would be December.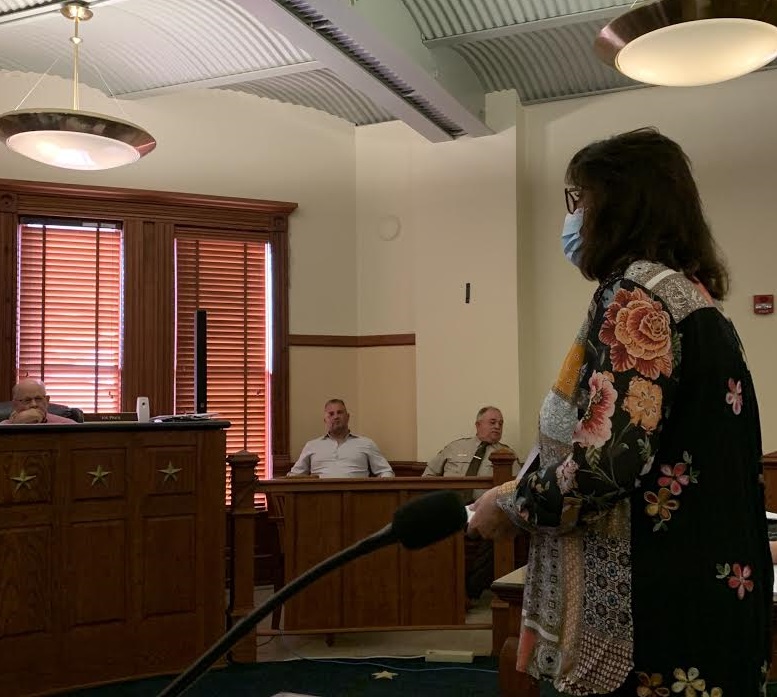 Subdivision Variance
Hopkins County Commissioners Court also approved a variance to the subdivision rules for easements located at Private Road 4860 in Precinct 4.
Precinct 4 Commissioner Joe Price reported he'd been in contact with Joe Jennings and Oncor. The request is due to a clear water spring on one corner. The water is not a problem, but the state requires a half-acre. The water will continue to be in the ditch but should not be a spray problem. Oncor wants to put the easement on private property, in the ground as opposed to on the road. The request would be not for Oncor or one property but for the subdivision of 10-12 lots.
Indigent Defense Grant Program
County Auditor Shannah Aulsbrook asked the Commissioners Court to approve a resolution allowing her to complete and submit an application to the Texas Indigent Defense Commission "to provide improvements in indigent defense services in the county."
This would help reimburse some of the cost the county spends for criminal defense services.
"This allows us to apply to the program. We do get a little bit back, but it's not enough" to cover all expenses the county expends in indigent criminal defense services — attorneys for people who cannot afford one," County Judge Robert Newsom said Monday.
The resolution approved by the Commissioners Court also authorizes the county judge to "apply for, accept, decline, modify, or cancel the grant application" for the program and "all necessary documents to accept the grant."
Utility Easements
Hopkins County Commissioner Court also approved request from Farmers Electric Cooperative Inc. to construct 2 electrical power distribution facilities. One will cross County Road 4730, north of County Road 4799, and the other will cross County Road 2324, east of County Road 2327.