Hopkins County/Sulphur Springs Emergency Management officials reported 32 new cases but only 2 recoveries, increasing the overall active COVID-19 case count for Hopkins County to 119 on Columbus Day, according to the Oct. 12 Hopkins County COVID-19 update.
That's the most COVID-19 cases reported in one day by HC/SSEM officials since the pandemic, even on Mondays, which since late August have included all case counts reported on the weekend as well. Previously, the highest new COVID-19 case count HC/SSEM officials reported in a single day was 25 cases reported on Sept. 21, when the active case count spiked to 73. The highest active case count reported at any one time since March was 92 on Friday, Sept. 25.
That increases the overall number of COVID-19 cases reported from Oct. 1-12 to 82. That's more than the 38 new cases reported Sept. 1-12 and 52 new cases reported Aug. 1-12. It's more than triple the 23 cases reported in June and nearly 8 times as many cases reported in May (11 total). The county's cumulative case count through April 28 was only 4 cases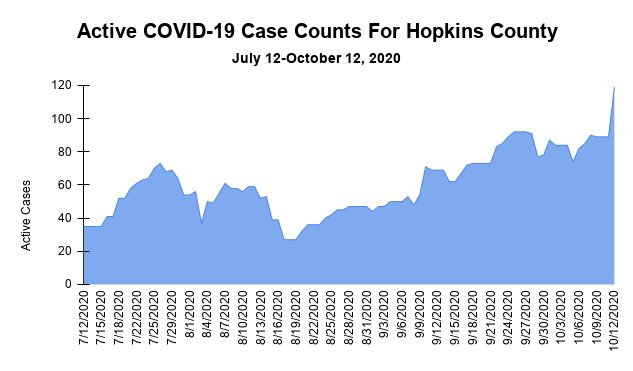 Hopkins County's cumulative case county since March is 444. Of those, 325 Hopkins County residents had recovered as of about 2:45 p.m. Monday, Oct. 12.
Only 5 patients were in the COVID-19 unit at CHRISTUS Mother Frances Hospital Sulphur Springs on Oct. 12, two less than HC/SSEM reported on Oct. 9 and only about half as many as reported in the Oct. 5 COVID-19 update, HC/SSEM officials reported in the Oct. 12 Hopkins County COVID-19 update.
HC/SSEM reported 144 COVID-19 tests were performed Saturday at the free testing site located at 128-A Jefferson St., in Sulphur Springs. That's 425 molecular swab tests conducted at the site last week, 736 so far in October and 946 total since the free tests first were offered at that location on Sept. 25.
Testing continues Mondays-Fridays from 9 a.m. to 6 p.m. and Saturdays from 9 a.m. to 5 p.m. at the Jefferson Street building. Symptoms are not required to be tested at the free testing site; anyone, including children may be tested, provided they are accompanied and registered by a parent or guardian. Those planning to test are asked to register online at GoGetTested.com.
Also, there were no new reports from Texas Department of State Health Services on Oct. 12 of death certificate-confirmed COVID-19 deaths assigned to Hopkins County. Unfortunately, it still means that more than 4 percent of all people who have been lab confirmed via molecular test to have COVID-19 have died from the virus.
Texas Health and Human Services reported no changes in patient case counts from Sept. 24 to Sept 28 at Sulphur Springs Nursing homes. While there were no active employee cases on Sept. 28 at any of the four nursing homes in Sulphur Springs, Carriage House Manor continued to have 27 active patient cases on Sept. 28., according to the Oct. 12 HHS nursing facilities report.
There continued to be 1 active COVID-19 case among Wesley House employees on Sept. 28, according to the Oct. 12 HHS assisted living facility report.
There were no active COVID-19 cases at any of the licensed child care centers, school-age programs or before and after school programs in in Hopkins County on Oct. 11, according to the Oct. 12 HHS report.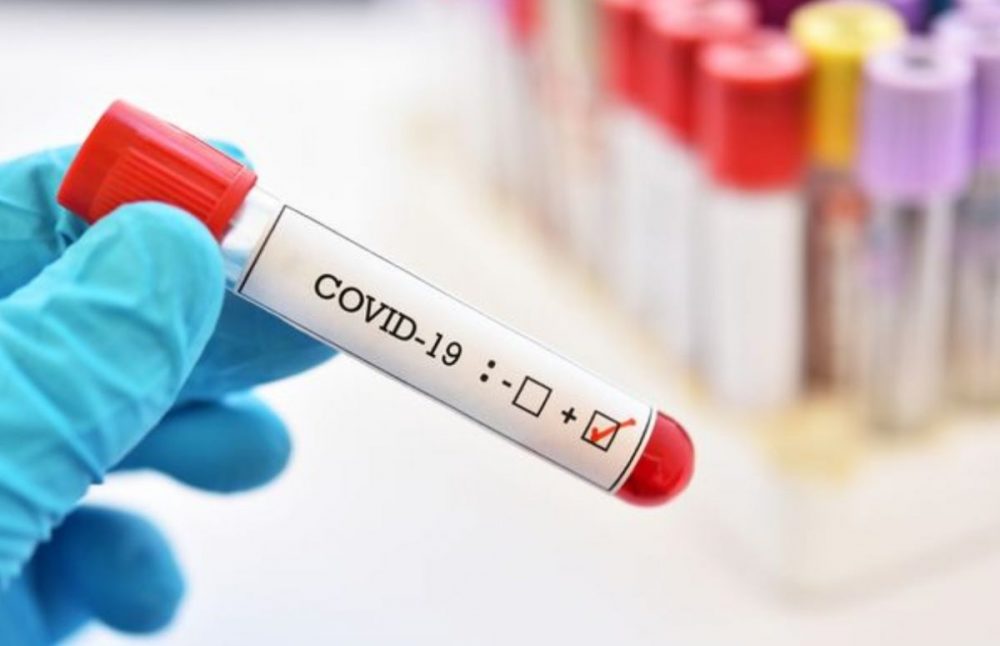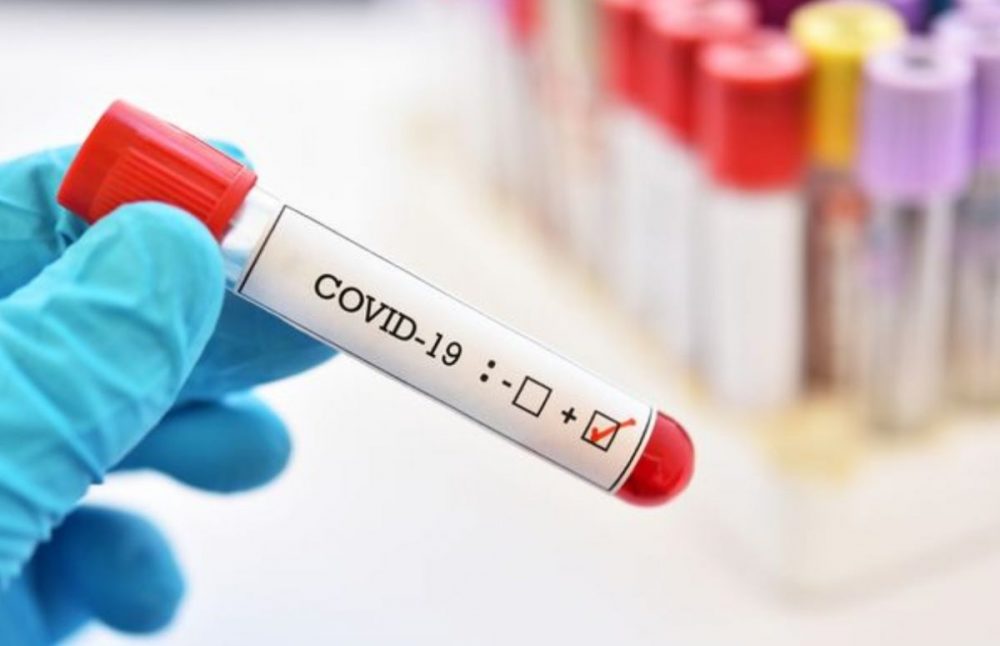 ---