Three Hopkins County residents received positive COVID-19 results today, increasing the number of active cases to 92 active cases, Hopkins County/Sulphur Springs Emergency Management officials reported in the Sept. 25 COVID-19 update. That is the largest single day active COVID-19 case tally for Hopkins County since the pandemic began in March.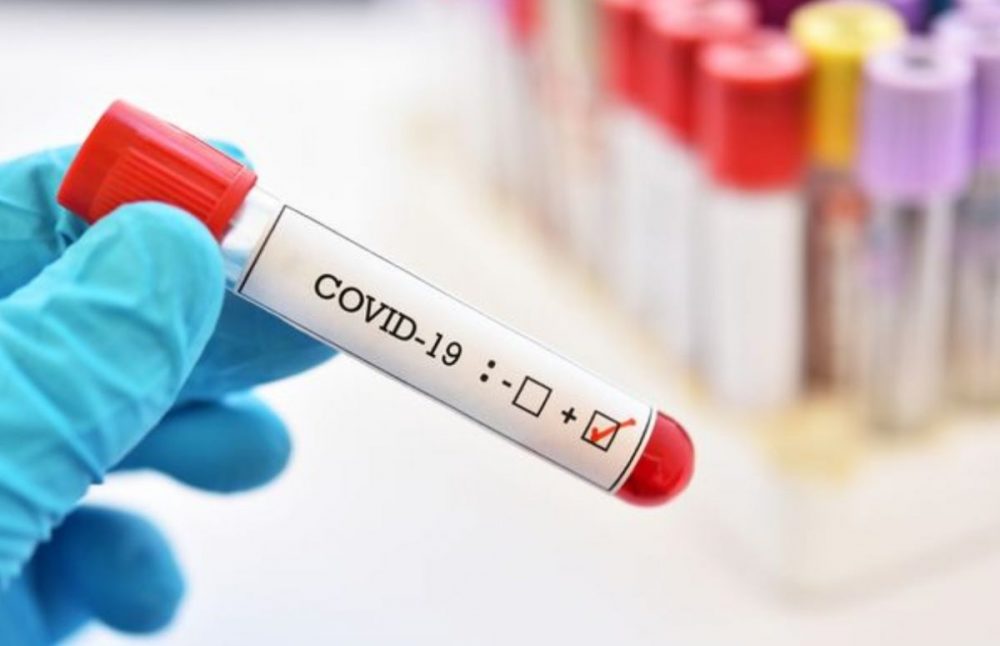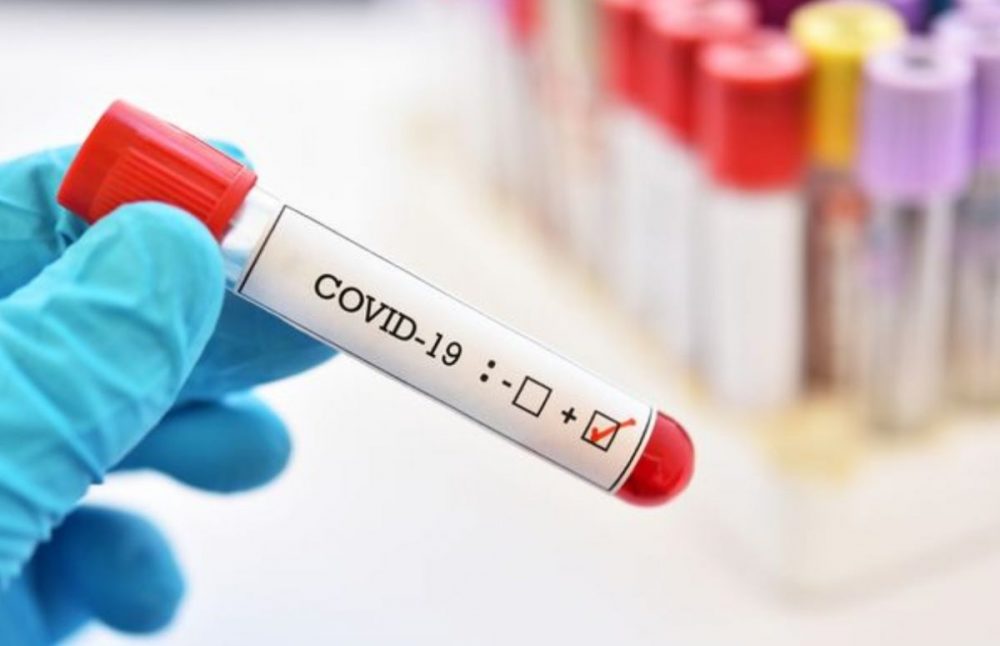 In the past three months, when cases surged, the most active cases at one time in Hopkins County was 73 until this week. The first time the county had 73 active cases was July 26; that number was repeated Sept. 18-20. The number of active COVID-19 cases in Hopkins County rose to 83 on Sept. 22, 85 on Sept. 24, and peaked at 92 on Friday, Sept. 25.
September is a record month for new COVID-19 cases as well, with a total of 97 new positive coronavirus cases reported by Hopkins County/Sulphur Springs Emergency Management officials. In July, 89 Hopkins County residents received positive COVID-19 test results. August followed with 91 Hopkins County residents receiving notification of lab-confirmed positive novel coronavirus 2019 results.
August ended with 97 recoveries, six more recoveries than new cases. There were 48 recoveries reported during the month of June, which ended with 48 recoveries.
There were no additional recoveries reported Sept. 25. There have been 52 people who have recovered from COVID-19. There would have to be no new COVID-19 cases for the rest of the month and 45 Hopkins County residents would have to recover from COVID-19 in the next 5 days in order to match the number of new cases reported this month for Hopkins County.
While there have been no additional recoveries reported in nearly a week, there have been a total of 52 recoveries this month
Of the 340 Hopkins County residents who have tested positive for COVID-19 since March, 248 have recovered and 8 have died from the virus, according to HC/SSEM and Texas Department of State Health Services reports.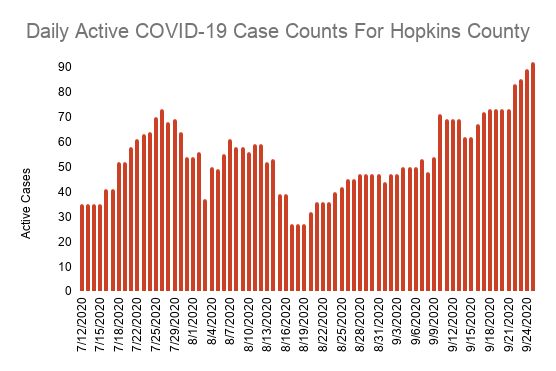 HC/SSEM and Hopkins County Local Health Authority reported there were 51 positive antigen tests from testing facilities within Hopkins County from
Sept. 18 to 3 p.m. Sept. 25. That's 10 more positive antigen tests this week than last, 31 more than were reported on Sept. 11 and 22 more positive antigen results than on Sept. 4. All together, that's 141 positive antigen tests reported this month for Hopkins County residents from health facilities within Hopkins County.
Positive antigen results reflect Hopkins County residents only, will be reported weekly, will not count towards state numbers, and will not be shown as "recovered."
Free COVID-19 testing was offered again Friday in Hopkins County. Testing is being conducted at the Hopkins County Annex building at 128-A Jefferson St. from 9 a.m. to 7 p.m. Monday-Friday and from 9 a.m. to 5 p.m. Saturday. There are no requirements for testing, but registration is online at GoGetTested.com. Those testing are asked not to eat or drink for 15 minutes prior to the swab test. Walk in testers are welcome. Results are typically returned in 48-96 hours.
HC/SSEM officials also reported there were 10 patients in the COVID-19 unit at CHRISTUS Mother Frances Hospital-Sulphur Springs on Sept. 25, two fewer than on Thursday and 6 fewer than on Sept. 23.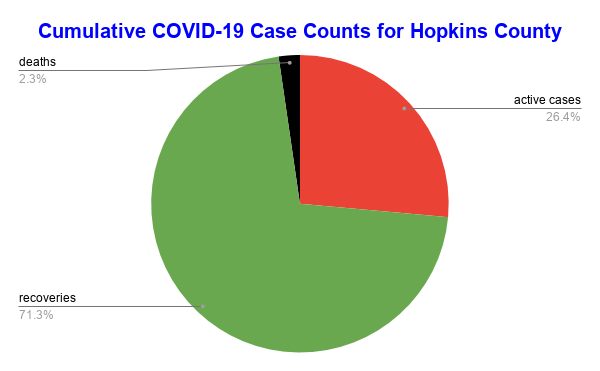 ---