Hopkins County Jail Administrator Kenneth Dean Monday reported health and safety measures continue to be employed at the Hopkins County jail due to COVID-19.
According to Dean, upon staff and inmates' arrival at the county jail, steps are taken to guard against potential infection. Employees, he reported, have their temperatures taken upon arrival on duty. Jail staff are also required to wear masks and keep masks on anytime they have interaction with inmates.
When people arrive at the county jail for booking, their temperature is taken prior to entering the book-in area, according to the jail administrator.
"Through the book-in process we get information from them and send people in custody straight to restrooms with showers – we have 2 — and provide antibacterial soap. They shower before ever being placed in a holding cell," Dean said.
Jail staff are to continue checking the inmate's temperature twice a day and monitoring to make sure none develop a temperature or fever, according to the jail official.
"We try to spread them out across there, where we can put as few in as possible," Dean said. "Staff's real diligent in getting in and seeing if there is any change. They are isolated if they see anything going on. We have no COVID here in the jail and have had no COVID."
Dean said jail staff try to address the matter if anyone presents symptoms of COVID-19 or illness immediately. Since the start of the pandemic, Dean said, one wanted individual out of Dallas County was booked into the county jail. The individual had medical issues and potential symptoms of illness, and was transported to the hospital. The individual was tested for COVID-19 while at the hospital; he had a negative test result, according to the jail administrator.
Normally, Dean said, inmates would be moved general population housing at the jail within 24 hours of entry. However, because of COVID-19, inmates are monitored and more isolated, to reduce risk of potentially exposing 8-12 offenders at once to any illness. The jail has four holding cell and two cells typically dedicated to detoxing in which incoming inmates are being housed initially.
Inmates are kept for 4-5 days in the holding cell to monitor for any signs of illness, then are moved in with the rest of the jail population, Dean reported.
"We are doing everything we can to keep sanitized," Dean said. "We've got male inmates in the jail doing all the sanitizing. Inmates are sanitizing all day long with bleach water, scrubbing walls and wiping walls. Females are sanitizing administrative offices, courtrooms and other areas. They are required to wear masks if out working. We have a decon machine also to sanitize in the cells."
Hopkins County jail also continues to be closed to all in-person visitors except inmates' attorney, per Texas Commission on Jail Standards from the outset of the COVID-19 pandemic in Texas, which also limits inmates to potential exposure to viruses or other contagious illnesses.
Hopkins County Law Enforcement Center can house up to 196 inmates. Currently, the county jail houses nearly 3 dozen inmates who are waiting to be transferred to a prison or state jail. However, due to COVID-19, Texas Department of Criminal Justice facilities aren't accepting new inmates.
"TDC is backing up. We are getting 35 state-ready to go to TDC. That has our numbers up. TDC is still not accepting, except on a limited intake. Our capacity is 196; we're at 188 this morning. There are still 8 beds for housing," Dean reported last Monday morning.
The justices of the peace also work with the jail staff to help prevent overcrowding. For instance, when the overall jail population reached 191 over the weekend, one of the judges checked for eligible individuals who could potentially be released. Five were released from custody over the weekend, according to Dean.
Eighth Judicial District Judge Eddie Northcutt on March 13 in a notice to court personnel and others also reported that measures were implemented in courts, at the recommendation of the Office of Court Administration, as precautions due to the spread of coronavirus. This could include accommodations regarding bond for those in custody and new arrests as deemed appropriate by district and county criminal judges to prevent overcrowding at the jail.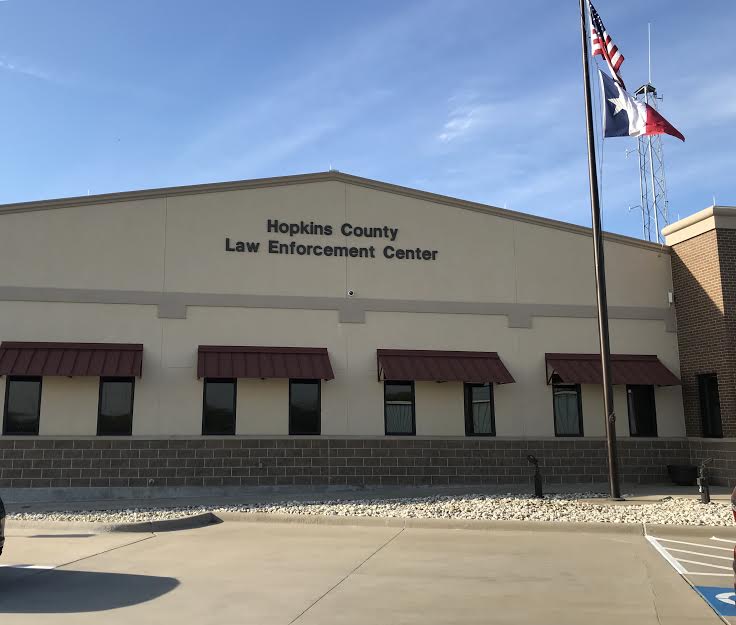 ---