Eighth Judicial District Judge Eddie Northcutt Friday sent out a notice to those involved in the court system in Hopkins County notifying them measures are being implemented, at the recommendation of the Office of Court Administration, as a precautions due to the spread of coronavirus across the state, country and globe.
All non-essential proceedings are being rescheduled as needed. To avoid large groups of people, as state and federal officials are recommending, non-essential in-person court proceedings will be avoided through April 1.
The court will be working to reset until April or May dockets in the 8th Judicial District Court for defendants who are out on bond.
Currently scheduled bench trial will proceed as scheduled, as will several "essential proceedings."
Additional accommodations could be made regarding bond for those in custody and new arrests as deemed appropriate by Northcutt and County-Court-At-Law Judge Clay Harrison, to prevent overcrowding at the jail. Accommodations can be made in advance to the public in keeping with the open courts provision in the Constitution.
Below is Northcutt's full letter to court officials and others affiliated with the system who could be impacted by the limitations on judicial proceedings: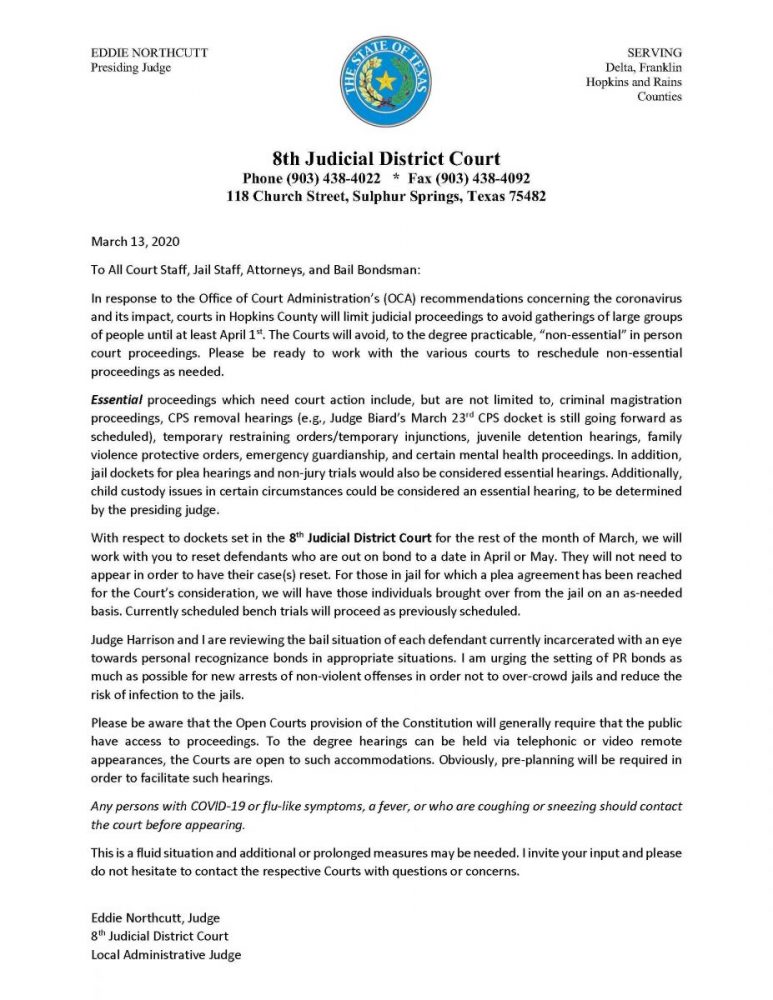 ---