A 39-year-old Sacramento, California woman was jailed in her home county until Wednesday on a Hopkins County warrant.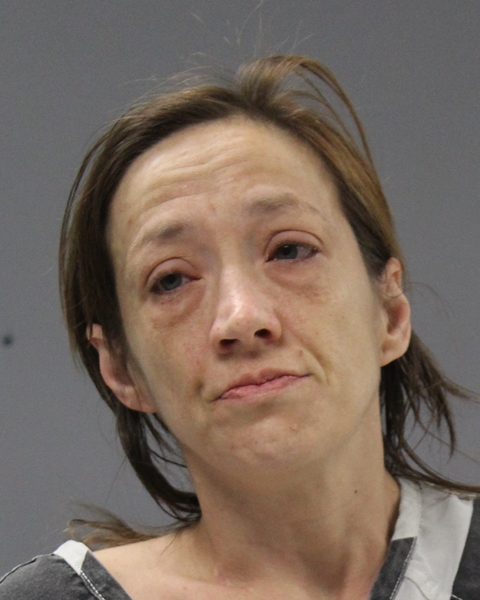 Hopkins County Sheriff's Office was alerted Kimberly Lynn Finch was in custody. The woman was taken into custody at 8:45 a.m. March 11 at Sacramento County Main Jail and flown from California to a DFW Airport.
Finch was then transported to Hopkins County jail, where she was booked at 7:45 p.m. March 11, on the Hopkins County warrant for violation of probation, which she was on for intentionally causing bodily injury to a child, HCSO Lt. Amanda Weatherford and Deputy Elijah Fite alleged in arrest reports.
According to jail reports, Finch remained in Hopkins County jail on the charge March 12, 2020. It marked the third time she has been booked into Hopkins County jail.
She was first arrested Feb. 23, 2017 on two injury to a child charges. Finch and 50-year-old Douglas Wayne Gaffney reportedly lived on County Road 3502 in Hopkins County at that time. Special Crimes Unite officers accused the pair of exposing two children to drugs being used in the home, officials alleged at the time of their arrests. He was released on Feb. 27, and Finch on Feb. 28, 2017, from Hopkins County Jail, according to jail reports.
Finch and Gaffney were indicted on two injury to a child charges in March 2017, according to court records. Both were booked into the county jail a second time on May 30, 2017, after being sentenced to a 90-day commitment to an intermediate sanctioned jail facility. Finch remained in custody in Hopkins County jail until July 13, 2017, and Gaffney until July 5, 2017, according to jail reports.
---
The Hopkins County Sheriff's Office is located at 298 Rosemont St., Sulphur Springs, TX 75482. Non-emergency calls can be made to (903) 438-4040.