Bridgette Lashelle Bowen, a woman arrested in December for allegedly bruising her child while disciplining the 18-month-old with a spoon, turned herself in at 5:14 p.m. Feb. 14 at Hopkins County Sheriff's Office to Deputy Nicholas Marney. She is to serve a commitment in an Intermediate Sanction Facility (ISF) program, according to arrest reports.
An ISF is "a fully-secured facility used for short-term incarceration of offenders who violate the conditions of their community supervision, parole, or mandatory supervision. ISFs are utilized by CSCDs for community supervision offenders and by the Parole Division for parolees and mandatory supervision offenders," according to TDCJ.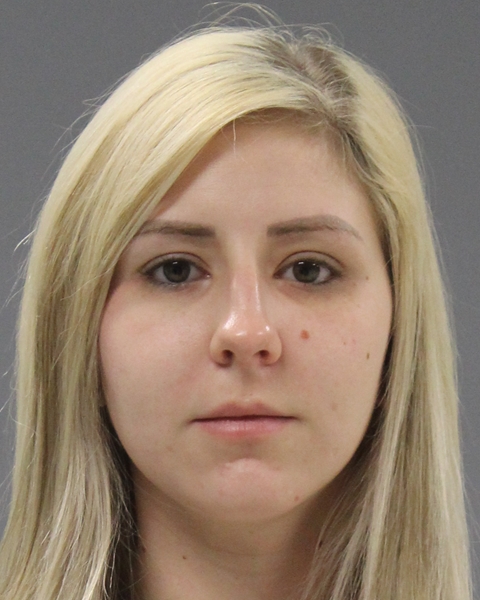 Bowen has three Hopkins County arrests on her record, according to jail reports.
On Dec. 19, 2019, Bowen was arrested for injury to a child, for allegedly bruising her 18-month-old while disciplining the child. She allegedly admitted to spanking the child four to five times on the bottom with a wooden spoon as discipline for yelling, crying and acting out for no apparent reason, HCSO Sgt. Richard Greer and Deputy Drew Fisher alleged in the December arrest reports. The child had bruising on the entirety of one side of his bottom and a small bruise on the other side, allegedly the result of the Dec. 16 spanking, the arresting deputy noted in arrest reports. She was released from jail Dec. 20 on a $20,000 bond.
She was also jailed Jan. 2 for violation of probation, which she was on for a controlled substance charge; she was released from jail on $25,000 on Jan. 6. She was first booked into Hopkins County jail on August 12, 2015, for manufacture or delivery of a Penalty Group 1 controlled substance, according to jail reports.
The 25-year-old Sulphur Springs woman was slated Jan. 31 to appear in the 8th Judicial District Court for a trial before the court on a motion to proceed on an August 2015 controlled substance charge, according to court reports.
---
The Hopkins County Sheriff's Office is located at 298 Rosemont St., Sulphur Springs, TX 75482. Non-emergency calls can be made to (903) 438-4040.