A 25-year-old Sulphur Springs woman was jailed Thursday evening for allegedly bruising her 18-month-old while disciplining the child with a spoon, according to arrest reports.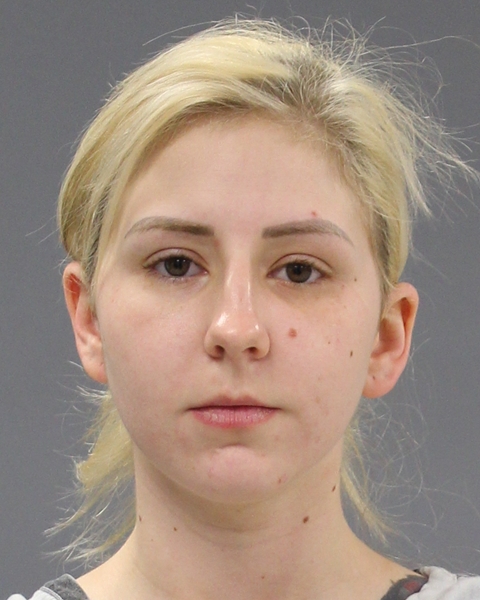 Bridgette Lashelle Bowen contacted officials at Hopkins County Sheriff's Office around 7 p.m. Dec. 19 regarding a child custody issue. Bowen allegedly told deputies that her parents had her 18-month-old child and refused to release the toddler to her because they claimed she abused the child when she spanked him to discipline him. Bowen admitted to spanking the child four to five times on the bottom with a wooden spoon as discipline for yelling, crying and acting out for no apparent reason, HCSO Sgt. Richard Greer and Deputy Drew Fisher alleged in arrest reports.
Greer agreed to escort the young woman to her residence where she and the child lived with her parents. Upon arrival at the residence, Greer contacted Bowen's parents. Bowen's mother was reportedly holding the child in question, sans diaper, exposing bruising on the entirety of one side of his bottom and a small bruise on the other side, the deputy noted in arrest reports.
After talking with all parties involved, Greer determined the bruising was the result of Bowen spanking her son with the spoon on Monday, Dec. 16, according to arrest reports. HCSO Investigator Dennis Findley and Child Protective Services personnel were contacted regarding the situation.
After talking to Findley, Greer spoke with Bowen again. Then, he informed Bowen that "it was my opinion based on the facts at hand that her form of discipline exceeded normal discipline and was abuse." Consequently, Bowen was arrested for injury to a child, based on her own admission that the injuries were a direct result of her actions, according to arrest reports.
Bowen remained in Hopkins County jail Friday morning, Dec. 20. Bond on the charge was set at $20,000 on the injury to a child charge, according to jail reports.