Below is the City Manager's Report presented By Marc Maxwell to Sulphur Springs City Council on February 04, 2020
WASTEWATER TREATMENT PLANT
This project is completed. We will be paying the final bills this month. Budget for the project was $18,800,000. We expect total expenditures on the project to come in at $18,400,000. This project has finished on-time and under-budget.
GRAYS' BUILDING
We have a set of plans for the Grays' building. We have an estimator working on the probable cost of the building. I expect to do some value engineering on the project once we have a detailed estimate.
WOODBRIDGE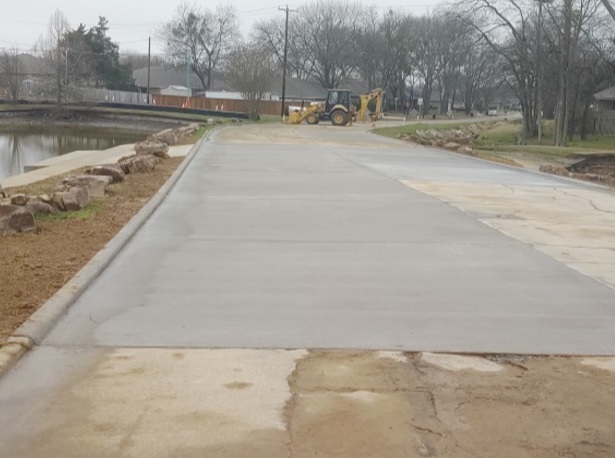 The Capital Construction Division has repaired the drainage/street issue in the Woodbridge addition. The road will re-open Thursday, February 06. The Woodbridge Homeowners association paid $46,125 to replace the drainage structure between the two ponds. Reconstruction of the concrete street between the two ponds is paid as a capital street item.
BELLVIEW STREET
The Bellview project has begun. Installation of sewer mains is complete. Installation of water mains begins next week.
CONNALLY STREET
The Capital Construction Division continues with the construction of sidewalks, driveway approaches and cross-street connections.
S.H. 11 WIDENING (LIFT STATION)
This project is nearly completed. We replaced a lift station and sewer main along S.H. 11. TxDOT paid for almost all of it. The next phase of the S.H. 11 project will require the relocation of a sewer force-main and a water main. The city will bear much of the cost on the next phase.
CLAIMS
We had two workers compensation claims in January. A Water and Sewer employee twisted his knee while stepping into a trench resulting in lost time. A Parks & Recreation employee suffered bruises and scrapes from a slip & fall incident at the Coleman Lake water fall; this did not result in lost time. We had 3 liability claims for flooding as a result of a wastewater main blockage. They have all been submitted to TML, and they will be considered under our supplemental sewage back up coverage. These types of calls are more common during the winter months. Cold temperatures cause grease in the mains to coagulate at low points and around obstructions. We had 51 sewer stoppages in January, compared to 6 in September. We also had a liability claim from Frontier Communications for two cables that the Water and Sewer Division cut performing a water tap installation. The claim has been submitted to TML.
REVENUES AND EXPENDITURES
Finance Director Lesa Smith will give a year-to-date report of revenues and expenditures.
Elsewhere around the city, employees:
Replaced Cedar planks on 28 park benches at Coleman Park.
Began preparing athletic fields for the upcoming season.
Cleaned up brush around Coleman Lake.
Made 5 street repairs following utility repairs.
Repaired 267 potholes.
Replaced various stop signs.
Hauled street sweeper spoils to the landfill.
Installed new crosswalk signs (strobe) on Church Street at the U.S. Post Office and at Alliance Bank.
Conducted 30 building inspections, 26 electrical inspections, 26 plumbing inspections, 3 mechanical inspections, and issued 25 building permits.
Treated wastewater to a daily average total suspended solids reading of .41 mg/L, a new plant record.
Repaired 6 water main ruptures.
Replaced 15 water meters.
Unstopped 51 sewer mains.
Repaired 10 sewer mains.
Flushed 36 dead-end water mains.
Treated 128 million gallons of potable water.
Responded to 191 animal control calls while achieving a 78% adoption rate.
Made 6 felony arrests in the Special Crimes Unit.
Responded to 36 accidents, issued 654 citations, recorded 56 offenses and made 58 arrests in the patrol division.
Checked out 2,969 items from the library plus 764 eBooks.
Sold 1,220 gallons of AvGas and 6,185 gallons of JetA fuel.
Responded to 165 calls for fire/rescue including 0 structure fires and 7 grass fires.
Performed 38 fire inspections and 38 pre-fire plans.
Performed preventative maintenance on 73 fire hydrants.