Norman Ray Ross, 89, of Miller Grove, Texas passed away on October 28, 2023. Norman was born on November 21, 1933 to Thurman and Lula Ross in Nashville, Arkansas. The family moved to Dallas when he was nine. He was a graduate of Adamson High School in Dallas, Texas. Norman served in the United States Air Force from 1954 – 1956 as an airplane mechanic in Korea. Following his time in the service, Norman married Ruby Ann Bishop of Miller Grove and raised three daughters in Dallas, Texas. He worked at Jorgensen Steel Company in Dallas for 38 years, retiring in 1995. After retirement, Norman and Ruby made Miller Grove their home.
Norman is predeceased by his parents and eight brothers and sisters. He is survived by his loving wife of 61 years, Ruby Bishop Ross; his daughters Kay Gaudin (Louis Gaudin), Lisa Ross, Judi Caldwell (Ken Caldwell); grandchildren Eric Gaudin (Delaina Gaudin), Kyle Caldwell (Jennifer), Katelyn Caldwell; great grandchildren Logan Gaudin, Addie Gaudin, Aaden Gaudin and Kase Caldwell; niece Jana Bishop (Tracy Blankenship) and great nephew Andrew Gaudin and other nieces and nephews.
Funeral service will be held on Thursday, November 2, 2023 at 2:00 p.m. at Miller Grove Community Church located at 7819 FM 275. Visitation will be prior to the service at 1:00 p.m. Graveside will follow at the Miller Grove Cemetery.
Pallbearers are Tracy Blankenship, Ken Caldwell, Kyle Caldwell, Eric Gaudin, Logan Gaudin and Louis Gaudin.
In lieu of flowers, the family requests donations be made to the Miller Grove Community Church or the Miller Grove Cemetery Association in c/o Carol Dunn, 14280 FM 1567 West, Cumby, TX 75433.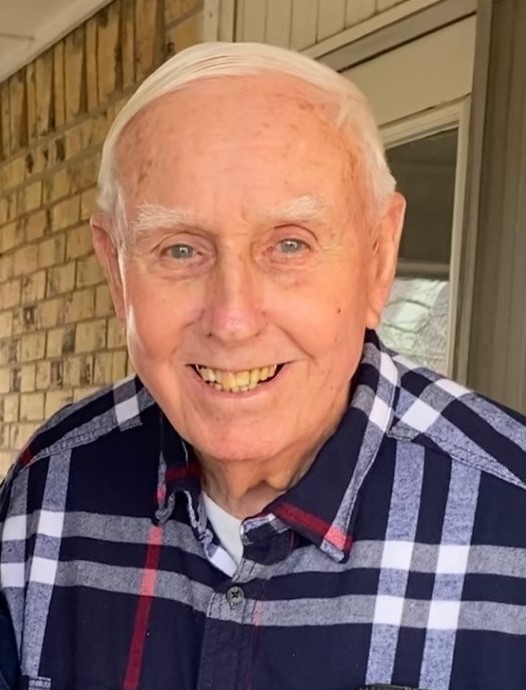 ---