Rushin Back in Hopkins County Jail
June 3, 2023 – John Andrew 'Jay' Rushin is back in Hopkins County Jail after an early morning arrest.
Dispatch notified Sulphur Spring Police of a suspicious vehicle complaint at around 3:30am. Police followed up on the call at a north Church St address in Sulphur Springs.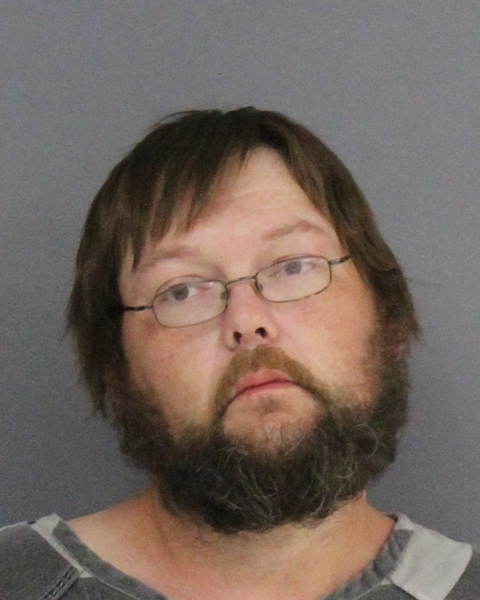 An Officer made contact with the sole occupant, identified as John Andrew Rushin. Inside the silver Chevy Blazer, drug paraphernalia was in plain site. A probable cause search was conducted and a sack containing a prescription bottle with no label was found. Also inside the bag were various prescription pills. The officer search for the pills online and determined they contained drugs such as:
Nabumetone – an non-steroidal anti-inflammatory
Chlorzoxazone – a skeletal muscle relaxant
Cyclobenzaprine – a muscle relaxant
Trazodone – an antidepressant
Rushin was arrested and transported to the Hopkins County Jail without incident. He is charged with:
483.041(D) POSS DANGEROUS DRUG
This is not the first time Rushin has been in Hopkins County Jail. Rushin caused a major disturbance that included Douglas School being locked down earlier this year. He threatened several lives, discharged a firearm and allegedly started a house fire. See details of that event here.
Rushin was also arrested for violating a protective order related to his previous arrest. See that story here.
If you have an emergency, dial 9-1-1
The Hopkins County Sheriff's Office is located at 298 Rosemont Sulphur Springs, TX 75482. You can reach them for non-emergency matters at (903) 438-4040.