Rushin Breaks Protective Order Now Back In Jail
May 17, 2023 – Thirty-nine year old John Andrew Rushin was seen driving within 1000′ of the address where he held a victim hostage in March of this year. Sulphur Springs Police saw Rushin drive past the resident around 11 pm. Police recognized the man, verified the vehicles plates, then performed a traffic stop on Rushin.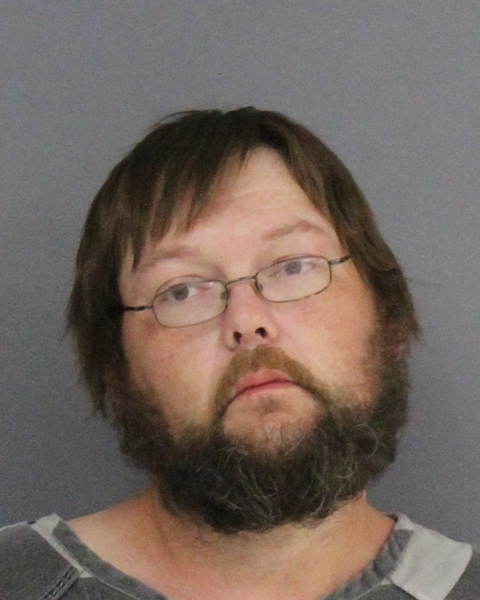 Rushin was arrested and transported to Hopkins County Jail without incident. His silver Blazer was impounded.
Rushin caused a major disturbance that included Douglas School being locked down earlier this year. He threatened several lives, discharged a firearm and allegedly started a house fire. See details of that event here.
KSSTRadio.com publishes Sulphur Springs Police Department reports and news. The Police Department is located at 125 Davis St., Sulphur Springs, Texas. Non-emergency calls can be made to (903) 885-7602.
If you have an emergency dial 9-1-1.
The Sulphur Springs Police Department continues to serve its citizens with pride in its overall mission and will strive to provide the best possible police force in the 21st century.
If you have an emergency, dial 9-1-1
The Hopkins County Sheriff's Office is located at 298 Rosemont Sulphur Springs, TX 75482. You can reach them for non-emergency matters at (903) 438-4040.