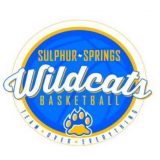 Wildcats Head Basketball Coach Brandon Shaver has accepted the position as Head Basketball Coach at Lake Travis High School.
Coach Shaver continued a basketball culture set forth by his predecessor Clark Cipoletta in Sulphur Springs as Head Wildcats Coach for the past two seasons.
He had a record of 59-18 overall as Wildcats Coach.
His teams captured back-to-back district championships, including an undefeated one in 2022-23.
Coach Shaver's highlight season was this past one as the Wildcats advanced to the Regional Semifinal for the first time since 2019-20.
The Wildcats lost to Faith Family Academy, who went on to win their third state title (including second straight) in five seasons. That team ended up 31-8 and was a perfect 10-0 in district play. They were Bi-District, Area and Regional Quarterfinal winners.
The 2022-23 team also set the school record for wins at 31.
The Wildcats under Coach Shaver in his first season also advanced to Regional Quarterfinal game in 2021-22.
He served as the Pine Tree head Coach for several seasons before becoming head coach at Sulphur Springs.
Here is Coach Shaver's post from his Facebook about the decision:
"The last 2 years at Sulphur Springs have been amazing. I've absolutely loved being a part of a program that won back to back district championships, made a regional tournament run, broke a few school records, and sent several young men off to play at the next level. Sulphur Springs is such a special place that has loved and supported me, my family, and the basketball program in more ways than I could ever express gratitude for.
With that being said, I have accepted the Head Coaching job at Lake Travis. I am extremely excited about this new opportunity and getting to work with one of the best 6A schools in the state of Texas. Thank you to Coach Carter and LTISD for giving me this incredible opportunity and I can't wait to get to work on next season."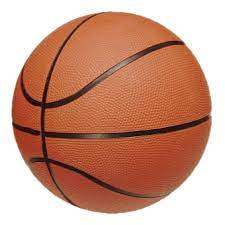 ---
KSST is proud to be the official Wildcat and Lady Cat Station. We broadcast Sulphur Springs ISD games year round live on radio. When allowed, we also broadcast games via our YouTube channel.