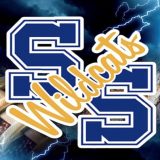 Coach Alexi Upton and his team never recovered from a 2-0 deficit at the half, falling with that score to Palestine in the second round playoff game. 
Tuesday, Mar. 28 in Tyler, Sulphur Springs looked to get a big upset of the #1 team in all of 4A.
Instead, Palestine played their pace on the pitch.
They stymied any sort of Wildcat momentum consistently, frustrating Coach Upton's squad. 
That, and two big goals prior to the half sunk Sulphur Springs morale. 
In fact, the second and final goal scored in the Area playoff contest came with less than a minute to go in the first period, giving Palestine a huge 2-0 lead heading into the locker room.
That would be all they needed as Sulphur Springs fell 2-0 in the second round. 
The opposing Wildcats forced Coach Upton's team into a corner, as they knew the Wildcats' kryptonite.
Sulphur Springs struggled to score at times throughout their season. In their 15 non-district contests, eight times — over half of those games — resulted in a one-goal differential game for the Wildcats. 
To put Coach Upton's team behind in a hurry put #1 Palestine in a great chance for an Area championship win. 
Sulphur Springs, after surrendering a second goal prior to the end of the first half, all but doomed the Wildcats as from there they had to play catch-up, something they have not had to do a while, especially throughout their 12 game district season.
A huge rally never materialized as the Wildcats fell 2-0 to Palestine in the area round. 
Coach Upton's squad played hard all 90 minutes and had some good opportunities, but those were tough to come by as the quickness and well-coached team the opposing Wildcats possess continuously intercepted passes and chased down Sulphur Springs athletes to cancel out any sort of attack.
12 seniors played in their final game for Coach Upton.
The soccer coach said prior to their Senior Night blowout of North Lamar he will particularly miss this group of graduating students as they have been with the Sulphur Springs coach since he came to town five seasons ago. 
Wildcats soccer ends their season with a 19-9-1 record (11-1 district), having been crowned Co-District champs of 13-4A but were seeded #2 from the district in the playoffs. 
They won a Bi-District championship before falling in the Area round to Palestine.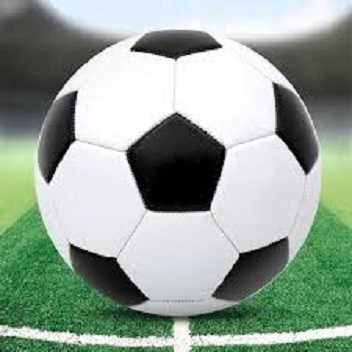 ---
KSST is proud to be the official Wildcat and Lady Cat Station. We broadcast Sulphur Springs ISD games year round live on radio. When allowed, we also broadcast games via our YouTube channel.