3 Singers Earn Top Scores In Section and Make First Chair At Pre-Area
On Thursday, December 1, 15 SSHS Choir students competed at the Texas Music Educators Association Region 4 Pre-Area Contest. These students were region qualifiers or alternates from a contest in October. Twelve of these students earned one of the top five chairs in their section to advance to Area auditions on January 7, at Texas A&M University-Commerce. Area is the last step to becoming a member of the All State Choir. They will compete against students from regions 2, 3, and 25 to earn one of the top 8 tenor/bass spots or 10 soprano/alto spots.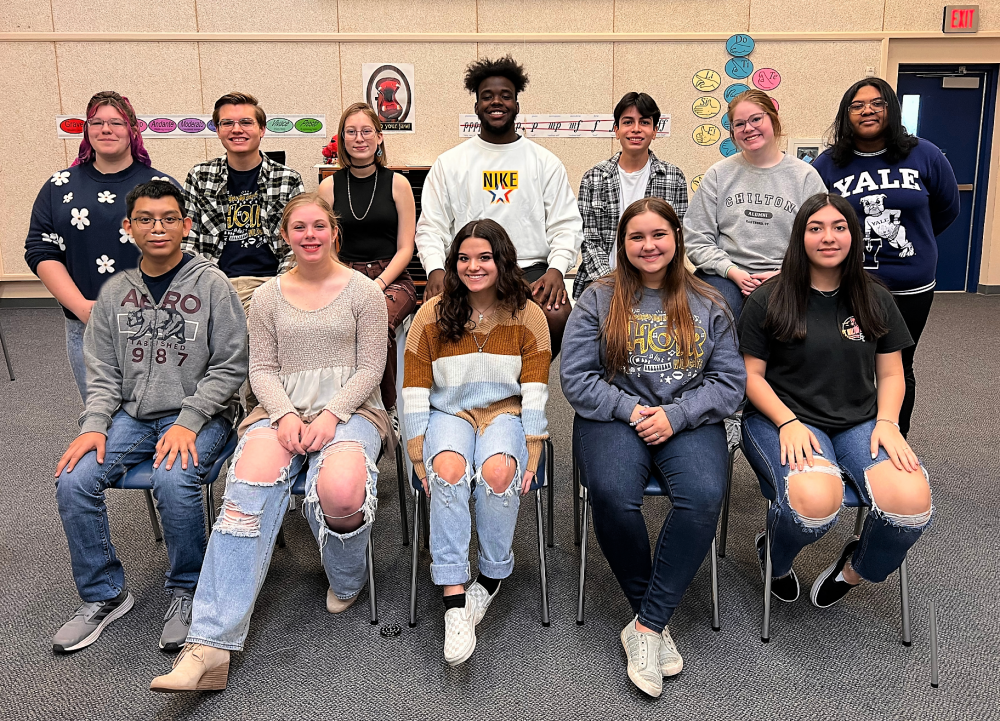 Most of their music learning and rehearsal was done in rehearsals after school, on Saturdays, and over break. Students worked diligently to absorb French, Brazilian Portuguese, and Latin diction to earn their spot. Of the 12 students who advanced, three students — Lausen Ost, Colbie Glenn and Alan Guzman — earned the top score in their section and received 1st chair. 
Also advancing are Reese Offutt, Mika Boren, Sean Dial, Axel Garcia, Solar Driver, Celeste McCoy, Danielle Verlander, Chloe Kerns and Jamie Tavera. 
"They put in the effort and prioritize time to study and rehearse and receive feedback as tools for learning. These accolades are the fruition of their commitment to greatness. They always impress, but I'm little extra proud after seeing students succeed in a tangible way. The SSHS choir program has never sent this many students to Area. What a great group of musicians to shatter a record and set the bar for future classes," said Beth Cole, Sulphur Springs High School Choir instructor.
Congratulations to these hard working vocalists for these choral music achievements.
Be sure to visit Christmas in the Park at 5:30 p.m. Saturday, Dec. 3, 2022. Some SSHS Choir students are schedule to sing at this Heritage Park event.
As part of the Sulphur Springs ISD fine arts program's holiday schedule, district choir students will also put on a concert for community members to enjoy. Among those scheduled to perform in the Choir Concert which begins at 6 p.m. Tuesday, Dec. 6, in SSHS Auditorium are the High School, Middle School and fifth grade choirs.