Sixteen SSHS Choir students who competed Oct. 15 made the Region IV All Region Choir and are advancing to Pre Area competition.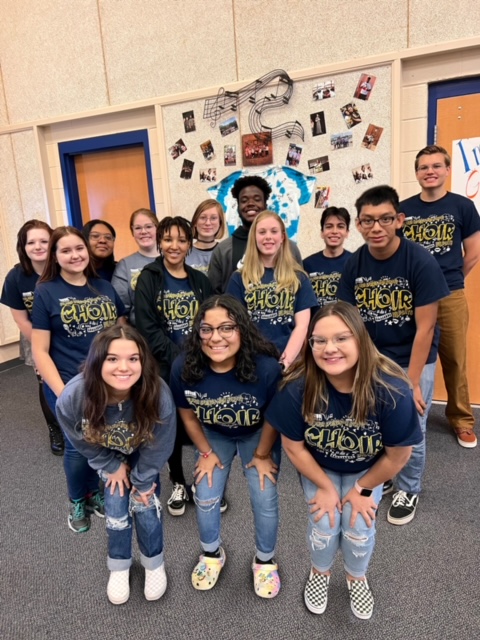 "Many of our advancing students were first time region qualifiers for the TMEA All State process. They gave up many hours after school and on Saturdays for rehearsal. Their hard work and dedication really paid off," SSHS Choir instructor Beth Cole said of the students efforts for the Oct. 15 contest.
Making the All Region Choir are SSHS seniors Danielle Verlander, Chloe Kerns, Solar Driver, Colbie Glenn, Sean Dial, Axel Garcia, Lausen Ost and Ashland Hooten; juniors Patti Garcia, Alan Guzman, Mika Boren and Reese Offutt; sophomores Celeste McCoy and Mars Patterson; and freshmen Kaisy Garcia-Hidalgo and Moni Finnie.
The All Region Choir Concert will begin at 5 p.m. Saturday, Nov. 5, 2022, in the SSHS Auditorium.
The Pre Area Contest will be held Dec. 1, 2022, in Mount Pleasant. Vocalists will have to make the top five chairs in order to advance to the Area Contest.