Sulphur Springs, Texas – An important part of the quality care offered at CHRISTUS Mother Frances Hospital – Sulphur Springs is the long-serving Volunteer Auxiliary. These men and women donate their time to greet, direct, and assist patients and visitors. They are easily identified by their striking purple jackets, usually over an all-white outfit.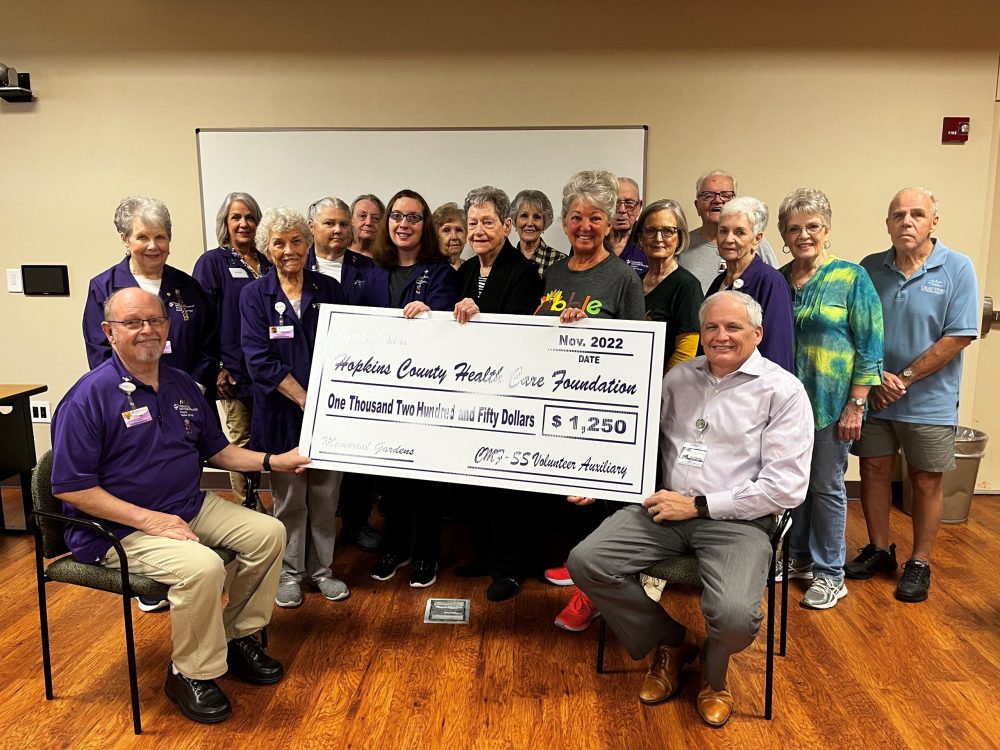 In addition, they run the gift shop which offers snacks, gifts, and fresh flowers. Each volunteer has assigned duties and regular office hours. It is a job, just without the pay.
Due to the close-knit nature of the Auxiliary, they do the things that families do, such as holding a Thanksgiving lunch to celebrate the season. They also like to pay tribute to any members who have passed away during the year.
As a means of celebrating the lives of the five recently deceased Auxiliary members, they have donated $1,250 to the Hopkins County Health Care Foundation. A plaque featuring the names of the honored members will be erected in the Gardens at Memorial in their memory.
Those being memorialized are Nelda Head, Vera Skaggs, Gaylon Odell, Barbara Dunavin, and Kellene Dawson.
If you or someone you know is interested in applying to volunteer with the Auxiliary, please call Sherry Moore at 903-439-4062.
To donate or to learn more about the Hopkins County Health Care Foundation, contact Kayla Price at 903-438-4799.