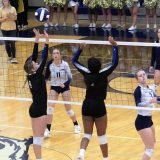 Sulphur Springs continues their second half of district play Friday at home when they host Liberty Eylau.
Coach Bailey Dorner's team beat the Lady Leopards on their home court earlier this season, and hope to complete the season sweep over Liberty Eylau.
Tuesday, Oct. 11 had Sulphur Springs hosting Paris to begin the second half of district season.
The two schools played tug-of-war as each team fought to swing the momentum arrow in their favor. Late in the first set, Paris led 22-17 and looked to be on their way to a 1-0 set lead, only to see Sulphur Springs outscore Paris the rest of the way, 10-8 sweeping the rug out from under Paris to steal set one 27-25.
Shellshocked from leading late in set one, Paris fell apart in set two as the Lady Cats pulverized them 25-11 to lead in a big way 2-0. Volleyball scored 23 of the first 32 points in the set.
The story was more or less the same in the third as Sulphur Springs once again jumped out to a big lead, this time 18-10, before Paris scored seven straight points to trail by one, 18-17. Even with Paris staging a huge comeback, it fell short as Coach Bailey Dorner's squad scored seven of the next 10 en route to a 25-20, three straight set wins over Paris.
The home win to begin the second half of district season brings the Lady Cats' season record to 18-14 (4-2 district). The victory is not only the second straight, but also keeps Sulphur Springs firmly in third place, now two games ahead of Tuesday's victim in Paris.
Including Tuesday's win over Paris, Lady Cat volleyball now holds the season sweep and tiebreaker over the fourth place school. The Lady Cats edged out Paris in five sets to begin district play in late-September.
The season sweep over Paris is the first for Coach Dorner's squad, and they look to make it two straight series-sweeps if they can best Liberty Eylau on their home court.
Lady Cat volleyball hosts Liberty Eylau on Friday, Oct. 14 in the SSHS Main Gym.
That game is scheduled to begin Friday at 4:30 P.M.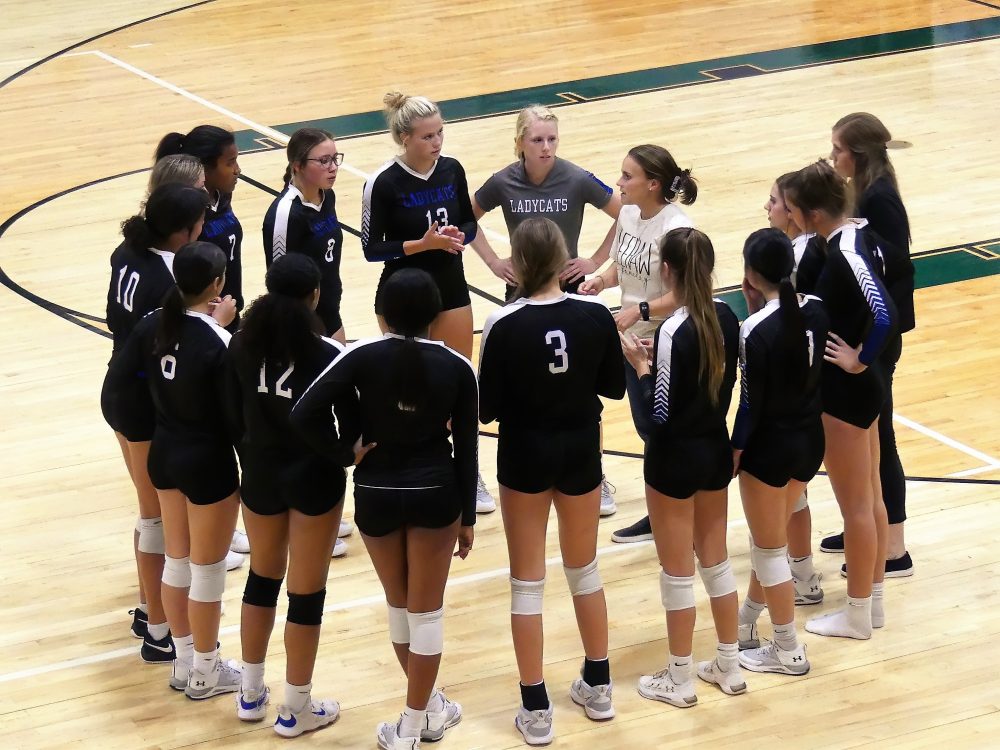 ---
KSST is proud to be the official Wildcat and Lady Cat Station. We broadcast Sulphur Springs ISD games year round live on radio. When allowed, we also broadcast games via our YouTube channel.