Kara Tifft, a 2022 Como-Pickton High School graduate, is featured this month in Justin Boots' "Boot Prints" video series and Cowgirl Life also carried the story online as well.
The Justin Boot Prints series features "stories of the West," focusing on people who are leaving their mark on the Western industry. The focus is shining a light on "everyday people living extraordinary lives," telling their stories of struggle and tales of triumph.
Kara Tifft is featured for her involvement in FFA and agriculture program at her school starting in 8th grade. While attending CPHS. She advanced to area with a third place finish in public relations at the Paris Leadership and Career Development Even contest.
At the Chapter level, she's held several FFA leadership positions, including serving as treasurer, reporter and vice president. In 2020, she was part of the CPFFA team which earned first place honors in the Ira Black FFA Shop Project Show, part of the Help A Child Benefit.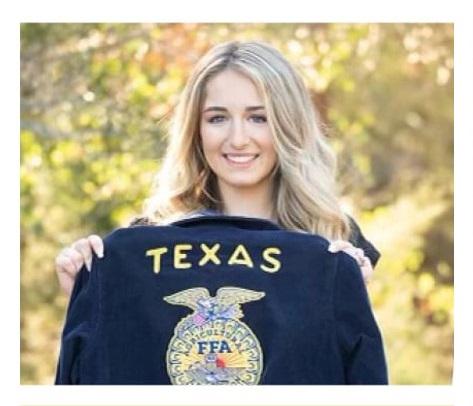 Tifft was selected for the first time in 2019 to be a Texas FFA Foundation Ambassador and has served as an Ambassador three times since. Her senior year, she applied and was selected to serve as a Texas FFA Foundation Leadership Team intern this year.
The Foundation Ambassador Program allows select students to meet, interact, and assist special guests, sponsors, and other VIPs at the Texas FFA State Convention. The FFA Ambassador program allows students to network and work alongside adults in the agricultural industry to set them up for the possibility of career opportunities in the future.
She told Justin Boots she has learned a lot from her FFA advisors/agriculture teachers, skills and lessons that have helped her be successful in school and that she will take will utilize for the rest of her life.
In addition to FFA, Tifft also served as a class officer, was a member of the National Honor Society as well as other clubs, and participated UIL and athletics, helping the CP Ladies cross country team advance to state in 2019.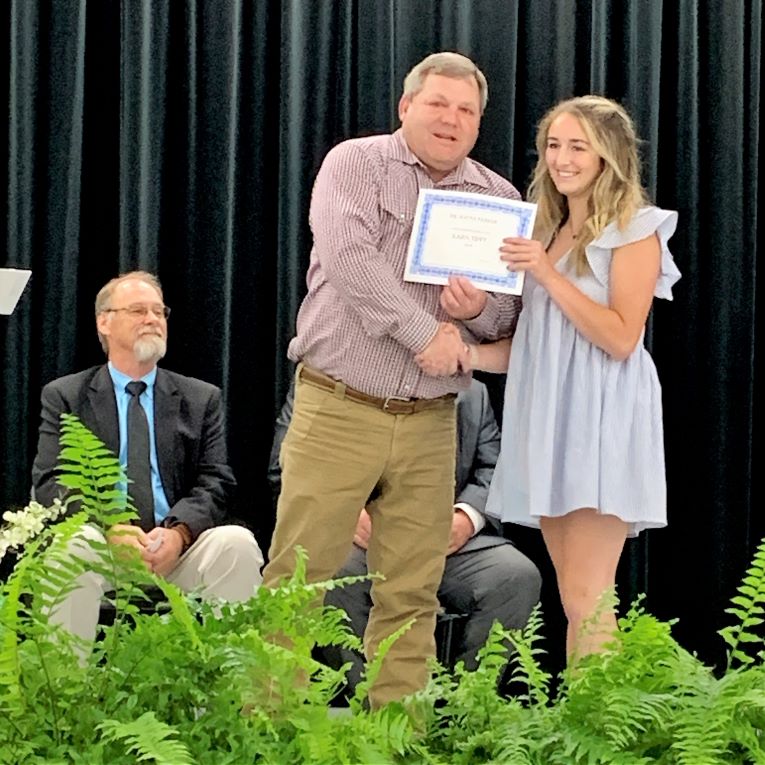 Tifft plans to attend Tarleton State University this fall to put her love of equine to work as she pursues a degree in animal science with a goal of becoming a large animal veterinarian. Tarleton awarded her a $4,000 Honors Scholarship.
She also received a number of other scholarships at the May 23, 2022, CPHS Senior Night Awards program, including a $500 Hopkins County Veterans Patriot Scholarship, on behalf of the Hopkins County Veterans Memorial Freedom Ball, a $5,000 Legacy Ag Credit award, a $500 Como-Pickton Athletic Booster Club Scholarships, a $1,000 Dr. Wayne Parker Scholarship, a $1,000 Como-Pickton FFA Scholarship, a $250 Como-Pickton Little Dribblers Scholarship, and a $1,000 Sulphur Springs Rotary Scholarship.