Sulphur Springs High School Theater Student AllieGrace Woodard received two medals in Theatrical Design at the Texas State Academic UIL Contest this week. Not only was 2022 Woodard's fourth year to compete at State in Theatrical Design, school officials report she has earned the distinction of being the only double medalist ever in the same year in theatrical design.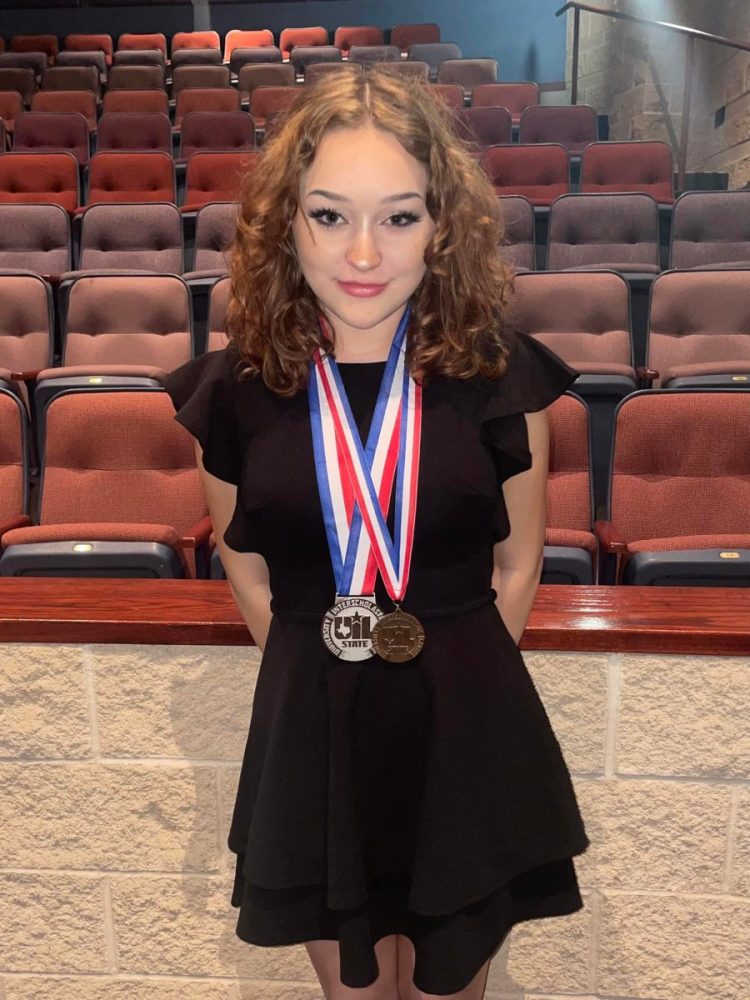 Woodard's designs this week earned second in UIL State Theatrical Design Costume contest and fourth in UIL State Theatrical Design in Hair and Makeup. The theme for both involved designs for Agatha Christie's "Murder on the Orient Express."
She is quite accomplished at the state UIL theatrical design level. She placed 6th at state in Hair and Makeup her sophomore year and was the State Champion in Hair and Makeup last year.
Woodard says she loves the artistic challenge of telling stories through set, prop, and costume design.
For this year's costume contest, competitors were asked to focus on two main areas in their design of Agatha Christie's "Murder on the Orient Express:" script details and historical accuracy.
Woodard noted that a wolf and bear were referenced in the opening dialogue, and Hercule Poirot describing a "primal murder" in his opening dialogue. While researching the time period, many women wore animal prints and furs. Thus, she imagined the characters as animals and the Orient Express–a zoo of sorts–being managed by Poirot. Her designs for each suspect were inspired by a different animal based on characterization. She designed 8 costumes, and made Poirot the zookeeper. She too was required to provide documentation about her choices.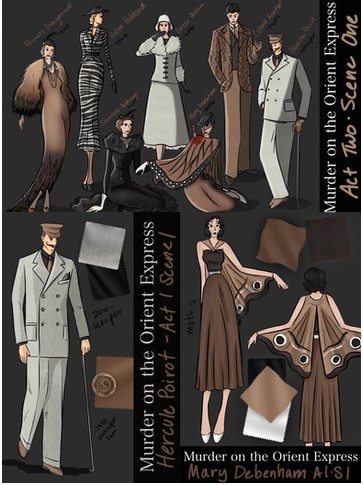 For this year's hair and makeup contest, Woodard then imagined the characters as clowns with Hercule Poirot as the ringmaster. Researching the time period, she was inspired by actors' and performers' makeup during the 1930s. Many of the elements and details of that makeup are very similar that of a circus performers' makeup. She fused her finding about mid-1930s clowns and the 1930s nighttime celebrity glam looks. After getting her design down, she then applied make up and began styled the characters' hair, replicating as closely as possible products and techniques from the era. Certain elements she deliberately overstated, creating what she a look she describes as "beautifully made up—yet almost scary—clowns."
She has also acted in and served as publicity designer in 14 productions while in high school and advanced all four years in One-Act Play competition, often earning All Star Cast and Honorable Mention All Star Cast recognition. She served as site crew student coordinator in UIL OAP all four years of high school. Woodard's resume includes serving as SSHS Theatre YouTube account manager, a set and prop designer, website designer and social media manager.
Woodard said her love or art and theater have given her a passion for design. She has utilized her design skills in the SSHS graphic design class working on advanced projects. She was a designer for and worked on promotional material for the College & Career Expo, and was a finalist in the Hopkins County Chamber of Commerce Stew logo design contest.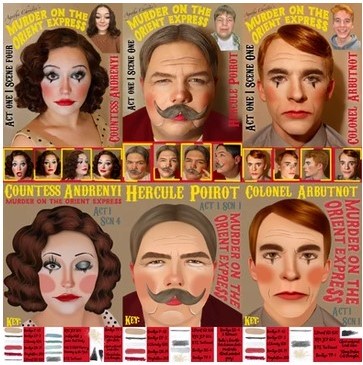 The thespian has also advanced to the regional UIL contest in poetry oral interpretation all four years of high school. She's too has been involved in film projects, serving as director, cinematographer and editor of the Short Film entered into UIL competition this year. In 2021, she wrote, directed, filmed and edited a short film which advanced in UIL competition.
Woodard has been accepted to Savannah College of Art and Design, where she will continue to hone her craft studying production design in the fall.
Congratulations to AllieGrace Woodard on her many theatrical, UIL and design achievements. Brava!
---
Some of AllieGrace Woodard's work can be viewed on her website: bit.ly/alliegracew