Sulphur Bluff ISD Pre-K Roundup For the 2022-2023 school year will be held from 12:30-3:30 p.m. Wednesday, April 27, 2022 at the school.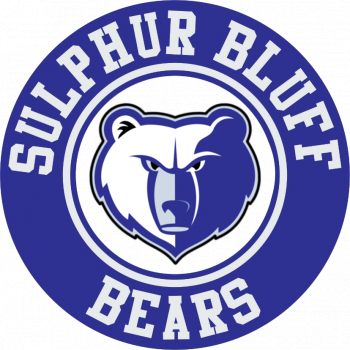 The full-day prekindergarten program for district students is designed to provide a solid foundation of school success among 4-year-olds prior to entering the regular public school program. The SBISD pre-k program goal is to reduce the probability of school failure for at-risk children. The program stresses intensive language development in preparation for kindergarten.
To be eligible for enrollment in a pre-kindergarten class, a child must be four years of age on Sept. 1 of the current school year. Students who are three years of age on Sept. 1 will be accepted if space permits. Applicants must meet at least one of the following state program eligibility requirements:
| Household Size | Yearly | Monthly | Weekly |
| --- | --- | --- | --- |
| 1 | $25,142 | $2,096 | $484 |
| 2 | $33,874 | $2,823 | $652 |
| 3 | $42,606 | $3,551 | $820 |
| 4 | $51,338 | $4,279 | $988 |
| 5 | $60,070 | $5,006 | $1,156 |
| 6 | $68,802 | $5,734 | $1,324 |
| 7 | $77,534 | $6,462 | $1,492 |
| 8 | $86,266 | $7,189 | $1,659 |
FEDERAL INCOME CHART
(*Qualification Based on
National Free or Reduced-Price Lunch Program; chart
will change when new application become available)
Be educationally disadvantaged (eligible to participate in the National Free or Reduced-Price Lunch Program), determined by completing the pre-qualification application and attaching proof of income.
Be Unable to speak and comprehend the English language. Student must be tested and qualify as limited English proficient.
Be homeless
Be the child of an active duty member of the armed forces of the United States, including the state military forces or a reserved component of the armed forces, who is ordered to active duty by proper authority.
Be the child of a member of the armed forces of the United States, including the state military forces or reserve component of the armed forces, who was injured or killed while serving on active duty.
Be a child who has ever been in the conservatorship (foster care) of the Department of Family and Protective Services (DFPS) following an adversary hearing.
The following must accompany the application qualification packet:
Student's birth certificate
Student's Social Security card
Student's up-to-date immunization (shot) records
Proof of residency such as a current utility statement, lease agreement or tax statement;
And proof of income eligiblity, if qualifying based on income.
The child's parent/guardian should be prepared to produce a driver's license or photo I.D.
Attending PreK Roundup does not guarantee your student will be enrolled for PreK in the upcoming school year. When a child has been approved for pre-k, the parent/guardian will then need to complete the Ascender online enrollment forms.
Pre-k students who have completed applications requirements by July 1 will be accepted to the elementary campus in the following priority admission order:
4-year-old students who reside within the district.
4-year-old students who attended SBISD during the prior school year (2021-2022)
4-year-old siblings of students currently enrolled in SBISD and children of employees.
SBISD will notify the family by July 1, 2020 of the student's placement. For questions or assistance, please call 903-945-2460, or email [email protected].
Students applying after July 1 will be placed as space is available. Three-year-old students who qualify and out-of-district transfer students will be accepted, if space permits. Available openings may not be known until after the start of school.
Four-year-old students within each category will be admitted according to date of application. Three-year-old students will be admitted according to age, with older students being placed first. For example, students with birthdays in September or October will be placed before those in November and December.
Only students attending Pre-K in their home attendance zone may qualify for bus transportation.
A student should be toilet trained to enter the program unless qualified for IDEA, and will be subject to the same attendance requirements as all SBISD students.
When students are not able to attend class, parents should call the school office and report the absence. A written excuse from the parent is required upon the student's return to class.
Per state law, a student must be in attendance for at least 90% of the days the class is offered to obtain credit of the class. Student appeals on absenteeism may be made to the campus attendance committee.
An application can be found and downloaded from the SBISD website under the Elementary School tab or the Facebook link. For any additional questions, concerns, information or assistance, call 903-945-2460 or email Sulphur Bluff Elementary Principal Amy Daniel at [email protected].