Track and field had another great outing Thursday, Mar. 24 in Paris.
Wildcat track & field finished 2nd at the Deon Minor Wildcat Relays with the Lady Cats getting 4th place Thursday.
Wildcats Track & Field
The men improved upon their efforts in their last meet, going from 5th in Gilmer to 2nd place Thursday in Paris.
Field Events
Sulphur Springs compiled 32 points in field events, enough to put them ahead of last place schools Terrell and Commerce.
Two Wildcats placed top-5 in triple jump:
Jermain Cleveland — 4th, 4 points: 41.75″
Korderian "Bull" Turner — 5th, 2 points: 40.10″
Cleveland and Bull Turner fared even better in long jump. Bull Turner finished 2nd in the event, with a distance of 20′-8 1/2″, and Jermain Cleveland ended up a spot behind Turner at 3rd going 19′-9″.
Finishing 2nd and 3rd, the Wildcats won 14 points in the event.
Two more Wildcats placed 5th in their respective events, compiling 4 points between the two:
Weston Fields got 5th place in high jump.
Connor West also placed 5th but in discus, hurling it 122′-10 1/4″
Ty Bybee pole vaulted himself 12′, getting 2nd place and 8 points.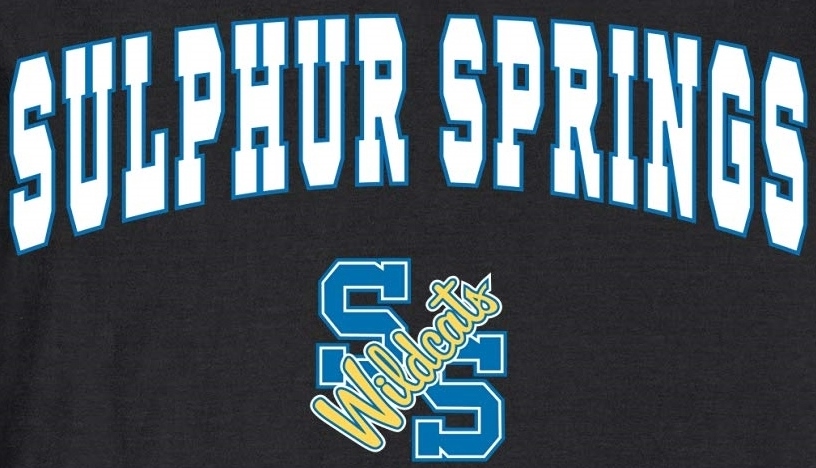 Running Events
Running events proved even more fruitful for the Wildcats, as they got 87 points. That total alone would have put Sulphur Springs in 4th place Thursday.
In the 100 meter dash, Cable Glenn placed 3rd with a time of 10.88. Malachi Roland placed 5th in the event and the two Wildcats compiled 8 points.
Sulphur Springs got twice the points in the 200 M dash, as two Wildcats placed top-3, with one winning the event:
CJ Williams at 22.88 won the 200 M dash
Quinton Ziretta just over a full tick behind at 23.91 and a 3rd place finish

The athletes got Sulphur Springs 16 more points
12 more points came the Wildcats way after two more athletes placed in the top-4 in the 400 M dash. Justin Haire finished 2nd at 53.22 and Alex Flecker at 55.11 got 4th place.
Austin Chaney and Bybee got 5th and 6th in 110M hurdles, respectively.
Alex Flecker finished 2nd in the 800 meter run crossing the line at 2:08.20. The athlete got Sulphur Springs another 8 points.
Evan Patrick placed 5th in two running events, getting his team 4 more points:
Patrick got 5th in the 1600 M run
And he finished 5th in the 3200 M run
Glenn, Williams, Ziretta and Brady Driver finished 2nd in the 4×100 M relay at a time of 43.33, and the same squad, substituting Malachi Roland for Driver finished 3rd in the 4×200 M relays. In the 4×400 M relay the Wildcat team of Bybee, Chaney, Landon Fields and Adam Peckham placed 4th crossing the line at 3:46.41.
The three aforementioned events gave the Wildcats 36 more points.
Coach Matt Young's squad compiled for 119 points, more than good enough for a 2nd place finish at the Deon Minor Wildcat Relays.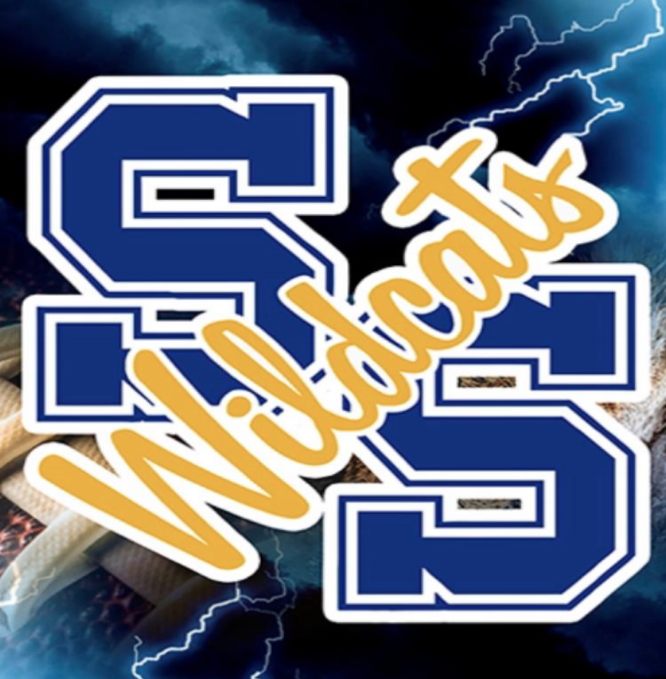 Lady Cats Tack & Field
Just like the men, the women also had a better outing Thursday than last time, going 8th in Gilmer to 4th in Paris.
Field Events
Freshman Jaycee Jasmer won the pole vault event going 11′ and getting 10 points for the Lady Cats.
Another freshman, Trinity Jefferson placed 4th in high jump going 4'8″.
Two Lady Cats finished in the top-5 in shot put:
Meagan Dial — 3rd, 6 points: 31′-9 1/2″
Mia Jones — 5th, 2 points: 30′-6 1/4″
In discus Jayden Holly placed 6th.
The women compiled 20.75 points in field events.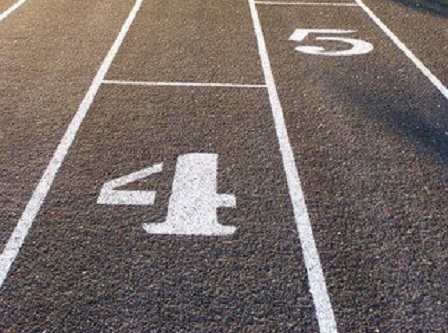 Running Events
The Lady Cats compiled 58 points in running events, good enough for a 4th place finish alone.
Two Lady Cats placed top-3 in the 100 M dash:
Vanessa Wayne — 3rd, 6 points: 12.89
Lexi Gaines — 4th, 4 points: 12.90
Jefferson placed 4th in the 200 M dash at a time of 28.40 and in the 400 M dash Jasmer placed 3rd crossing the line at 1:05.44.
The four aforementioned Lady Cats compiled 20 points for Sulphur Springs.
In the 800 M run Laney Hurst finished 2nd at a time of 2:35.51. Another Lady Cat, Haylee Schultz finished 2nd in the 1600 M run crossing the line at 5:54.65. Schultz won the 3200 M run at time of 12.47 grabbing 10 points for her squad. The two Lady Cats in those running events got 26 more points.
In the 4×200 M relay, the Lady Cat team of Aaliyah Cheatum, Jasmer, Jefferson and Wayne placed 4th crossing the line at 1:58.85. The same group of athletes placed 5th in the 4×100 m relays.
Those relay events gave another 12 points to Sulphur Springs.
Coach Ross Hicks's team got 78.75 points and a 4th place finish in Paris.
Next up, Sulphur Springs Track and Field are back in action Thursday in Whitehouse. That relay begins on Thursday, Mar. 31 at 4 P.M.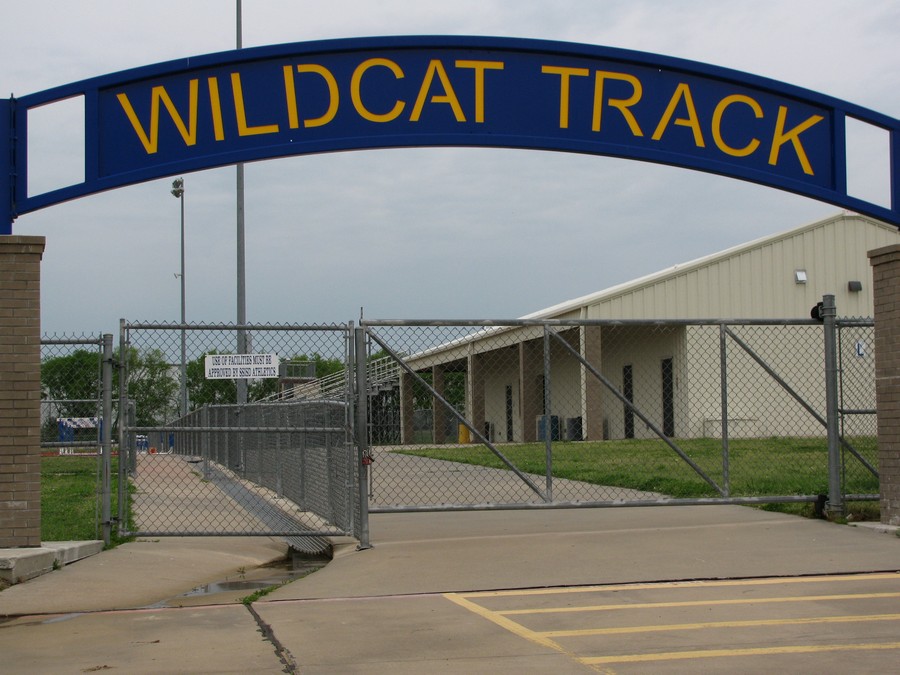 ---
KSST is proud to be the official Wildcat and Lady Cat Station. We broadcast Sulphur Springs ISD games year round live on radio. When allowed, we also broadcast games via our YouTube channel.