A 36-year-old Sulphur Springs woman was jailed on a felony theft charge Sunday night at Walmart.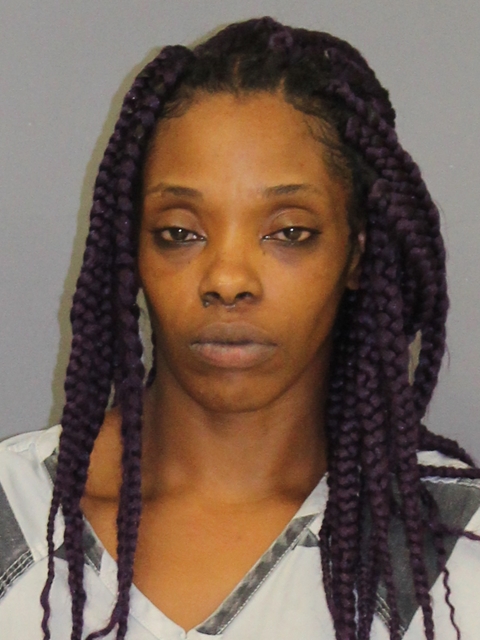 Asset protection staff reportedly detained Shaukiquia Tralynn Ford at the store after she passed all points of sale with several items, which reportedly included two packages of meat and clothing, which she did not pay for. The merchandise she was accused accused of shoplifting was valued at less than $100 total, which would normally result in a misdemeanor charge. However, Ford had at least 2 prior theft convictions on her record, which resulted in the charge being enhanced to a felony offense.
Ford, who is also known by the Kiki, Shauiquia Traclynn Ford and Shaukiquia Rogers-Ford, was taken into custody by Sulphur Springs Police Cpl. Chris Rosamond at 9:17 p.m. Dec. 12, 2021, and transported to Hopkins County jail, where she was booked just after 10 p.m. for theft of property valued at less than $2,500 with two or more prior convictions. She remained in Hopkins County jail Dec. 13, 2021. Bond on the felony charge was set at $30,000.
Jail records also show Ford was indeed jailed locally on Jan. 5-6, 2011 on an Irving theft of property warrant; and May 12-13, 2017 and July 2-3, 2018 on theft of property with two or more previous convictions charges. She was sentenced and spent April 25-May 8, 2019, as part of a 6-month month state jail commitment on one of the local theft charges.
KSSTRadio.com publishes Sulphur Springs Police Department reports and news. The Police Department is located at 125 Davis St., Sulphur Springs, Texas. Non-emergency calls can be made to (903) 885-7602.
If you have an emergency dial 9-1-1.
The Sulphur Springs Police Department continues to serve its citizens with pride in its overall mission and will strive to provide the best possible police force in the 21st century.
If you have an emergency, dial 9-1-1
The Hopkins County Sheriff's Office is located at 298 Rosemont Sulphur Springs, TX 75482. You can reach them for non-emergency matters at (903) 438-4040.