Plans for the 48-bed jail trusty facility are beginning to take shape, but are still in the design and development phase, according to DRG Architects LLC Principal Architect Wayne Gondeck. DRG is the company that designed the current Hopkins County jail facility/sheriff's office.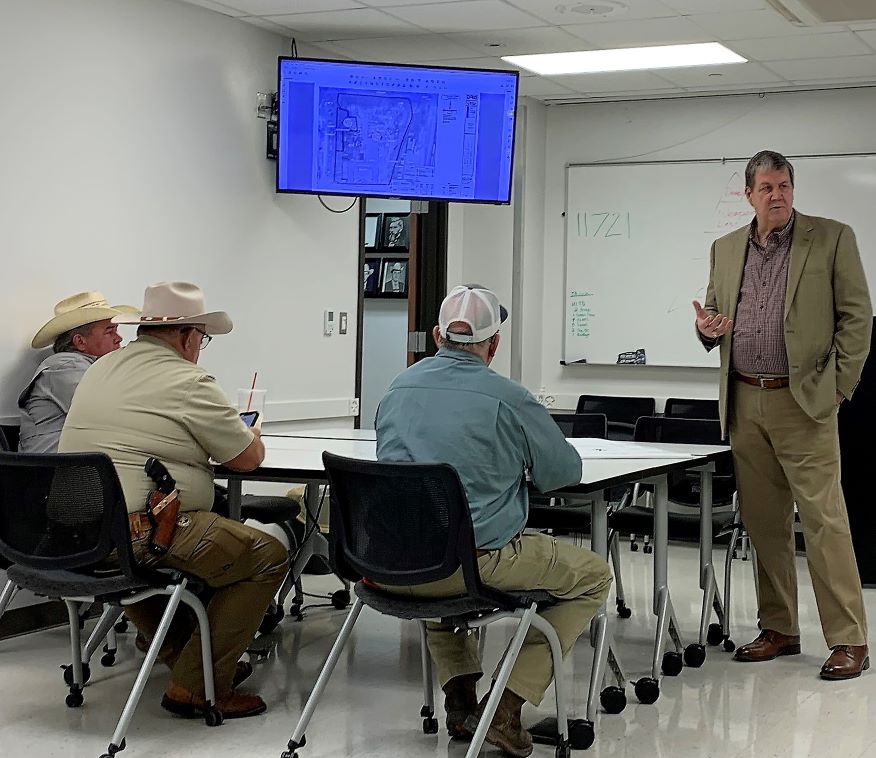 As is the process when constructing a facility to house inmates, the initial plans have been submitted to the jail standards administration. A meeting was held with the state officials, with some recommendation. Modifications are being made based on those recommendations as well as requests made by the Commissioners Court, Sheriff and Jail Administrator.
The revised plans have to go back to the state authorities over jails, and another conference, less formal than the first required sit down meeting, will be conducted. Once any issues are resolved and the plan is given the green light by state and local officials, the project will move into the construction documents phase of the building project. Those will then be sent to the jail commission, and officials will be given a chance to discuss that and provide a time for any formal comments to be made. If the jail commission is not satisfied, then a written response will need to be accompanied by the written design information.
Gondeck hopes to be at the stage by the end of January to start looking at contractors for the project. Several contractors have called enquiring about the project. They hope to be able to go out for requests for qualifications and proposals right before Christmas, with a mid January deadline for those interested to get their qualifications and information in. They've held off so as to have as clean a request for contractors as possible before posting that information.
He said they have been working out with civil engineers a plan for runoff so that it won't increase the waterflow into the nearby creek.
Discussed at previous planning sessions for the trusty facility was whether to design it for low risk, medium risk or as a maximum security facility. The plan changed from low risk to medium security. After consultations the determination was that there would not be a big design difference if the facility is constructed as a maximum or minimum security facility. That would, if the need arose in the future, allow the jail to segregate some inmates or house female or federal inmates. Space within could be utilized for classes and gatherings, such as church services for the male trusties.
One adjustment officials stipulated is additional cell access. Where the corrections officer would be stationed, truck delivery, trusty and dumper pickup locations have also been considered with adjustments made. Whether to provide a full kitchen and storage for trusties' snacks and items too was considered in the plan.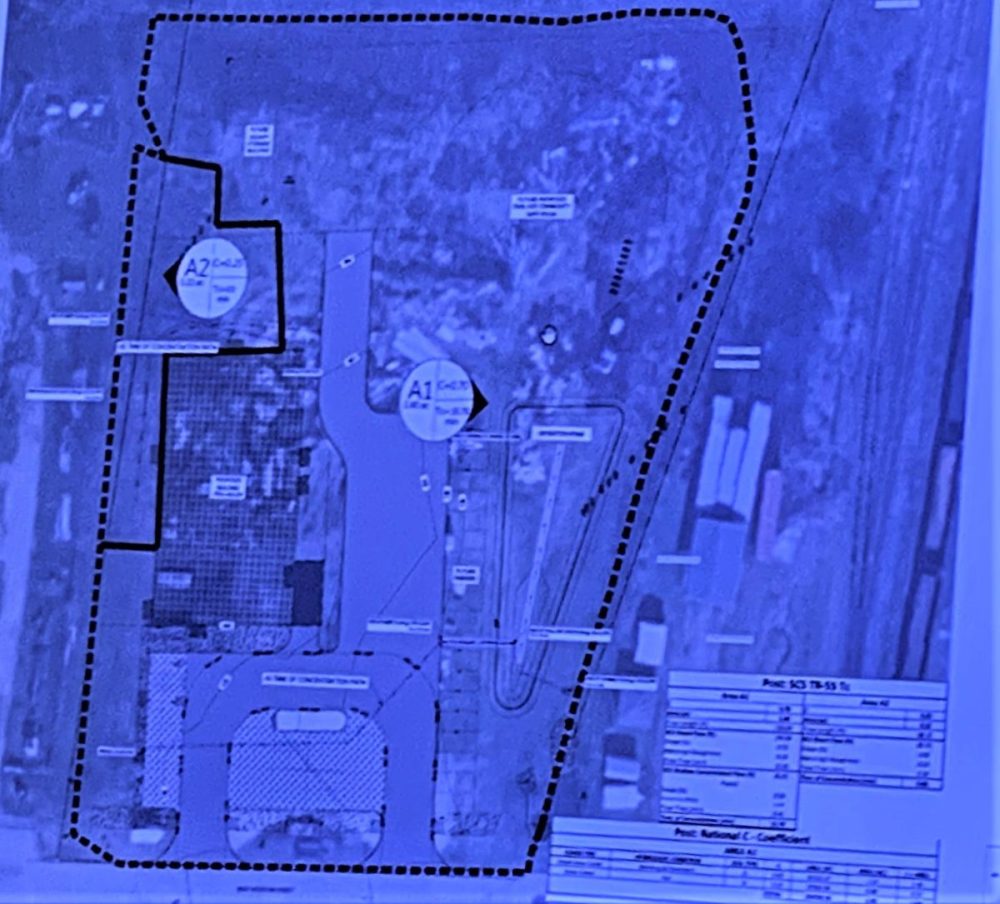 Precinct 1 Commissioner Mickey Barker asked is the project with some of the adjustments that were being considered to make the facility a maximum security structure would put the project over budget. He noted that a total of $4.5 million has been designated to cover everything. That, he said is the entire budget, and no more to spare.
Gondock said some items could be scaled back if the project looks like due to increasing materials and labor shortages the project costs get too high, while still keeping the basic design that meets jail commission standards. For instance a $3,000-$5,000 door on a safety vestibule could be left off.
Beth Wisenbaker, grants coordinator for Hopkins County, said she anticipates as part of requirements for the federal funding, environmental and historical impact studies and statements will likely be needed. Gondock noted that if there are any findings in the mitigational plan those would be addressed in Phase 2 with environmental. For Phase 1, a company soil drills. For environmental, if they find anything that requires it, then the need would arise to go back and test it.
The structure is to be built as the current jail, solidly, with typical wall sections, planks on concrete blocks reinforced. The trusty facility would be built with precast concrete, fire proof attic space, able to withstand high winds, and if maximum security, the walls would need to have 8 feet with rebar.
The kitchen as proposed has a three compartment sink, cabinet storage, an ice maker, double convection oven, reach in refrigerator and freezer where meals or food for special diets can be stored. The facility also would have a small commercial laundry. The trusty housing areas would have two zones for smoking, providing an additional safe area where inmates could be moved to if there is a fire on one side. The lighting is to be all LED.
Instead of two water broilers for all 48 inmates to use for showering, the commissioners and sheriff indicated a desire for all tankless heating. This would mean all 48 could take showers and they'd never run out of hot water, and water wouldn't have to be heated all the time, which could prove more efficient.
A desire too was expressed by the sheriff for natural gas heating rather than electric heating of the facility, which they believe based on current uses would be more efficient
One commissioner asked if the facility was constructed so that, if the county chose at a future time, solar panels could be install on top of the building. This is something the county has done for several buildings and are finding to be financially beneficial in reduced energy costs.
Funding for the Hopkins County Trustee Housing Facility would come from the $7-plus million the county has been awarded in American Rescue Program funding, with no local tax dollars allocated for the project. The facility would keep the trustees, who work in the community, separate from other inmates as a safety precaution against COVID-19 or any other illness being spread, and to better keep contraband such as snuff or controlled substance out of the county jail, officials noted when announcing plans to use a large chunk of the COVID-19 related funding to build separate housing for jail trusties.
In addition to the DRG and county officials, Adams & Associates Principal Gary Adams also was present at the Dec. 9, 2021, meeting.