A 23-year-old Mount Pleasant man was caught in Hopkins County with a firearm stolen from Marshall, according to arrest reports.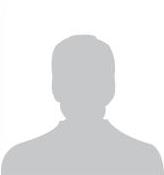 Hopkins County Sheriff's Office Deputy Elijah Fite reported stopping a gray Dodge Charger at 1:18 a.m. Dec. 13, 2021, on Interstate 30 east at mile marker 140 for a defective head light. Upon contact with the driver and passenger, he asked of there were any weapons in the car.
Tydarious Dandre Brooks produced a handgun from the driver's side of the car and placed it on the front passenger's seat. A records check revealed the firearm had been reported to Marshall Police Department as stolen. Marshall Police confirmed the status of the warrant.
Deputy Zack Horne arrived and helped Fite detain both occupants of the car. Brooks allegedly admitted he knew the gun was in the car but claimed it wasn't his. The passenger in the car claimed to have no knowledge of the gun, deputies alleged in arrest reports. Brooks was arrested for theft of a firearm. He was released from Hopkins County jail later Monday, Dec. 13, 2021, on the felony theft charge.