A County Road 4734 disturbance compliant resulted in DWI and stalking charges for a Sulphur Springs man, according to arrest reports.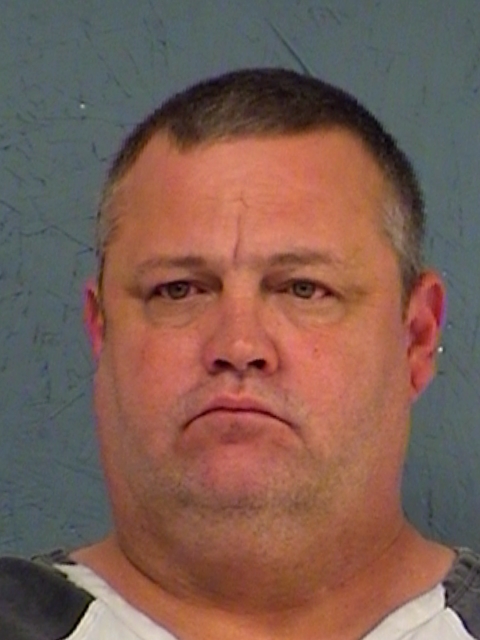 Hopkins County Sheriff's Office deputies responded to a disturbance on County Road 4734, where a man was reported to be intoxicated and possibly discharging a firearm at a residence. While en route to the address, deputies spotted a vehicle fitting the description the man was alleged to be in and conducted a traffic stop at 5:49 p.m. Nov. 27, on State Highway 11 west at County Road 4731. Upon contact with the sole occupant, deputies alleged they could smell alcohol emitting from the Dodge Ram 1500; a rifle was also visible in the truck. Given the nature of the complaint, the man was ordered out of the pickup, Deputies Drew Fisher and J. Davis noted in arrest reports.
After he did, the deputies reported smelling a strong alcohol odor on his breath. When asked, he refused to perform standard field sobriety tests. One deputy placed the 50-year-old Sulphur Springs man into custody at 6:15 p.m. Saturday, for suspicion of DWI, while others went to the address to speak with a person potentially involved there, according to arrest reports.
A woman told deputies that the man in the truck, Toby Buie, was her soon-to-be ex-husband. Earlier in the day he had sent a harassing text and drove by the Cumby address she was at the time. Cumby Police were notified and extra patrol was requested. She reportedly received more threatening and harassing text messages, and later found her at the County Road 4731 address, where he pulled past the residence and discharged a firearm several times from the roadway, deputies noted in arrest reports.
Once Buie arrived at the sheriff's office, he agreed to perform a breath test. Deputy Zack Horne, a certified intoxilyzer operator, administered the test. The 50-year-old Sulphur Springs man tested 0.146, and 0.144, well over the legal 0.08 limit for the breath test.
"Given the fact that the subject on more than one occasion engaged in conduct that would constitute harassment and the above subject cause the victim, who is his wife, to be placed in fear of bodily injury or death, the above subject was also booked into jail for stalking," Fisher and Davis alleged in arrest reports.
Buie was released from Hopkins County jail Nov. 28, 2021, on a $1,000 bond on the second offense driving while intoxicated charge and a $5,000 bond on the felony stalking charge, according to jail reports.
Jail records also show Buie was booked into Hopkins County jail Sept. 30, 2018, for DWI and driving while license invalid; he was released later that day on a $1,000 bond on the misdemeanor DWI charge.
If you have an emergency, dial 9-1-1
The Hopkins County Sheriff's Office is located at 298 Rosemont Sulphur Springs, TX 75482. You can reach them for non-emergency matters at (903) 438-4040.