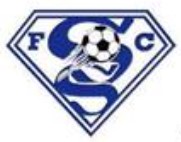 Wildcats soccer coach Alexi Upton released the winter 2021-22 seasons schedule after one final match had been resolved.
While the men's soccer program will sorely miss 11 seniors who graduated in the spring semester, Coach Upton said during the Edge summer strength and conditioning program that he was most impressed with incoming freshmen and sophomores who put in good work each and every practice.
Regardless of who they lost though, the Edge saw impressive numbers throughout the summer.
On top of that, the soccer program had an incredible showing for the youth camp held each summer at the Multi-Purpose building.
Coach Upton and his young bucks will be all too excited to get back on the field and get back in action when the JV1 and JV2 (freshmen) teams host Mount Pleasant Chapel Hill on Friday, Dec. 11.
Varsity will get their season underway when they host a quad-match of scrimmages between the Wildcats, Celina, Pittsburg, and Lindale the following day on Saturday, Dec. 12.
Scrimmages will continue through December until Sulphur Springs hosts the annual alumni game on New Year's Day on Jan. 1.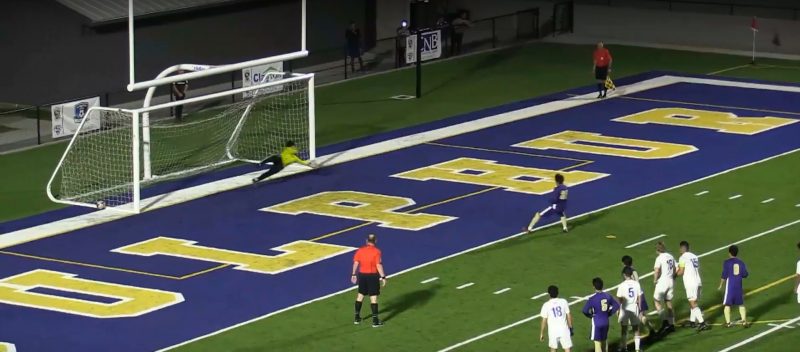 Pre-season or non-district play for the Wildcats soccer team will commence for the JV1 and JV2/freshmen team on Tuesday, Jan. 4 as they host Mineola and the varsity team will take part in the Forney tourney starting Thursday, Jan. 6 and lasting until Saturday, Jan. 8 to begin their regular season.
The first home game during the regular season for coach Alexi Upton and his boys will be on Tuesday, Jan. 11 when the Wildcats host Terrell. That match will begin at 7:15 P.M. and JV1 and JV2 will precede the varsity at 4 P.M. and 5:30 P.M. respectively.
Tournament play for the men's soccer team will continue until the end of January, followed by a long trip to Nacogdoches on the 25th to wrap up non-district play.
The district season is as follows: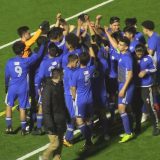 Friday, Jan. 28 at Longview
Tuesday, Feb. 1 at Mount Pleasant
Friday, Feb. 4 versus Texas High
Tuesday, Feb. 8 at Marshall
Friday, Feb. 11 versus Pine Tree
Friday, Feb. 15 at Hallsville
Tuesday, Feb. 22 versus Longview
Friday, Feb. 25 versus Mount Pleasant
Tuesday, Mar. 1 at Texas High
Friday, Mar. 4 versus Marshall
Tuesday, Mar. 8 at Pine Tree
Tuesday, Mar. 15 versus Hallsville
All games in bold are home, and all times listed are varsity teams. For district foes that have junior varsity teams, JV plays at 4 P.M. and the JV2 (freshmen) will follow at 5:30 P.M.
In addition, an appreciation night will be held during these games:
Feb. 4 versus Texas High is teacher appreciation night
Feb. 4 versus Marshall is junior high night
and Mar. 15 versus Hallsville is senior night
For the full men's soccer schedule, click here.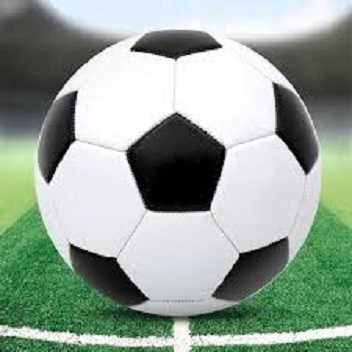 ---
KSST is proud to be the official Wildcat and Lady Cat Station. We broadcast Sulphur Springs ISD games year round live on radio. When allowed, we also broadcast games via our YouTube channel.