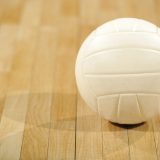 Coach Bailey Dorner's volleyball team got out to a 2-1 set lead against Texas High but could not hang on, losing a five set heartbreaker in Texarkana. 
Sulphur Springs lost set one, but it would not last long as they rallied to take sets two and three to lead the undefeated Lady Tigers two sets to one.
From there Texas High showed their grit by winning set four and a shortened set five to claim victory in a five-set match versus the Lady Cats volleyball team. 
The loss drops Coach Bailey Dorner's squad's season record to 19-13 overall (5-3 district).
The loss also puts Sulphur Springs comfortably in fourth place in District 15-5A.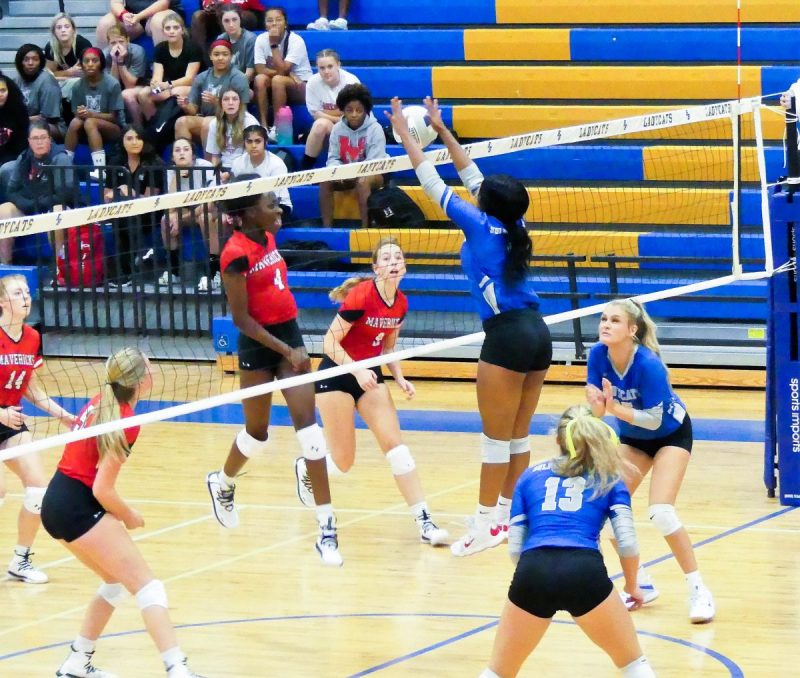 Three of the last four contests have gone to five sets, going 2-1 in those three games; Tuesday, Sept. 28 in Hallsville and Friday's contest in Texarkana were both losses while Friday, Oct. 5 home contest versus Mount Pleasant was a win for Sulphur Springs.
Next up, the Lady Cats volleyball team will be back on the road when they travel to Marshall for a hotly anticipated rematch between the Lady Mavs and Sulphur Springs. 
Marshall comes in to the game a half game ahead of Sulphur Springs at 5-2 in district play.
Coach Bailey Dorner and her program will no doubt be looking to rebound from the Friday loss to Texas High by getting a second win on the season versus Marshall.
Tuesday's match for Sulphur Springs is set to begin with JV and freshman teams in Marshall at 5 PM followed by the varsity showdown at 6 P.M. 
That game will be broadcasted on to KSST 1230 AM.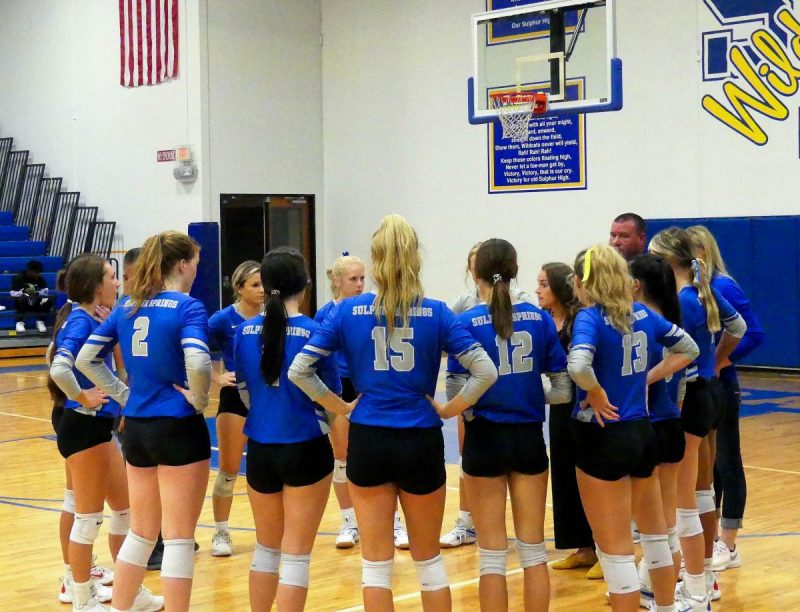 ---
KSST is proud to be the official Wildcat and Lady Cat Station. We broadcast Sulphur Springs ISD games year round live on radio. When allowed, we also broadcast games via our YouTube channel.