A Hopkins County jail inmate earned a felony charge after allegedly spitting in a jailer's face, Hopkins County Sheriff's Office investigators reported.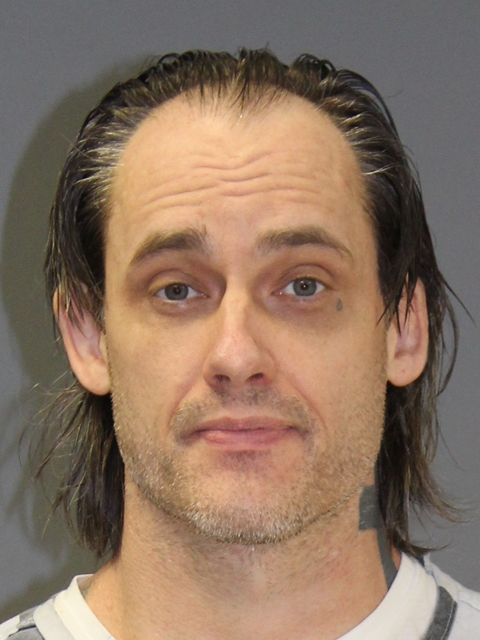 The incident reportedly occurred when the HCSO jailer was moving Brandon Darel Roach from his cell to a separate cell following a disturbance. The jailer reportedly warned the 39-year-old Sulphur Springs man he would catch a new charge if he acted against the relocation. Roach then allegedly spit in the jailer's face, with some of his saliva entering the jailer's mouth in the process, according to HCSO Investigator Dennis Findley.
HCSO officials filed the harassment of a public servant case with the District Attorney's Office. A warrant was issued. The harassment of a public servant warrant was added Sept. 1, 2021, to the list of charges on which Roach is accused. Bond on the third-degree felony charge for spitting in a jailer's face was set at $25,000, according to jail reports.
According to Title 5 Chapter 22, Section 11 of Texas Penal Code, a person commits the offense of harassment of a public servant if the individual commits an offense if, with the intent to assault, harass, or alarm, while imprisoned or confined in a correctional or detention facility, causing another person to contact the blood, seminal fluid, vaginal fluid, saliva, urine, or feces of the actor, any other person, or an animal.
Roach has been an inmate at Hopkins County jail since his arrest Saturday, Jan. 16, 2021, following a disturbance in which he allegedly threatened to burn down a residence with his nephew inside, if the nephew and his family did not vacate the residence. Roach also allegedly threatened to kill his father before leaving a County Road 4744 residence. He was located on County Road 4738 and arrested at 6 p.m. Jan. 16, on two Class A misdemeanor terroristic threat of a family or household member charges, after admitting to making threats against his nephew and father, Hopkins County Sheriff's Office Deputies Bobby Osornio and Steve Shing alleged in the January arrest reports. Roach's bond on the terroristic threat charges was set at $5,000 each.
Investigator Findley at 2:55 p.m. Wednesday, March 24, charged Roach with obstruction or retaliation. While monitoring jail calls, Roach was heard on a Jan. 18 call to his mother tell his mother, telling her he was going to kill his father for calling the police on him, the investigator alleged in arrest reports. Thus, the inmate was charged with retaliation. Roach was indicted in June 2021 on the retaliation charge, according to court records.
---
The Hopkins County Sheriff's Office is located at 298 Rosemont St., Sulphur Springs, TX 75482. Non-emergency calls can be made to (903) 438-4040.