A 34-year-old Sulphur Springs woman was arrested for concealing pipes and methamphetamine in her pants early Sunday morning.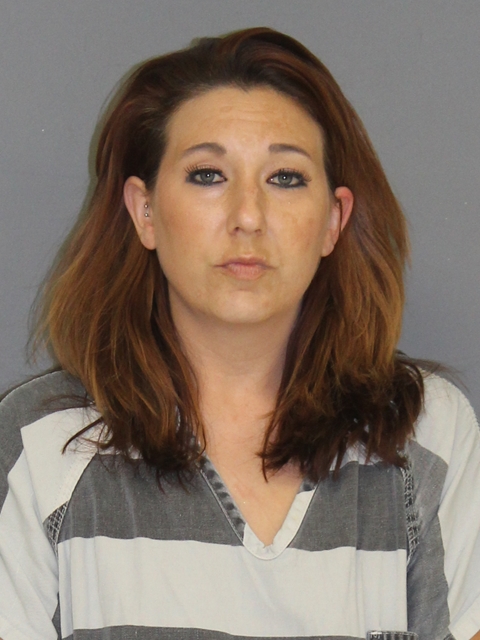 Hopkins County Sheriff's Office Deputy Aaron Chaney reported stopping a Ford Taurus just before 3 a.m. Sunday for changing and weaving lanes on Interstate 30 west near mile marker 117 on Interstate 30.
When he contacted the woman inside the car, he noted Lacey Michelle Blevins appeared lethargic and he also detected what smelled like an alcohol odor emitting from her car. She told the deputy she's a bar tender and was tired. Based on her behavior, Chaney asked and received verbal permission to search the car and pat Blevins down for contraband or weapons. He did not find any contraband in her pockets, but noted a bulge in her jeans where there should not have been one.
Chaney had Blevins wait as he searched her car. He reported finding a jar with a half-smoked marijuana cigarette in it. He noted on more than one occasion the woman placed her thumbs in the front of her pants as if trying to get an object to move inside of them. When confronted, she allegedly used her hand to push the item further in her pants. She would not admit to having anything in her pants.
She was taken into custody and to jail, where a small zippered pouch was found on her while she was dressing in jail clothes. Two glass pipes of the kind used to smoke meth were wrapped in a torn handkerchief and a bag of substance that field-tested positive for meth were located in the pouch. The substance weighed 1.87 grams, including packaging. She was booked into jail for possession of a controlled substance, tampering with evidence, no driver's license and possession of drug paraphernalia, the deputy alleged in arrest reports.
She was released from jail later Aug. 29, 2021, on $10,000 bond each on the controlled substance and tampering with evidence charges, according to jail reports.
If you have an emergency, dial 9-1-1
The Hopkins County Sheriff's Office is located at 298 Rosemont Sulphur Springs, TX 75482. You can reach them for non-emergency matters at (903) 438-4040.