Three Sulphur Srpings men were jailed in as many days on DWI charges. A 36-year-old Sulphur Springs man was arrested Thursday evening on a third or more DWI charge, 43-year-old Sulphur Springs man on a felony DWI-related charge Wednesday and a 75-year-old by DPS on a misdemeanor DWI charge, according to arrest reports.
South Broadway Street DWI Arrest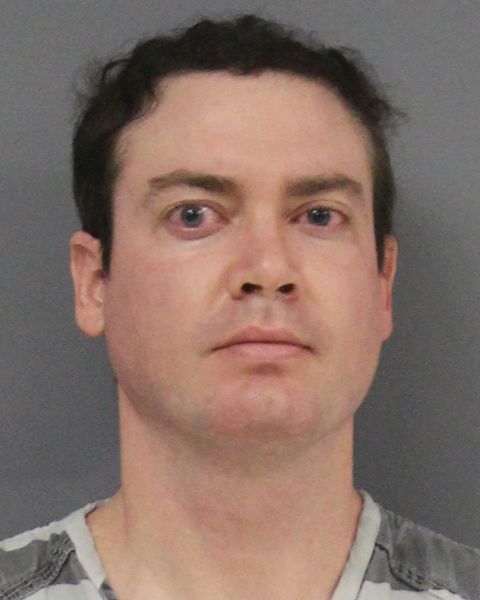 Sulphur Springs Police Sgt. Matt Glenn reported Chaisen Jadran Chamness first caught his attention by speeding in the 1500 block of South Broadway Street at 7:54 p.m. Aug. 19, 2021, so he initiated a traffic stop on the blue Toyota Rav 4. While talking to the Sulphur Springs man, Glenn detected an alcohol odor on his breath and noted the man had bloodshot eyes as well. A glance into the vehicle revealed an alcoholic beverage can in the front passenger side floorboard; the can was still cool to the touch, leading Glenn to believe Chamness had recently consumed it. Another can of a different brand of alcoholic beverage was located in in the floorboard beside the first can.
Chamness failed all standard field sobriety tests administered to him, an indication the 36-year-old did not have the minimum mental of physical faculties needed to operate a vehicle safely and legally in the state of Texas. Consequently, Chamness was taken into custody at 8:19 p.m. for driving while intoxicated. He agreed to provide a blood sample for analysis when asked. The sample was taken at the hospital,. Then, the Sulphur Springs man was transported to the county jail, where Glenn learned Chamness had been convicted of DWI on at least two previous occasion, resulting in a 3rd DWI charge, a felony offense.
Chamness remained in Hopkins County jail Aug. 20, 2021, in lieu of the $15,000 bond set on the DWI, 3rd offense charge.
According to Hopkins County jail reports, Thursday was at least the second time Chamness has been booked into Hopkins County jail on a 3rd or more DWI offense charge. He also spent the night Dec. 14, 2019, in the county jail for DWI third or more offense, after being stopped by different SSPD officers for reckless driving in the area of West Park Street and Church Street at 12:15 p.m. Alcohol was also smelled that time, and he failed standard field sobriety tests. He refused on Dec. 14, 2019 to submit to a blood test, so the officers obtained a warrant requiring a blood draw. Chamness was released from Hopkins County jail Sunday, Dec. 15, 2019, on a $10,000 bond on the 3rd DWI charge.
Jail records also show that Chamness had been booked into Hopkins County jail on Oct. 7, 2013, for DWI, marking his second DWI charge. He was sentenced to three days in jail on one DWI charge in August 2014, and on January 29, 2015, was arrested for violating probation on the second DWI charge.
Prior to Thursday, Chamness' most recent stay in the county jail was May 19-Sept. 1, 2020. A sheriff's deputy located him at his residence and took him into custody on a warrant for insufficient bond on the 2019 third or more DWI charge.
Arrested In Court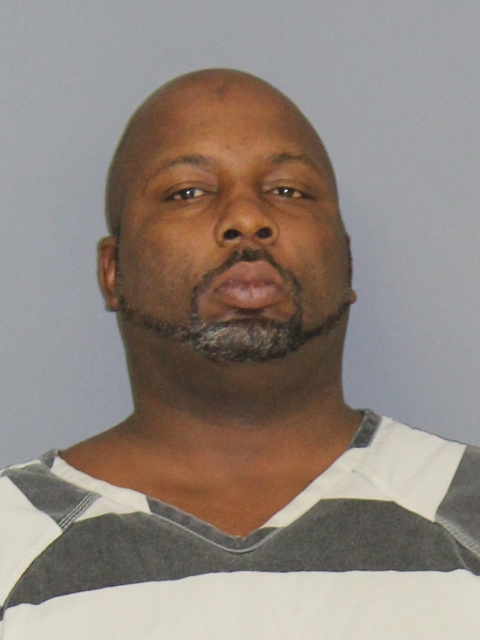 Hopkins County Sheriff's Deputy Kevin Lester took 43-year-old Melvin Jerome Askew Jr. into custody at 10:20 a.m. Wednesday in the 8th Judicial District Courtroom on two felony warrants for bond forfeiture on third or more offense DWI charges.
Hopkins County jail reports show the Sulphur Springs man has been jailed locally at least three times in the last five years on DWI charges: on Sept. 2, 2016 for second offense DWI, then again on Dec. 12, 2020 and Dec. 26, 2020. The warrants he was jailed Aug. 18 on were for at least two of those prior charges charges.
Askew, who is also known to use the names Melvin Jerome Timmons and Bo Bo, remained in Hopkins County jail Friday evening, Aug. 20, 2021, in lieu of a new $20,000 bond set on one charge and a new $4,000 on the other.
FM 269 Misdemeanor DWI Arrest
A Texas Department of Public Safety trooper reported stopping a black Cadillac at 2:10 p.m. Aug. 17, 2021, on FM 269 for a traffic offense. The driver allegedly admitted to the trooper he had consumed four Budweiser beers.
The trooper believed the 75-year-old man driving had lost control of his mental and physical faculties. He could not perform standard field sobriety tests but voluntarily submitted to a breath test. The Sulphur Springs man's breath test results showed he was more than twice the legal 0.08 limit as well as the 0.15 blood alcohol content which enhanced the DWI charge from a Class B to a Class A misdemeanor.
The 75-year-old Sulphur Springs man was released from Hopkins County jail on a $10,000 on the DWI with a blood-alcohol content of 0.15 or more.
---
KSST does not publish the names of people charged with misdemeanor crimes in staff-generated reports, only those accused of felony offenses.
---