A 60-year-old Commerce man has been charged for the third time in 2 months with an offense involving a child, according to arrest and jail reports.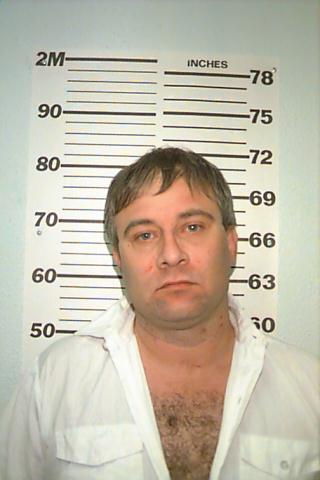 Hopkins County Sheriff's Office Deputy Nick Marney served Darrell Glen Farris at 5:35 p.m. Thursday with a first-degree felony warrant for aggravated sexual assault of a child warrant.
The warrant was served at the county jail, where Farris has remained since his arrest June 8, 2021, for online solicitation of a minor, according to jail and arrest reports. According to HCSO Chief Investigator Corley Weatherford, the department launched an investigation into Farris after an outcry was made against the Commerce man in June. He was accused of initiating online contact with a minor in Hopkins County for a sex act. A warrant was issued for Farris' arrest for online solicitation of a minor in June.
Hunt County Constable Wade Sheets took Farris into custody in that county. Farris allegedly admitted during an interview at HCSO on June 8 to online solicitation of a minor as well as other offenses involving other children. The appropriate authorities were notified in those jurisdictions, according to Weatherford. Bond on that charge was set at $100,000.
On June 30, 2021, Weatherford served Farris with two additional warrants for indecency with a child by exposure and one warrant for tampering with a witness. Those charges involving children were for alleged offenses involving different victims than the one for which the original outcry was made. Investigation into alleged offenses in another county were still in progress. Bond on those charges were set at $150,000 each.
Farris was charged for the third time in two months on July 15, 2021, for an offense alleged during continued investigation. Bond had yet to be set on the aggravated sexual assault of a child charge at noon Friday.
If you have an emergency, dial 9-1-1
The Hopkins County Sheriff's Office is located at 298 Rosemont Sulphur Springs, TX 75482. You can reach them for non-emergency matters at (903) 438-4040.