We took another trip, and this time to Las Vegas for a family member's 21st birthday. A quick trip for eight, some who had never been to Las Vegas, and others who are seasoned veterans of the desert entertainment city. The city is constantly evolving and everyone there seemed to agree that the pandemic had ended. Very few masks were observed on the "tourist" side of things, and there will still masks on most servers in restaurants and in other public spaces.
Flights
We chose American Airlines to fly to Las Vegas because of the choice of flights. American has several flights a day between DFW and Las Vegas (LAS) McCarran Airport, which will soon be renamed Harry Reid International Airport but will still remain as airport code: LAS.
Transportation to Hotel
We learned our lesson from our Uber experience in Orlando, and opted to arrange for transportation through the hotel at a much better rate than we could have gotten using two Ubers.
For the return ride from hotel back to airport, we chose taxi service, as everyone's flight was not at the same time, and the taxi service in Las Vegas is still in good shape and the hotel is not far from the airport.
Hotel
I booked all of the rooms through MGM Resorts website using my "MLife" account and since I booked them several months ago, I was able to get a deep discount (40% off) of the regular room rate. I chose the Bellagio hotel as it is on "The Strip" and close to some of our favorite restaurants and other attractions.
Upon check-in we noticed the almost 4,000 room hotel was obviously sold out, evident from the overflowing lobby and meandering line at the front desk. Although we had our reservations for months, and were checking in fairly early in the day (1pm) we were told that the hotel was "oversold" and our rooms were not available. At first I thought they meant "not available right now", but soon learned they were "not available that night". Our hearts sank, until the agent explained that since we were MLife members our regular rooms had been upgraded to suites (with a view of the fountains) and we would be able to check in and go to our new rooms immediately. Wonderful customer service from Bellagio staff, and it proved that it pays to be a member of the MLife loyalty program, although obviously an upgrade is not guaranteed. Even though we don't normally gamble an excessive amount, the MLife program provides discounts on hotels, shows, and shopping and in this case rescued us from a tragedy of an overbooked hotel.
MGM Resorts is a major player in Las Vegas, owning and/or operating several hotels and the ability to book and compare all of their properties is a breeze in one location. The following hotels (just in Las Vegas) can be accessed through their website.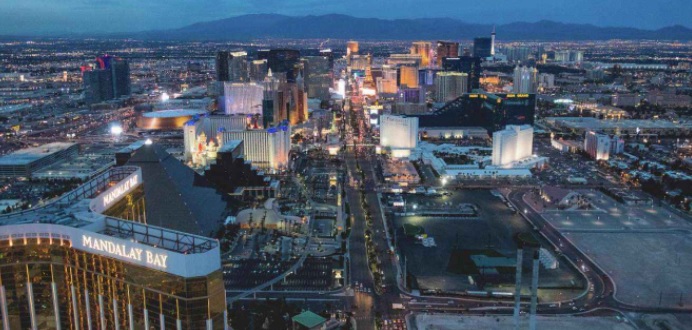 Bellagio
ARIA
Vdara at ARIA
MGM Grand
The Signature at MGM Grand
Mandalay Bay
Delano Las Vegas
Park MGM
NoMad Las Vegas
The Mirage
New York-New York
Luxor
Excalibur

Bonus Tip: Although I could have booked our rooms using American Express' "Fine Hotels & Resorts", I chose not to do so on this trip as the pricing was better using my MLife discount. After booking, I checked the Amex rate a few times for comparison but the MLife rate was always much better for this trip. Other times the Amex rate may be better. Amex Fine Hotels & Resorts are only available through Amex Platinum Card Services.
Moving Around Vegas
We found Las Vegas to be bustling with people and at times very crowded. Although it was refreshing at times to see some normalcy in the world, it was odd at times not being able to walk down the street or through crowded casinos because of so many people! We visited many hotels and casinos and their shopping areas and found them all to be very crowded. The pandemic is definitely over according to Las Vegas standards.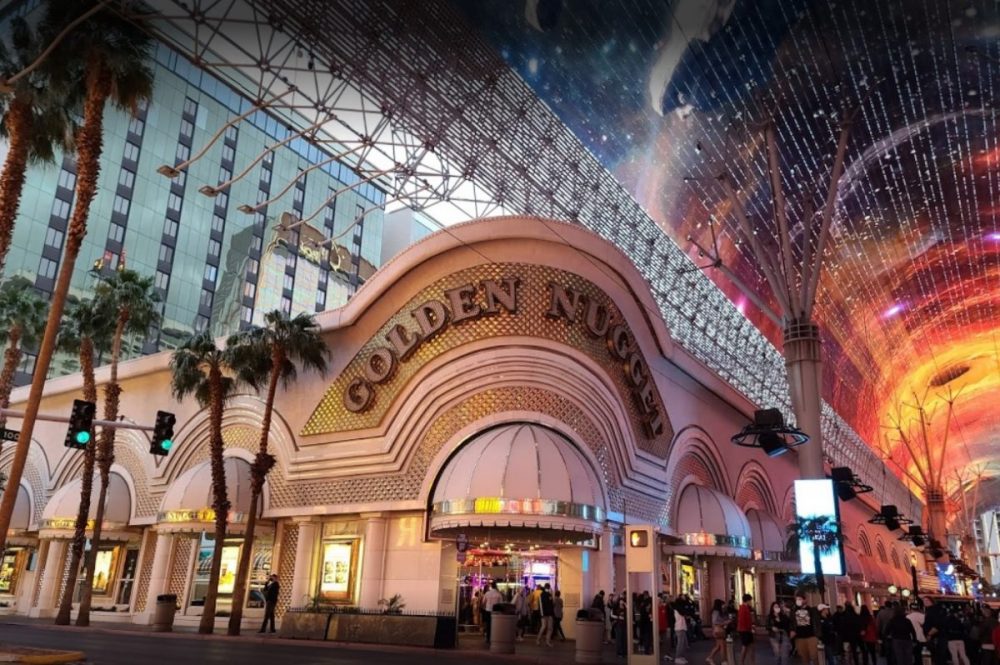 The two major areas of Las Vegas are: The Strip and Downtown. The older hotels of the strip are all gone, imploded over the years to make way for the new resorts like Bellagio, Caesar's Palace, and The Venetian. Some older hotels remain in the downtown area, and some revitalization is occuring downtown as well. The Fremont Street Experience downtown is a 1/4 mile long covering over the street that displays videos and a light show nightly. The Golden Nugget sits in the middle of this area and has recently undergone a remodel which turned out to be very nice. There is also the newest construction downtown in decades as the Circa Resort and Casino has recently been completed which has an outdoor pool area with a 40-foot tall high definition screen named Stadium Swim. This new 512 room hotel and resort is the first new construction in downtown Las Vegas since 1980.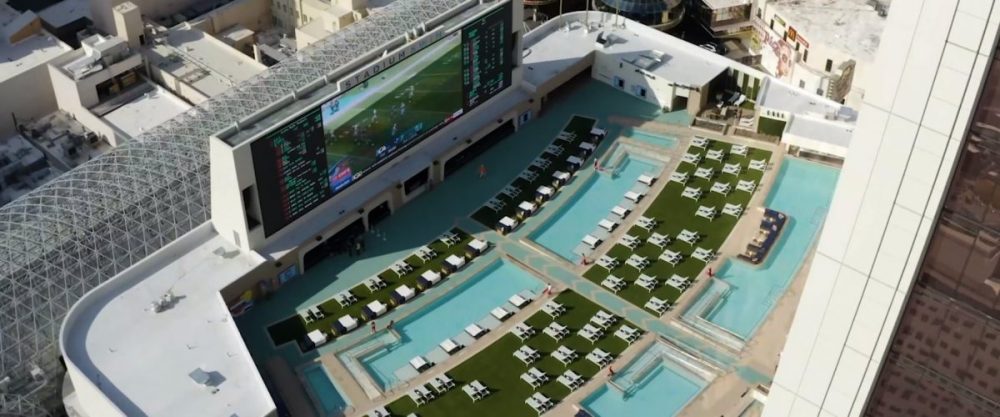 Leaving the downtown area proved to be harder than getting there. We had taken a cab from a cab stand outside Caesar's Palace, but had trouble finding a cab stand downtown to return to our hotel. Two Ubers and 30 minutes later, we finally found a ride, or they found us and we were headed back to our hotel. This was the only transportation trouble that we had on our trip.
Final Thoughts
Although Vegas is mostly an "all-adult" destination, there is more to do than just gambling. World class shopping and literally hundreds of choices of restaurants are available. Although we didn't find the famous over-the-top buffets open while we were there, those seem to be opening in the coming weeks. We saw Mat Franco at The LINQ hotel, and found his magic show to be phenomenal. Other shows are beginning to open back up as well. As Las Vegas is one of the top convention destinations in the country, I recommend searching through different dates as you look for rooms as the nightly rate can vary considerably based on demand. Deep discounts are not currently available as they were a few months ago, but better room rates are available for MLife members.