A 29-year-old Sulphur Springs woman was charged with child endangerment after her infant tested positive for methamphetamine, according to police reports.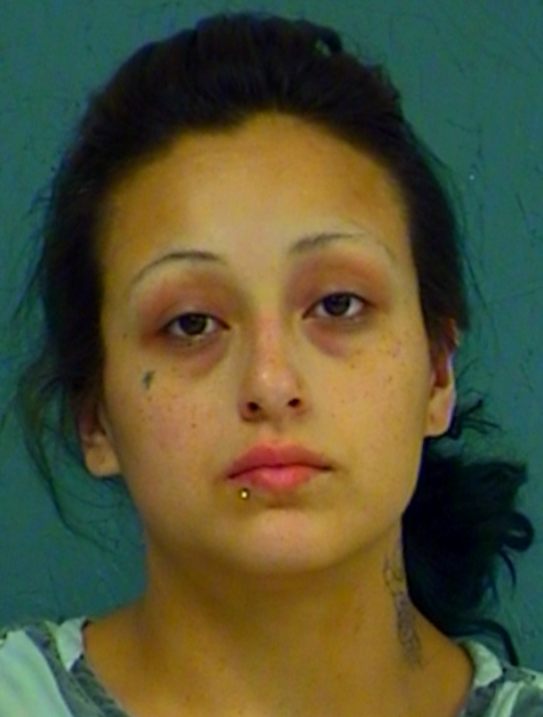 Sulphur Springs Police Department Special Crimes Unit investigators assisted Child Protective Services agents with a 1-year-old child after arresting the child's mother on May 23, 2021, after finding more than 4 grams but less than 200 grams of suspected methamphetamine in a the vehicle she and the child were traveling in. During CPS' investigation, a drug screen was performed on the child. The baby tested positive for "extremely high levels of methamphetamine," SSPD SCU Lt. Mark Estes alleged in arrest reports.
After Kelsey Devon Carrillo was arrested, CPS was called. They instructed police to release the infant to either a friend or family member of the woman. The infant was released to the woman's friend.
A warrant was sought for the mother's arrest. Estes served Carrillo, who jail reports show is also known by the alias Sarah Andrea Kijinitchee,  with the child endangerment warrant at 2:20 p.m. Wednesday, June 2, 2021, at the county jail.
Carrillo has remained in Hopkins County jail in lieu of $30,000 bond since her arrest on the May 23, 2021, on a possession of 4 grams or more but less than 200 grams of a Penalty Group 1 controlled substance with intent to distribute charge. Bond had yet to be set on the child endangerment charge Thursday morning, June 3, 2021.
KSSTRadio.com publishes Sulphur Springs Police Department reports and news. The Police Department is located at 125 Davis St., Sulphur Springs, Texas. Non-emergency calls can be made to (903) 885-7602.
If you have an emergency dial 9-1-1.
The Sulphur Springs Police Department continues to serve its citizens with pride in its overall mission and will strive to provide the best possible police force in the 21st century.