A Sulphur Springs woman caught driving without a valid license ended up in jail on a felony controlled substance with intent to distribute charge Sunday morning.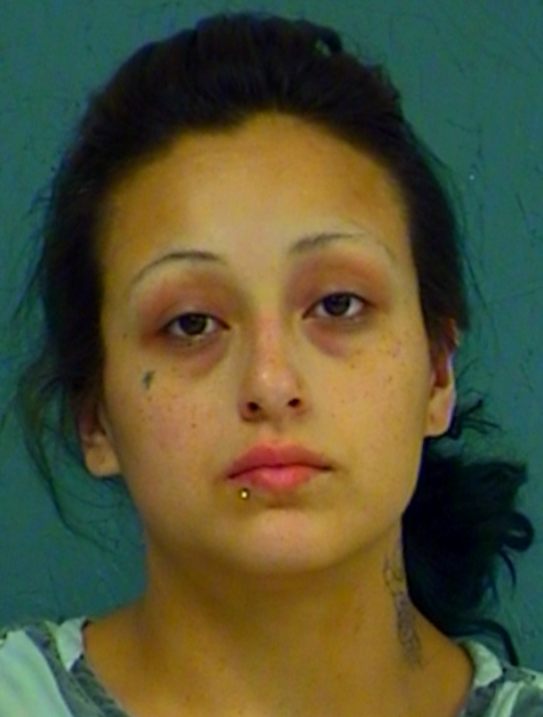 Sulphur Springs Police Officer Sean Hoffman spotted the 29-year-old driving he knew did not have a valid driver's license, driving a Hyundai Elantra at 10:26 a.m. Sunday, May 23, 2021, on Oak Avenue and stopped her. Kelsey Devon Carrillo showed what Hoffman described as nervous indicators while talking to him.
Hoffman said she became even more nervous when he asked her to step out of the car and told her she was being arrested for driving while license invalid. She reportedly refused to get out of the vehicle. Only after being told multiple times by Hoffman to get out of the vehicle did Carrillo admit she had contraband under her legs in the driver's seat.
Another officer arrived to assist. Carrillo exited the car, revealing in the front seat a bag with a crystal-like substance believed to be methamphetamine, two syringes and a large amount of smaller plastic bags of the kind the officer recognized from past work experience as those often used to distribute narcotics. Hoffman suspected the substance was intended to be distributed.
Also in the car Carrillo had been driving was a 1-year-old child. Hoffman contacted Child Protective Services to have a representative take possession of the child. The CPS employee, however, told police to let the woman release the child to a friend or family member. The child was released to a friend of the woman as requested by CPS.
Police fully searched the car and found other contraband as well. As a result, Carrillo was jailed Sunday, May 23, for possession of 4 grams or more but less than 200 grams of a Penalty Group 1 controlled substance with intent to distribute.
Carrillo, who jail reports show is also known by the alias Sarah Andrea Kijinitchee, remained in Hopkins County jail Monday, May 24, 2021 on a the controlled substance with intent to distribute charge. Bond was set at $30,000 on the second-degree felony charge.