"Changing the Face of Aging" is the theme of the Ms. Senior Classic Pageant, open to ladies age 60 and older.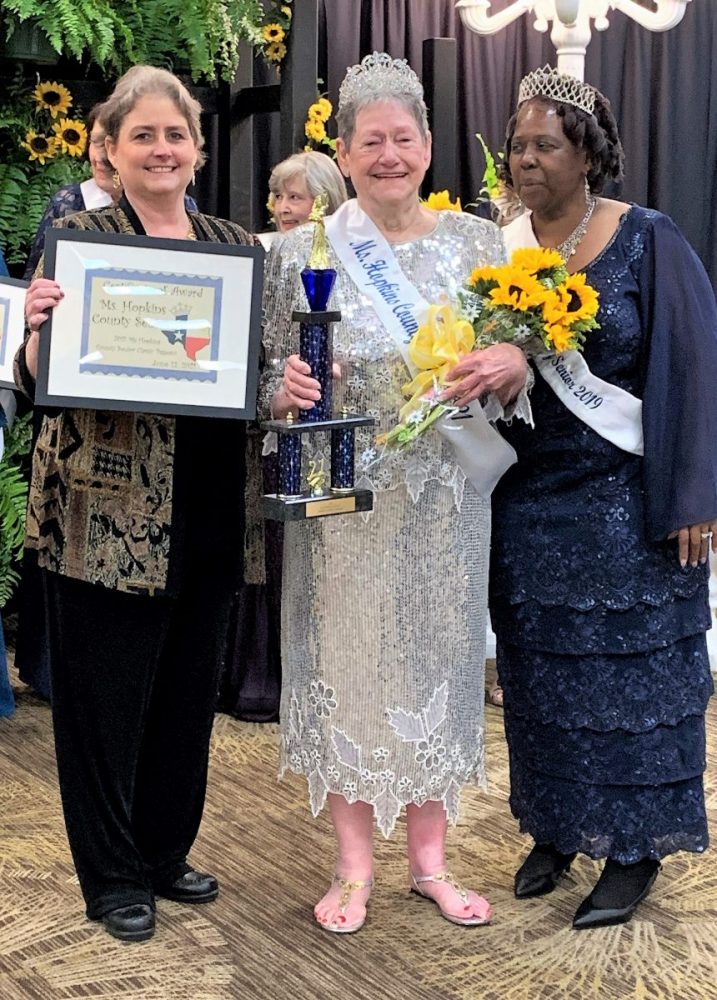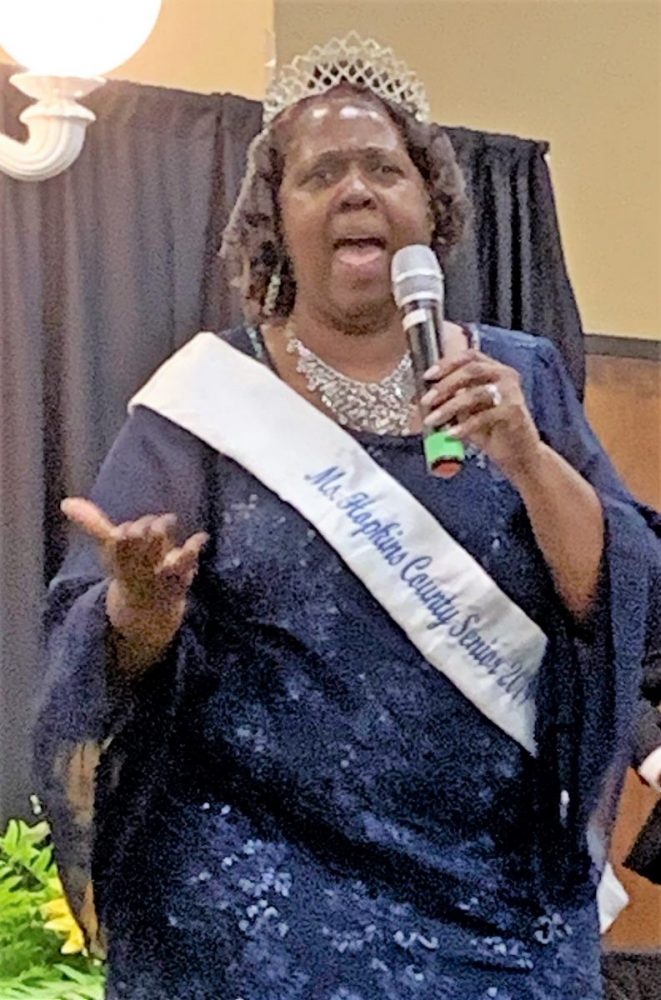 Ten contestants initially entered, but due to various circumstances, only seven were able to be present on June 12 for the 2021 Ms. Hopkins County Senior Classic Pageant in the banquet hall of the Civic Center in Sulphur Springs. Like many other public events, last year's contest could not be held due to the pandemic. Thus, in the 12th year since the competition began, Wilma Thompson became the 11th to wear the crown and sash of Ms. Hopkins County Senior Classic. She was crowned before a large audience by outgoing 'Queen' Vender Wright and Pageant Director Karon Weatherman.
Winners are:
Nancy Bolton for the 2021 Clydene Fielden Memorial Leadership Award (Nancy is a Ms. Texas Classic winner and runner-up in previous local and state pageants)
Linda Pickle Hill for the 2021 Spirit Award
Ticket Sales Winner, Patsy Cowan
Best Personality, Sharon Baker
Best Evening Gown, Valerie Ross
Best Philosophy of Life, Elizabeth Wilburn
Best Interview, Nancy Roy
Most Talented, Linda Pickle Hill
Miss Congeniality, Patsy Cowan
Second Runner Up, Patsy Cowan
First Runner Up, Elizabeth Wilburn
Ms. Hopkins County Senior Classic 2021, Wilma Thompson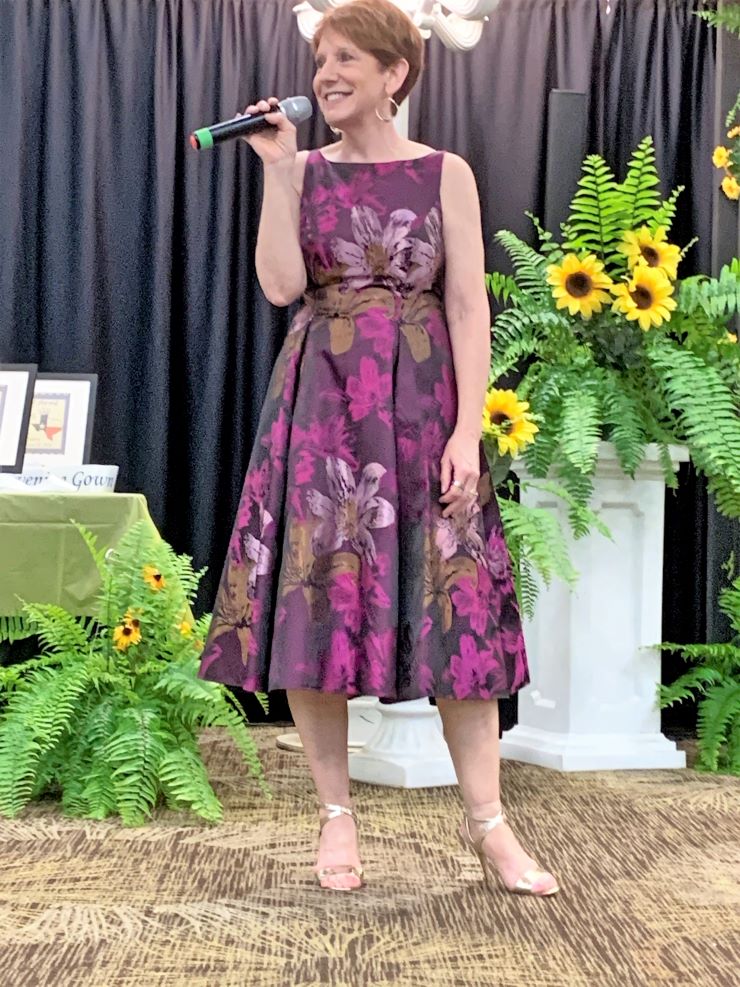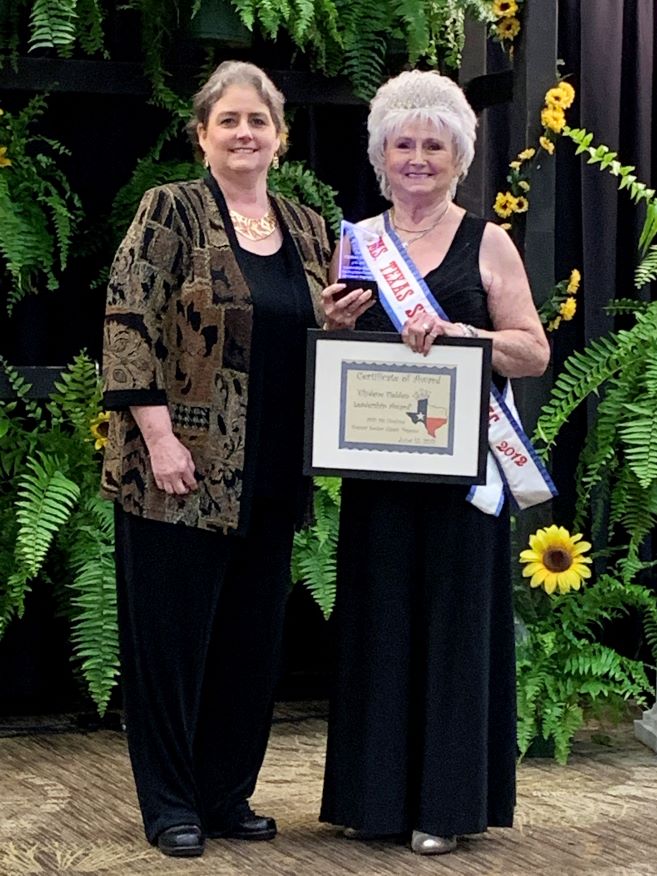 Talent presentations ranging from comedy skits, readings and recitations to singing and clowning provided great entertainment. The interviews with judges consisted of each contestant's answer to a random question she selected. And each contestant was resplendent as she modeled a formal evening gown as her philosophy of life was read aloud.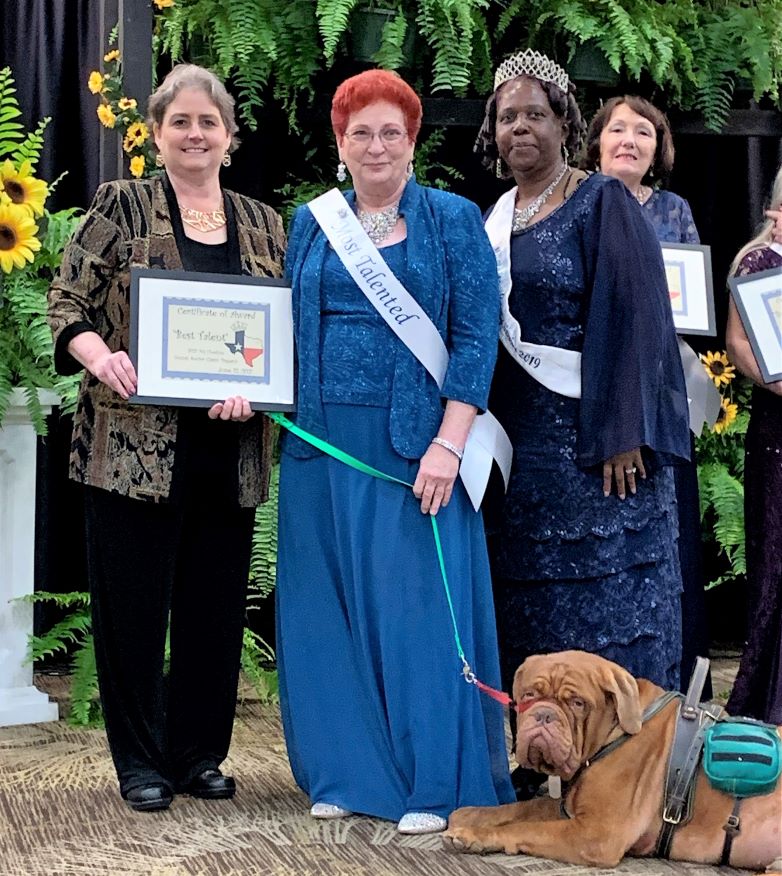 When the four judges turned in their scores and tabulation took place, more entertainment was provided by Ms. Texas Senior Classic 2019/2020 Regina Money, Ms. Hopkins County Sr. 2009 Stella Bagley and Ms Hopkins County 2019/2020 Vender Wright. More entertainment was provided by the duo 'Sentimental Journey' Mike Shing and Enola Gay who also served as Emcees along with Chuck Roy, editor of the Community Chronicle newspaper. Story and video of the pageant can be seen on ksstradio.com and on the KSST YouTube Channel.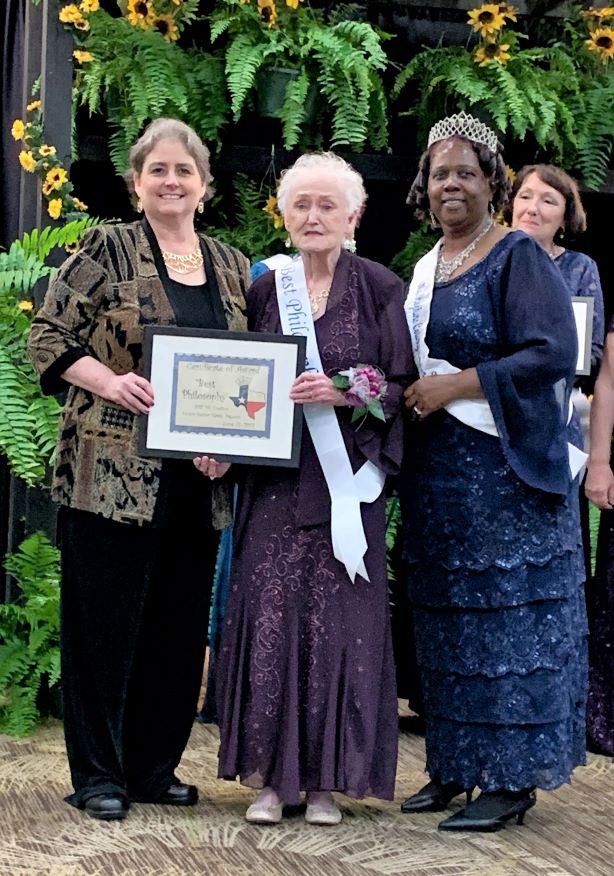 The Texas Senior Classic pageant series is a 'celebration of the senior woman and the changing face of aging'. Contestants are judged in three categories; talent, evening gown/philosophy of life and interview with judges. Winners and runners-up may advance to the Ms. Texas Senior Classic Pageant, to be held in Tyler in September 2021. For more information, contact Karon Weatherman at the Sulphur Springs Senior Citizens Center, 150 MLK Drive or phone 903-885-1661.