Literary Criticism Team Earns State Championship
All five of the Sulphur Springs High School Academic UIL Team who competed Saturday, May 1, at the 2021 State Academic UIL Meet Competition returned home with medals. One team came back with a State Championship and one student placed in three events.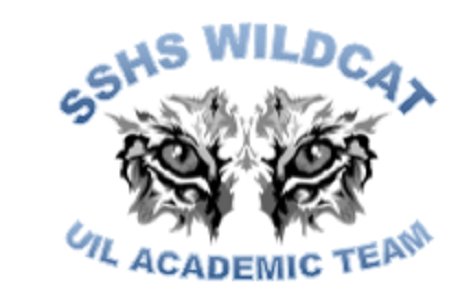 The SSHS Literary Criticism Team composed of Matthew Harper, Kendall Little (senior class salutatorian), Shelby Ray and Dawson Carpenter and coached by Gail Herman, earned the State Championship Saturday.
"Not only did they win a state team championship, but they did it in an impressive fashion by sweeping the top 4 individual places in the event. Junior Dawson Carpenter finished 4th, junior Shelby Ray finished 3rd, senior Kendall Little finished 2nd, and senior Matthew Harper earned his second career State Championship in Literary Criticism," Gerald Grafton, SSHS UIL Campus Coordinator, reported Tuesday morning.
This is particularly notable because this marks the  marking the sixth consecutive and the the seventh time in the last nine years SSHS teams have won in literary criticism at state, although school activities were suspended in March 2020 due to the COVID-19 pandemic.
Saturday marked Matthew Harper's second time to be named the individual state champion in literary criticism. He also was named the 2019 lit crit champ after earning the highest score of any student competing in any classification, according to SSHS literary criticism coach Gail Herman. Harper is Herman's fourth student to be named individual state champion in literary criticism.
In Journalism events, senior Matthew Harper (the class valedictorian) placed in two events. He finished 2nd place in Headline Writing and 5th Place in Copy Editing. Journalism competitors are coached by Gail Herman and Madison Millsap. 
In Social Studies, sophomore Alfredo Renteria finished 2nd place in the state.
"Alfredo has worked extremely hard over the year and posted his personal record at the state meet, boosting his previous best score by a significant amount. Social Studies is coached by Madison Millsap," Grafton credited.
Junior AllieGrace Woodard has two entries still in play for State Theatrical Design competition. Those awards will be announced May 10.
"Congratulations to all our state winners," Grafton noted.
| Event | Student | Place |
| --- | --- | --- |
| Copy Editing  | Matthew Harper  | 5th  |
| Social Studies  | Alfredo Renteria  | 2nd  |
| Headline Writing  | Matthew Harper  | 2nd  |
| Literary Criticism  | Matthew Harper  | State Champion  |
| | Kendall Little  | 2nd  |
| | Shelby Ray  | 3rd  |
| | Dawson Carpenter  | 4th  |
| | Team  | State Champion  |
Overview of SSHS 2021 State Academic UIL Medals