An 29-year-old Hopkins County inmate has been accused again of assaulting a public servant, following an alleged altercation with jail staff, according to arrest reports.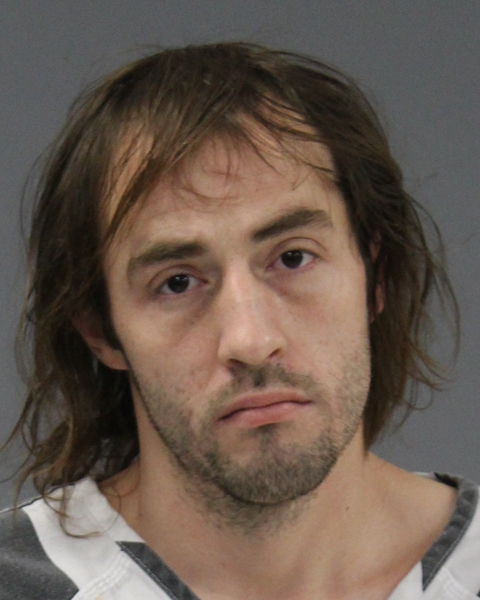 Hopkins County Sheriff's Office deputies responded at approximately 7:25 a.m. April 14, 2021, to the jail area of Hopkins County Law Enforcement Center, where an assault against a jailer by an inmate was alleged to have occurred.
Upon arrival at the jail, HCSO Deputy Bobby Osornio contacted a corrections officer, who claimed 29-year-old Jacob Wyatt Burgess of Yantis had covered his cell window with a piece of paper. The corrections officer reported seeing through an open "bean chute," the horizontal slot in the cell door or bars of a prison or jail cell large enough to fit a food tray through, inmate Burgess holding a broken cup handle in his hand. When told to give the jail officer the broken cup handle, Burgess allegedly struck the inmate in the face multiple times with the broken cup handle. Jailers were able to place Burgess in a "WRAP and house him in Violent Cell 1," Osornio alleged in arrest reports.
Osornio reported multiple bleeding scratches on the face of the corrections officer who reported being attacked by Burgess. The injured corrections officer was evaluated at the hospital for his injuries. Burgess was charged just before 8 a.m. Wednesday, April 14, 2021, with assaulting a public servant, marking at least the second time he has been accused of assaulting jail staff.
While in custody just before midnight Dec. 2, 2020, Burgess was also accused of fighting with three corrections officers who attempted to remove him from his cell in order to clean it. He allegedly struck the jailers with his hands and feet more than once, causing bodily injury to the jail employees. As a result, he was charged Dec. 3, 2020, with three counts of assault of a public servant and was placed in a "V cell" on that date as well, HCSO Deputy Justin Wilkerson alleged in Burgess' Dec. 3, 2020 arrest report.
Burgess was indicted in March 2021 on three counts of assaulting a public servant in connection with the alleged altercation in December 2020 involving the three corrections officers.
The 29-year-old Yantis man has remained in custody at Hopkins County jail since his arrest on March 22, 2020 for criminal trespassing. He was taken into custody after returning to a County Road 1441 address for which he'd previously been issued a written warning not to return. Officials were already investigation a sex crime the defendant was alleged to have committed. After being interviewed, he was served March 23, 2020, at the jail with a second-degree felony warrant alleging indecency with a child by sexual contact. According to jail reports, he has also been subsequently charged while in custody with assaulting a public servant and on a warrant for assault causing bodily injury to a family member.
---
The Hopkins County Sheriff's Office is located at 298 Rosemont St., Sulphur Springs, TX 75482.
Non-emergency calls can be made to (903) 438-4040.