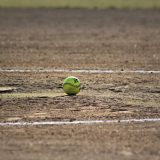 The Lady Cats softball team beat district foe Mt. Pleasant 4-0 at Lady Cat Park on Tuesday, Mar. 16. It was due in no small part thanks to Crimson Bryant's dynamite pitching, who went on a tear versus the visiting Lady Tigers.
Bryant pitched a near-perfect game, allowing no hits, no runs, and walking only one Lady Tiger batter. The starting pitcher for Sulphur Springs did hit a batter, but Bryant managed to strike out 15 in the victory over Mt. Pleasant.
"They've got a really good team," Lady Cats head softball coach David Carrillo said about Mt. Pleasant after the game, and said that he "knew going in to this game it would be one of our toughest [games] in district."
Coach Carrillo said he was proud of the way his kids responded.
Through the first three innings, it looked as though the Lady Cats softball team were in the midst of their third straight pitcher's duel. The Lady Cats lost Tuesday, Mar. 9, 4-0 at Hallsville, but won Friday over Longview, 1-0. So when the Lady Cats bats were able to come alive in the middle of the game, it was a sight for sore eyes.
"We got the timely hits when we needed them," Coach Carrillo said.
In last Tuesday's loss at Hallsville, the Lady Cats had an opportunity to at least tie Hallsville in the top of the fifth, with the bases loaded and only one out. The next two Lady Cats batters then proceeded to strike out and then flew out to end the inning, en route to a 4-0 loss at Hallsville. Coach Carrillo said after Tuesday's win versus Mt. Pleasant that he thought his team was more aggressive at the plate and a little more offensive-minded, something he said his team has been lacking all season long.
Coach David Carrillo also said the win over Mt. Pleasant was "the best [his team] has hit the ball all year," adding that his team was more focused at the plate in Tuesday's win over the Lady Tigers.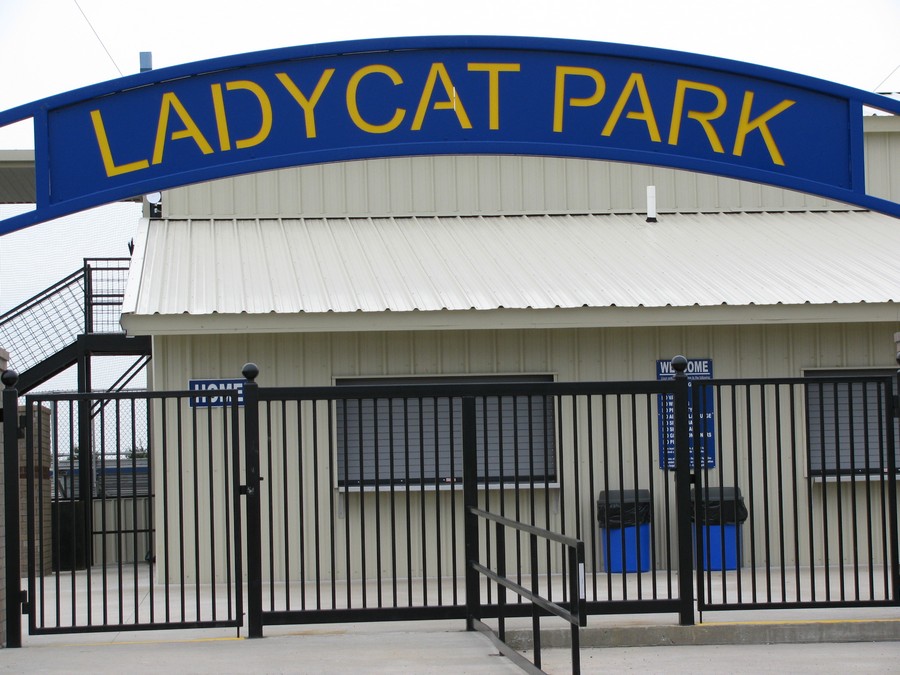 And that they were, as Sulphur Springs's second baseman Matti Smith singled in the bottom of the third paved the way for the Lady Cats offense to burst open the floodgates, as the next batter, Jayden Harper, was able to blast a ball behind the left field wall to record a two-run home run. Nylah Lindley followed up Harper's homer with a bunt and was able to advance to first. Once Lindley led off first base and attempted to advance to second, an errant throw from Mt. Pleasant catcher Morgan Hill to attempt to force out Lindley at second base went awry and allowed the quick Lindley to turn past third and advance home due to error.
Coach Carrillo's squad wasn't done there, as in the bottom of the fourth, a double by Addison DeSmet with two outs set the way for Parris Pickett's blast to deep left field, which drove home DeSmet and allowed Pickett to get an RBI in the win.
"We scored when we had to," Coach Carrillo said, adding that he thought his team did a lot of things well in the district win. Coach Carrillo also said that that is how you beat a team like Mt. Pleasant, in that you have to take advantage of every opportunity that the Lady Tigers give you.
"Every game is tough," Coach Carrillo said, adding that he liked playing in District 15-5A because he believed that teams from the Lady Cats district who are selected to advance to the playoffs are "definitely gonna be battle-tested for the playoffs because there's good pitching [and players] all around the district."
The Lady Cats varsity softball coach said that districts like District 15-5A are the ones you want to be in because it makes teams better getting ready for the post-season.
"When we get [to the post-season]," Coach Carrillo said, "[games like this are] just getting us ready."
With the win, the Lady Cats softball team improve their record to 11-3 overall, (2-1 district). The loss puts the Mt. Pleasant Lady Tigers at 12-5 overall (3-1 district), according to Maxpreps.com.
Next up, Coach Carrillo's squad will travel out to Texarkana on Friday to take on Texas High at 6 P.M.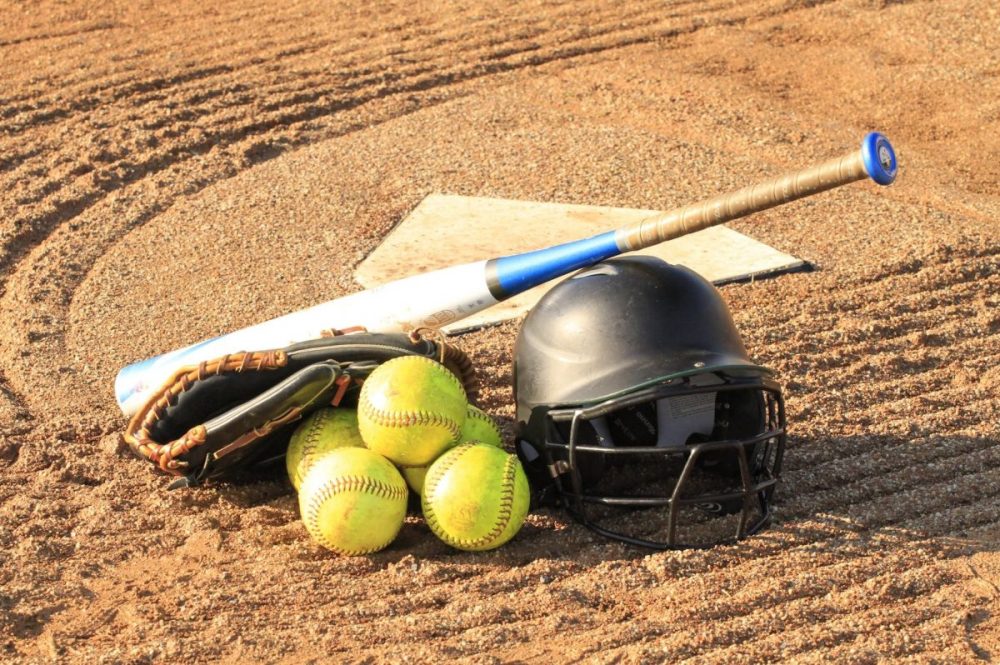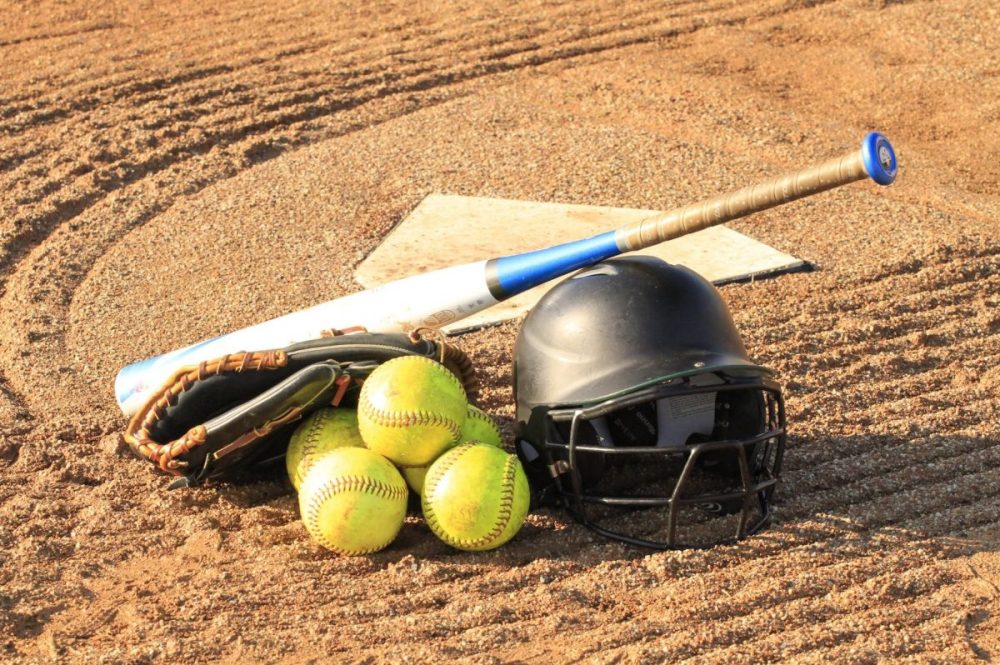 ---
KSST is proud to be the official Wildcat and Lady Cat Station. We broadcast Sulphur Springs ISD games year round live on radio. When allowed, we also broadcast games via our YouTube channel.
Click here for more Wildcat and Lady Cat Sports