A 21-year-old Cumby man is back in jailed for the second time this week, according to arrest and sheriff's reports.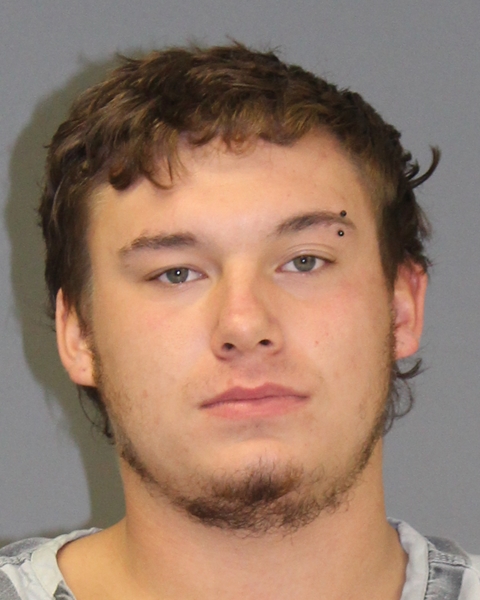 Cole William Peterson was jailed Sunday, March 14, for driving while intoxicated with a child passenger younger than 15 years of age in the vehicle, abandoning or endangering a child-criminal neglect and tampering with evidence. He was accused of crashing the vehicle he was driving while intoxicated, and calling someone to remove a child from the FM 1870 crash site and take her to her mother in Como before law enforcement arrived. Peterson allegedly admitted to consuming numerous alcoholic beverages prior to operating the car, but denied that a child was in the car at the time of the crash.
"At the scene, it was apparent there was a car seat in the rear seat. Based on the blood in the car it was readily apparent that someone had retrieved a child from the car seat but there was no child present at the scene," Texas Department of Public Safety Trooper Warren Williamson wrote in Peterson's March 14 arrest report.
When deputies checked on the child, the 1 1/2-year-old's mother reportedly lied to them. However, when contacted by the trooper allegedly admitted to the falsehood and confirmed the toddler was in the car when it crashed and someone drove her home. The child allegedly sustained minor injuries during the crash.
As a result, Peterson was charged with the felony DWI with a child passenger charge as well as child endangerment-criminal negligence for not seeking medical attention for the child given the severity of the crash and tampering with evidence for having the child removed to avoid the felony DWI charge,.
He was released from Hopkins County jail March 16, on a $30,000 bond on the tampering with evidence charge, a $10,000 bond on the DWI with child passenger charge and $10,000 on the child endangerment-criminal neglect charge.
On Thursday, March 18, while attending a hearing at Hopkins County Civic Center Peterson's bond was revoked by 8th Judicial District Judge Eddie Northcutt on the DWI with child passenger charge, Hopkins County Sheriff's Office Deputy Bobby Osornio alleged in arrest reports. Osornio took Peterson into custody at 5:24 p.m. March 18 and transported him to Hopkins County jail, where the Cumby man was held Friday morning, March 19, 2021, for bond forfeiture on the DWI charge.